Kate Middleton visited and had the kindest words for the hospital staff who responded to the London Bridge attack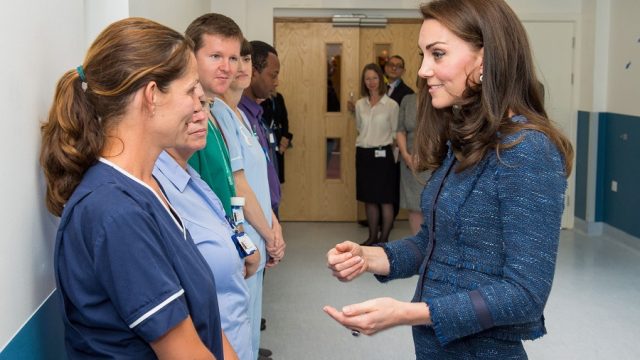 If you (somehow) need more proof that Princess Kate is a class act, look no further. Today, the Duchess of Cambridge paid a surprise visit to King's College Hospital in London.
The purpose of Kate's visit? To meet with some of the victims of the June 3 London Bridge terror attack and the staff who cared for them. Fourteen of the 48 injured were taken to the hospital — 13 of which were treated for stab wounds, eight people lost their lives that day.
"I suppose at the time you didn't know how big or what the extent of the incident was," Kate told hospital staffers, according to a People report. "You just got your heads down and got on with it."
"The response was amazing," she praised the staff. "I presume you are trained to cope with this but hope this kind of incident never happens. What you do is remarkable."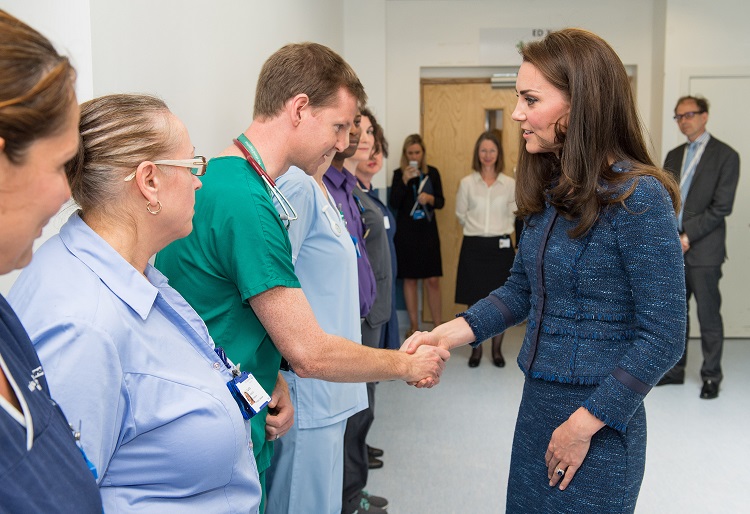 On top of meeting with staff and thanking them for their service, Kate spoke with hospital chief executive Nick Moberly and professor Julia Wendon, as well as Gold Command's Jane Bond and Silver Command's Mark Madams — two people who, in their positions, are trained to handle larger incidents.
"I think the Duchess was really affected by the dedication of the staff and how resilient they are," clinical director of the emergency department Malcolm Tunnicliff told reporters, according to People. "They are very proud to work for King's and the National Health Service."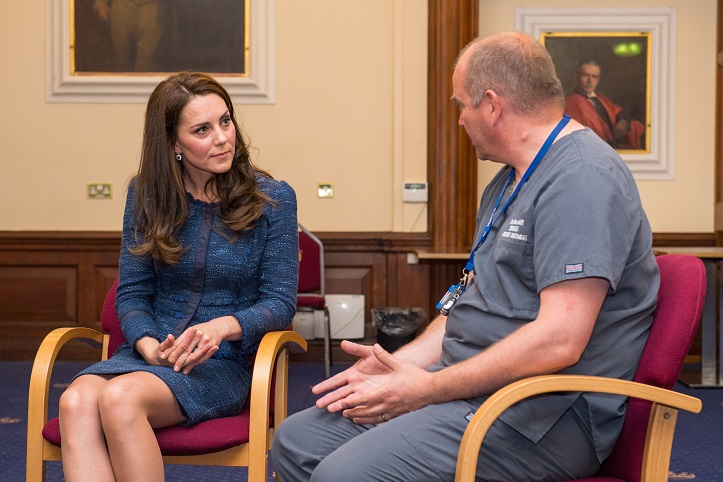 Added Tunnicliff, "We prepare for incidents like this 24 hours a day, but it's really nice when someone like the Duchess of Cambridge comes in and sees what we do first hand and says thanks. It gives the patients a lift, and it gives the staff a lift that they are being recognized."
"All staff in the [publicly-funded] NHS want these days is to be recognized. They get knocked for so much, and actually for someone like that to come and recognize what they do is a massive lift."
Tunnicliff said Kate was "surprised" to hear that so many women were stabbed and that the hospital is used to handling cases of young men involved in stabbing incidents.
Kate's visit to the hospital comes after her husband Prince William visited Manchester following the May 22 terror bombing that took place following an Ariana Grande concert.
"He was showing his respect and gratitude for what we did," police community support officer Chris Jenkins, who was among the first responders after the bombing, told People of William's visit.
Following the lead of his grandmother Queen Elizabeth, who visited Manchester days after the attack, the prince met with law enforcement and young survivors of the attack to express his support and gratitude.
Just when we think this British royal family can't do anything else to make us love them more. Thank you, William and Kate, for spreading thanks and the message of hope we all need right now.