All the times Kate Middleton gave us #LifeGoals
Today is Kate Middleton's birthday! Our fave Duchess turns 34 today, and to mark the occasion, the British Monarchy tweeted an adorable throwback photo of Kate, along with a special birthday hashtag #HappyBirthdayHRH. (HRH = Her Royal Highness. Because fancy!)
While a tweet from the Queen of England is a pretty amazing birthday present all by itself, we hope Duchess Kate is celebrating with cake or possibly a party planned by Prince Harry. (You just KNOW he could throw together a bangin' birthday bash.) In any event, we wish her a very happy birthday. And in celebration, we've rounded up these ten times she's given us all the #LifeGoals… The time her wedding made us believe in fairy tales I know, you guys. I know. The royal wedding was almost five years ago, but I'm still not over it. The dress…the fanfare…the balcony kiss. It was like every princess fairy tale rolled into one when we watched the future king of England marry a regular girl with no royal title. Better yet, with her grace and poise Kate managed to make Prince William look like he was marrying up. Go girl.
The time she scaled a rock wall
Can you say FIERCE? Kate is practically a superhero, and that's why we love her.
That time she showed off her dance moves Kate's got some moves, guys. (Prince William isn't half-bad either.)
Every time she tosses her hair
Every. Single. Time.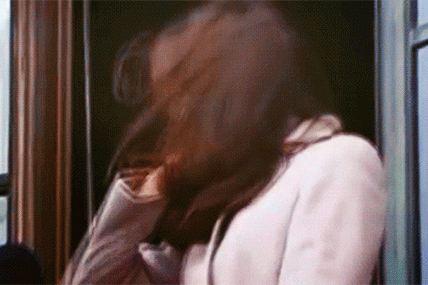 All the times she wore a tiara 
The moment a crown touches the top of Kate Middleton's head, it makes worldwide headlines. As it should. We're always in favor of tiaras. Always.
That time she stole the show at the Olympics Remember when London hosted the Olympics and Will and Kate shattered our hearts with all their adorable cheering, hugging and kissing? Here's a reminder. Just in case.
That time she hung out with J. K. Rowling
Our wizard-loving hearts will never be the same.
That time she played basketball In a dress and stilettos. Like a boss.
That time she played pingpong
And celebrated a point with a double-thumbs up. Yesss.
All the times she's been an amazing mom
Being a mom is a hard enough job as it is, but parenting two small toddlers in the public eye has got to be especially challenging. Props to Kate for being a loving, hands-on mom and keeping her cool while living in a fishbowl.
Happy birthday, Kate Middleton! You're technically a duchess, but to us, you'll always be a queen.
[Images via Twitter. Video via YouTube. Gif via giphy.]