Kate Middleton stepped out with Prince William today, and it's officially the last time we'll see her before baby #3
Now that spring is finally here, we're all just patiently awaiting the two MAJOR moments in the lives of our favorite royals: Meghan Markle and Prince Harry's upcoming nuptials, and, of course, the arrival of Prince William and Kate Middleton's third baby.
And though we've loved seeing Kate's incredible maternity style moments during her third pregnancy, it seems that she's about to wrap up her public duties as she prepares for the birth of baby number three. She and William just made their very last public appearance before welcoming their the new addition to the family, and in true Will and Kate fashion, they looked incredible.
The royal couple are spending their last pre-baby public day, March 22nd, in the spotlight by making a slew of appearances to celebrate the Commonwealth, a group of 53 nations comprised of more than two billion people.
Next month, the Queen will meet with leaders from around the globe at the Commonwealth Heads of Government Meeting in London, and while William and Kate won't be there, they're showing their support by meeting with members of the Commonwealth at a series of public events before they step away from the spotlight.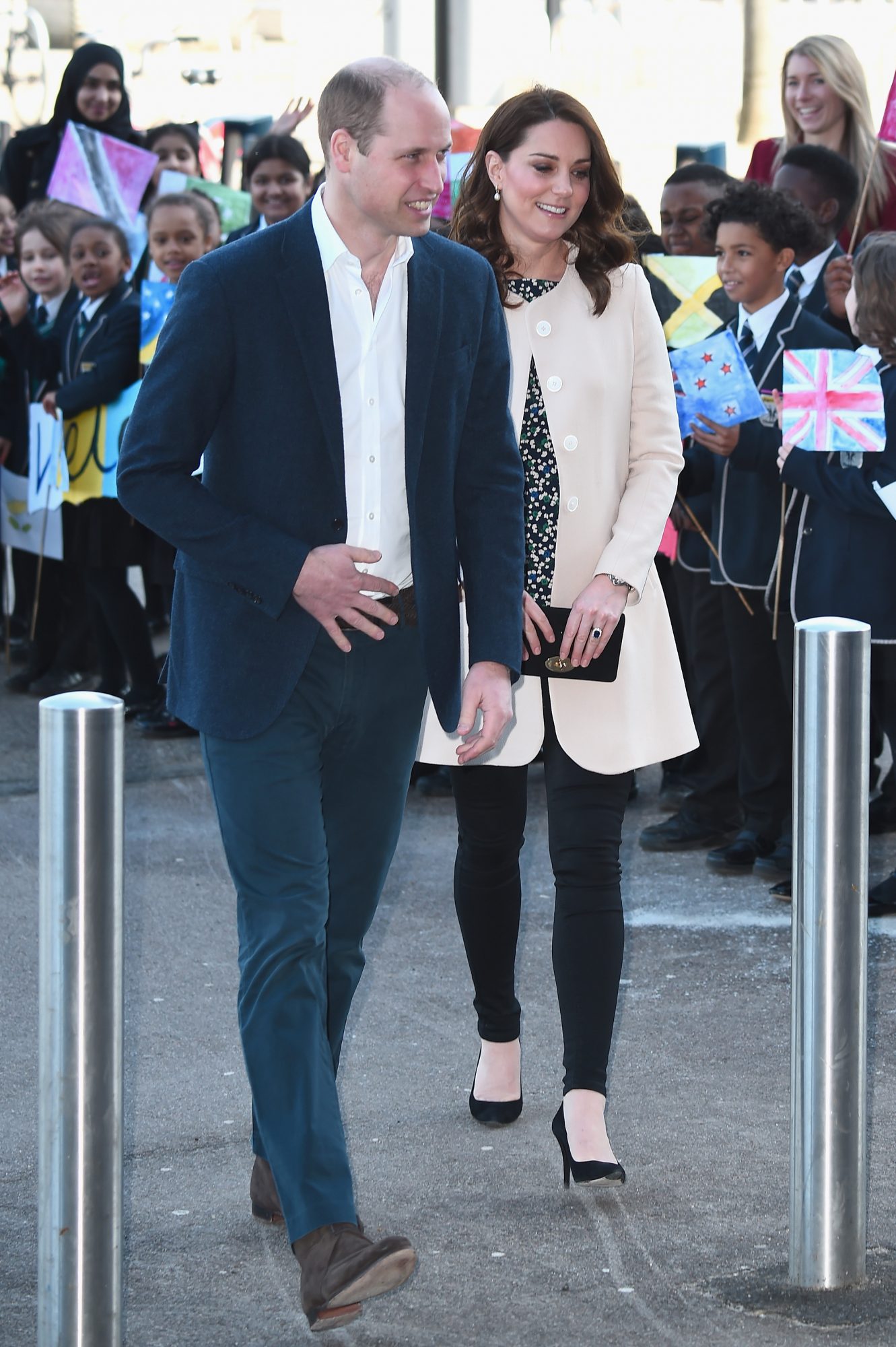 First up, the pair greeted fans at the Copperbox Arena at London's Olympic Park, where they visited SportsAid, a charity that works with British Paralympic athletes, some of whom aspire to compete in the 2022 Commonwealth Games in Birmingham. According to Kensington Palace, SportsAid works with more than 1,000 athletes, helping them with their athletic performance, nutrition, and media training.
William and Kate first sat on the sidelines to watch the athletes compete in a basketball game before William joined in on the fun…and he actually did pretty well.
The couple then participated in a Commonwealth Quiz, before heading over to St Luke's Community Centre to help prep a Big Commonwealth Lunch, using recipes from some of the Commonwealth countries. According to Kensington Palace, St. Luke's "provides services and activities for locals, including a fully-equipped cookery school, which runs community classes on healthy, home cooking & avoiding food waste."
And yes, they even donned aprons as they helped prep veggies and rice with the crew. The Big Lunch helps bring together communities ahead of the meeting in April.
And though we're sad that we won't be seeing Kate until after they've welcomed baby number three, the Duchess looked flawless as ever for her last big appearance. She wore a cream coat by Goat over a floral printed top by Hobbs, topping her look off with black skinny jeans and her signature black pumps, according to People.com.
She accessorized with drop pearl earrings, a black Mulberry clutch, and her classic bouncy curls, giving us a style moment to hold on to as we patiently wait for her to return to the spotlight.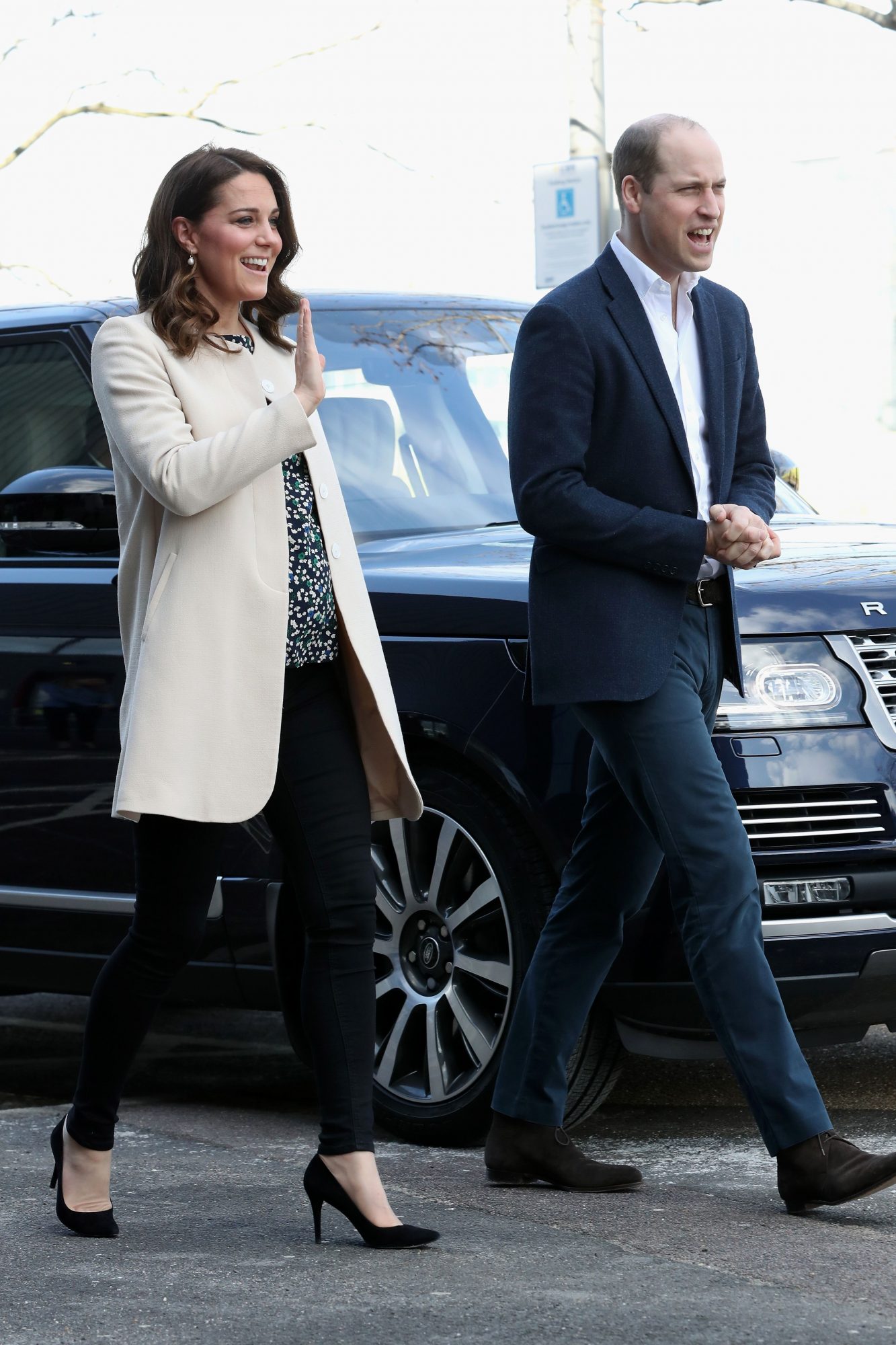 We hope the couple had a wonderful time on their last public outing together for the next few weeks, and we're just counting down the days until Prince George and Princess Charlotte meet their new sibling.