Barricades have gone up around the hospital where Kate Middleton will give birth, and it's getting so real
We're now well into the month of April, and for those of us downright obsessed with the royals, that means we're not-so-patiently awaiting the arrival of Kate Middleton and Prince William's royal baby number three.
We don't know the baby's sex or the exact due date, but we do know that Kate and William's third bundle of joy is coming this month, and it seems they might be welcoming their newest little one very soon, because the hospital where Kate will give birth is preparing for her arrival in a major way.
Eagle-eyed Londoners noticed that new parking restrictions and barricades were set up at St. Mary's Hospital in Paddington, West London, in preparation for the Duke and Duchess' arrival. The new signs indicate that parking is suspended in specific areas around the hospital from Monday, April 9th until Monday, April 30th, for an "event."
Of course, we know the most famous upcoming event at this London hospital is royal baby number three, and we're squealing.
Kate is set to give birth at the hospital's Lindo Wing, the private maternity ward where she welcomed both Prince George and Princess Charlotte.
Reports have suggested that Kate is due closer to the end of the month, but anything is possible, and the hospital is ready…and so are we, if we're being honest.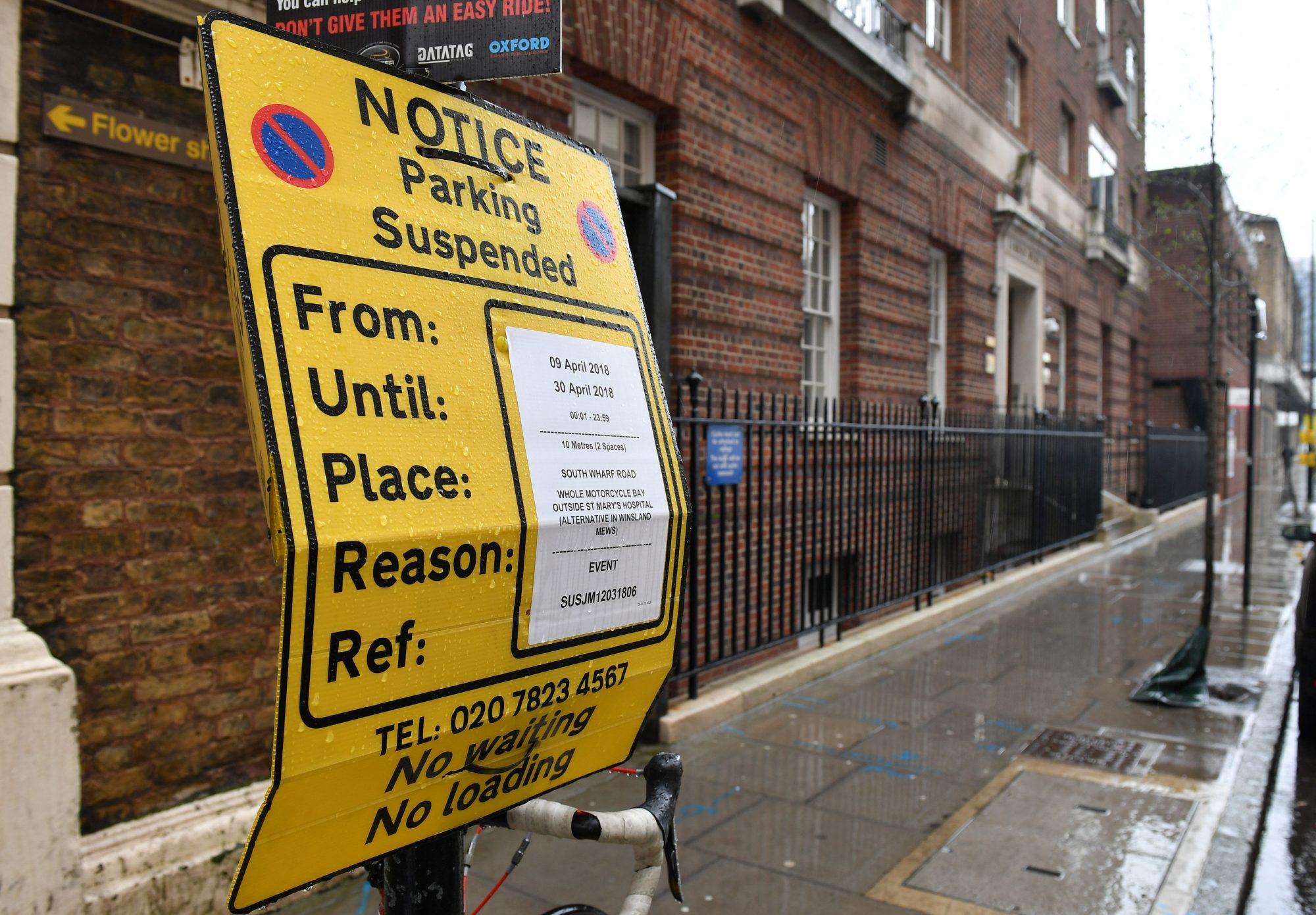 People.com reports that with her prior births, the "no parking" signs went up at the hospital around two weeks before the Duchess of Cambridge actually delivered her babies, so we might need to keep our excitement in check for a little longer. However, we're certain that Kensington Palace will keep us all in the loop as they did with both Prince George and Princess Charlotte, so for now, we continue to wait patiently.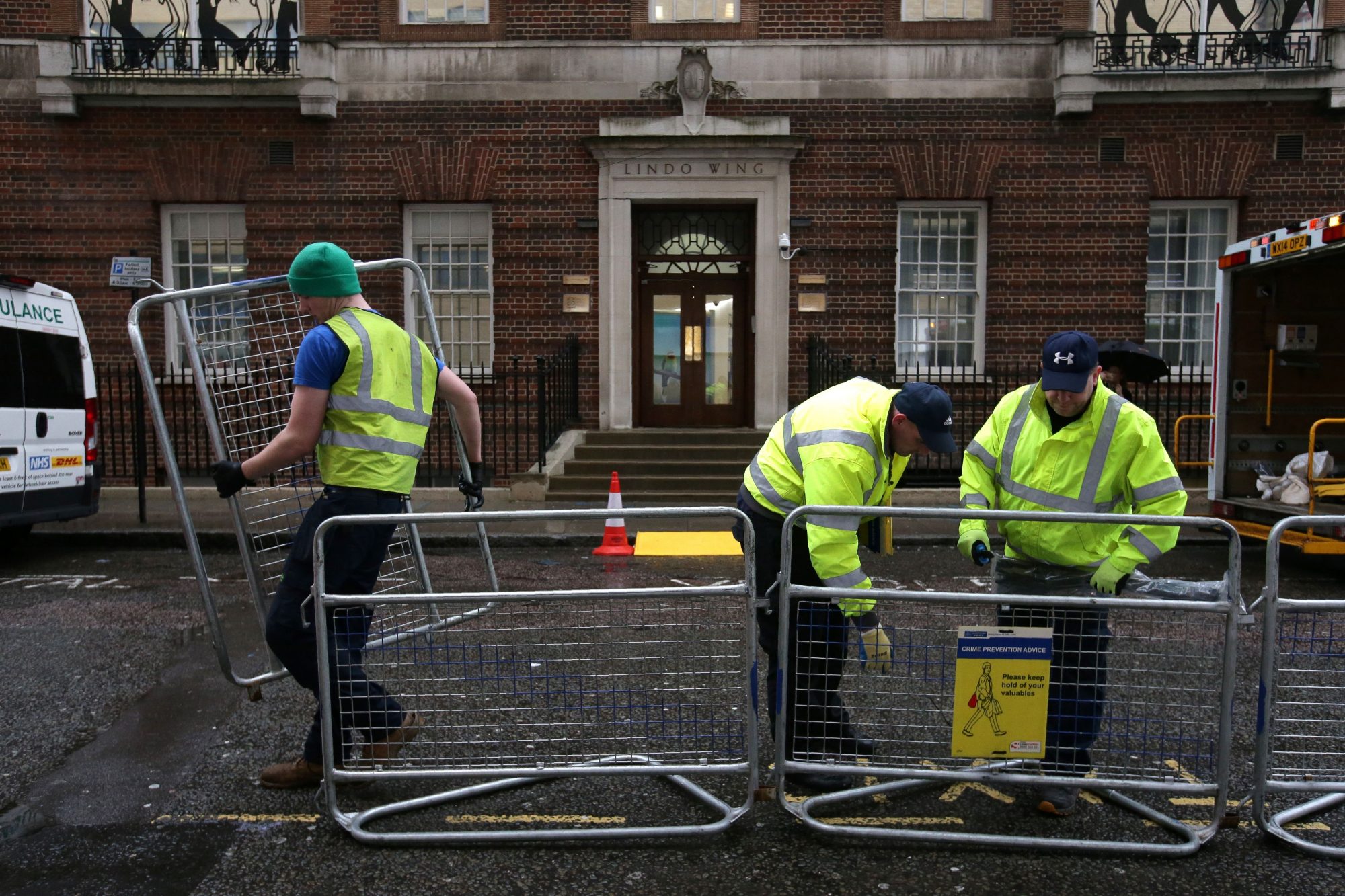 We're sending all our well wishes to William, Kate, and their family as they enjoy these last days as a family of four, and we cannot wait to meet the little one so soon.