Kate Middleton's most epic hat moments
No one wears hats quite like Kate Middleton. The Duchess of Cambridge generally dons a fancy fascinator only for special occasions, like a society wedding or polo match, but when she does, she opts for a bold statement piece (and then some). Below are 21 times that Kate Middleton's epic hats proved that she can pull off any kind of look.
1No red wine in this outfit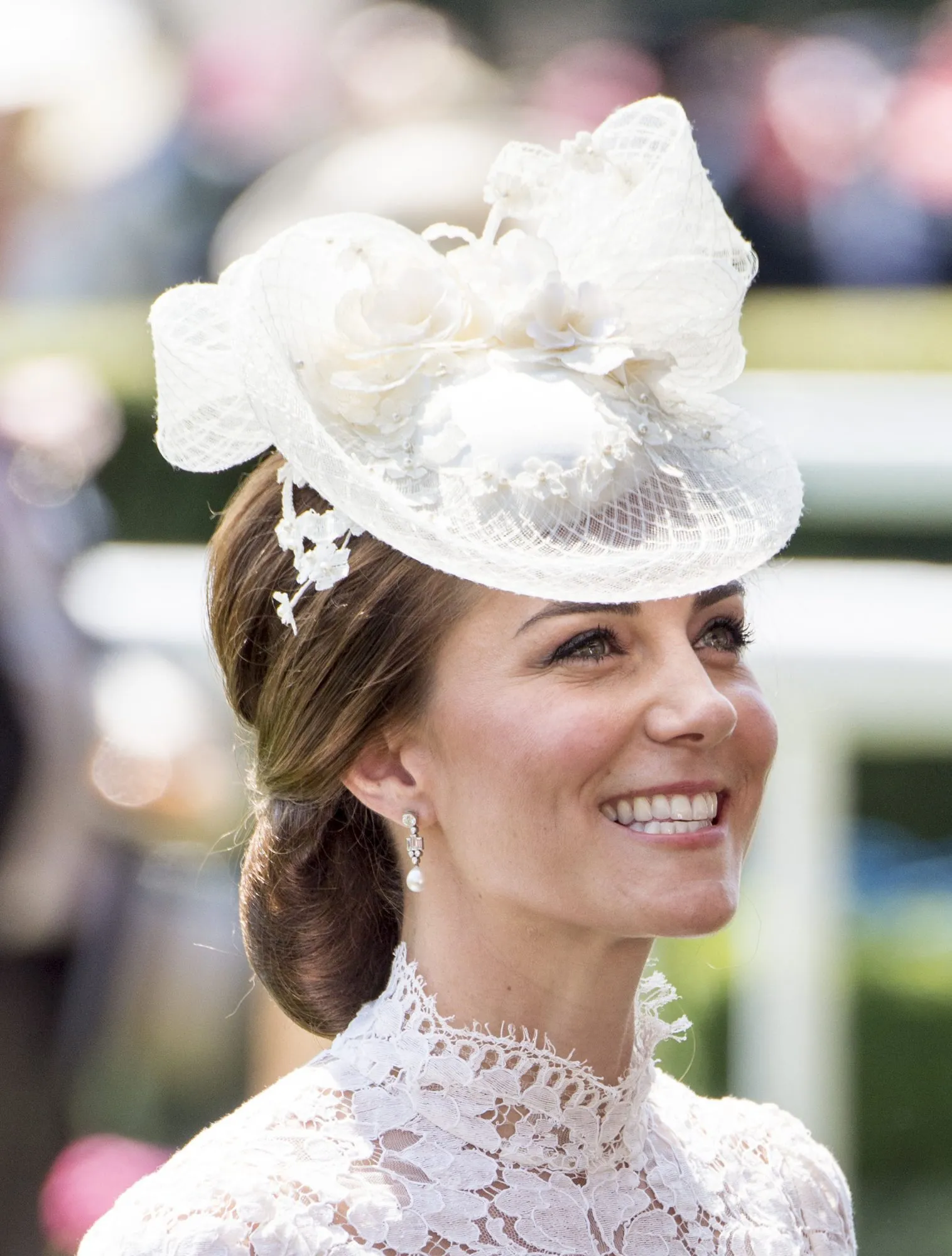 An all-white lace dress and matching hat was the perfect ensemble to wear to an outing to the 2017 Royal Ascot race on a warm day in June. We just hope she was careful not to spill anything on it.
2Making a splash in bold pink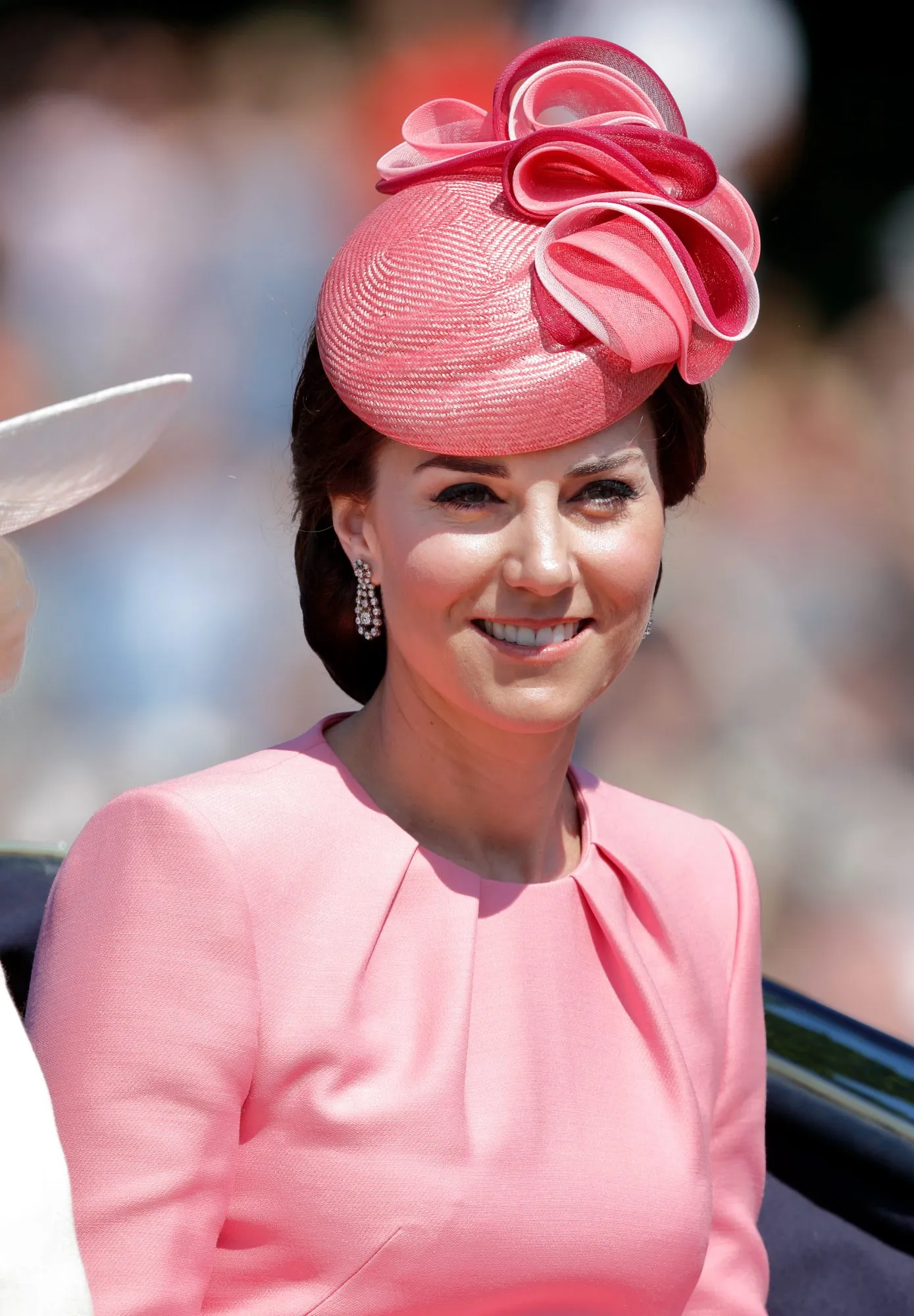 Kate's modern pink fascinator matched her sherbet dress as she rode a horse drawn carriage during the Trooping the Colour Parade in June 2017.
3Looking lovely at Pippa's wedding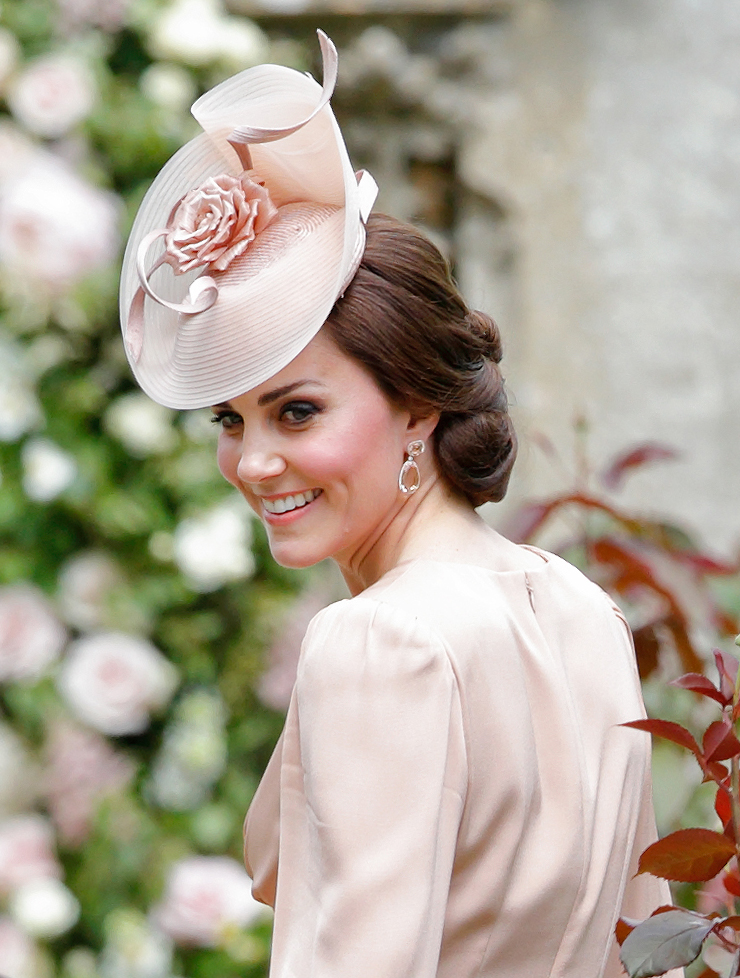 Wearing the most perfect blush dress and matching fascinator, Kate managed to look lovely without hogging the spotlight at the wedding of her younger sister Pippa Middleton to James Matthews in May 2017.
4Channeling Princess Di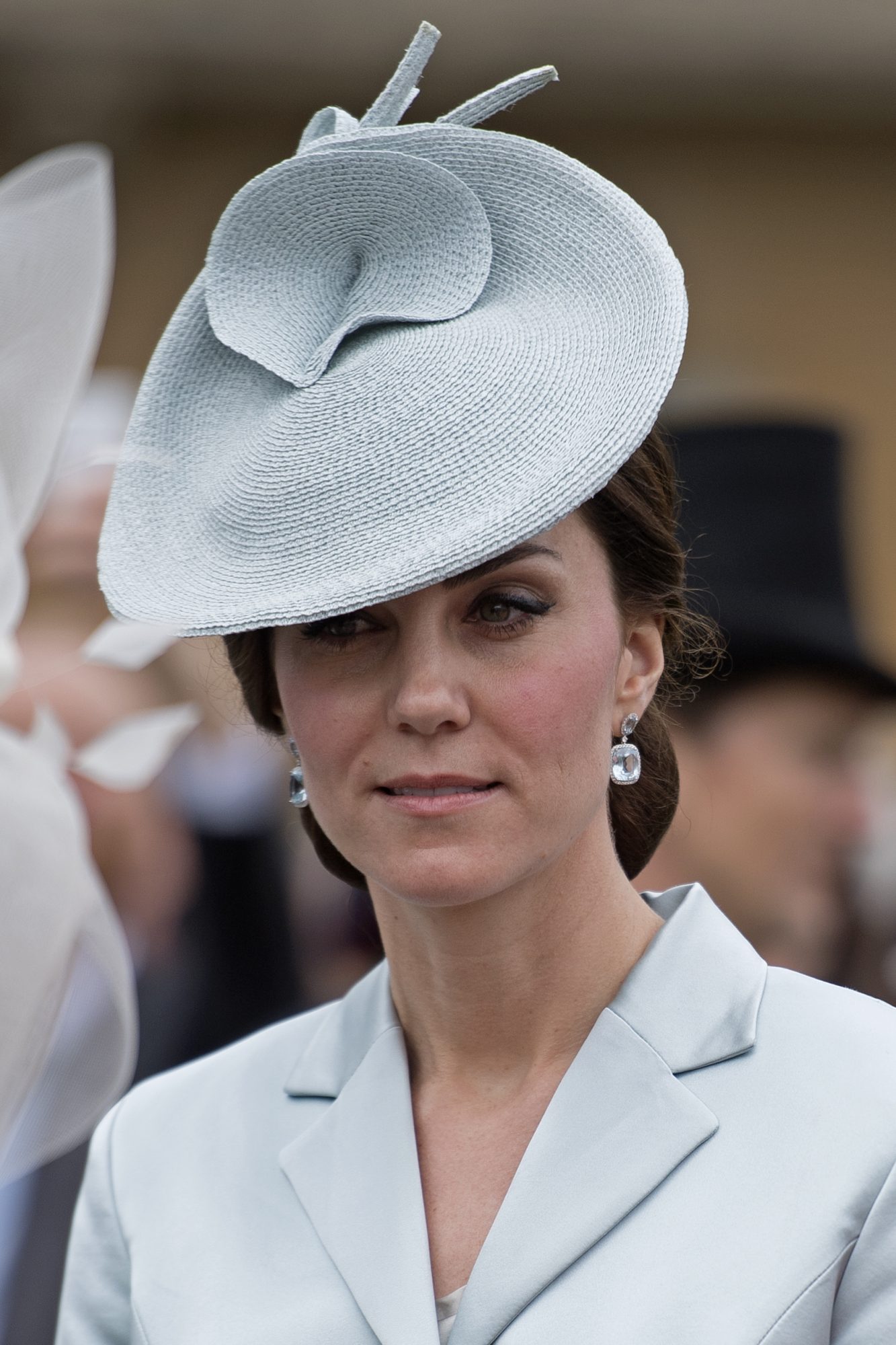 The Duchess of Cambridge gave off some serious 1980s Princess Diana vibes in a pastel blue hat, as she attended garden party at Buckingham Palace in May 2017.
5Looking prim and proper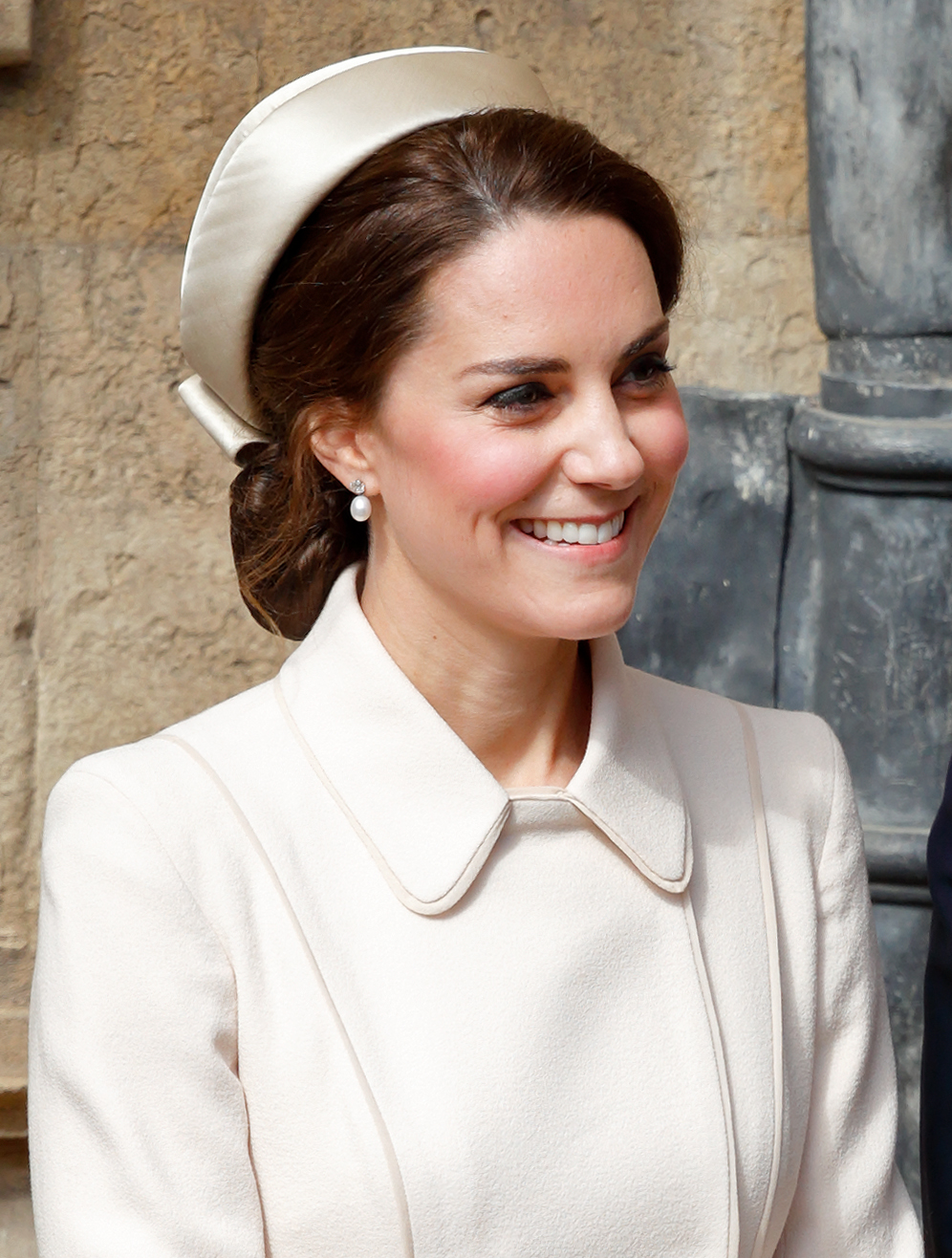 Kate looked every inch the princess in this cream lady-like hat while attending Easter Sunday church service in April 2017.
6The luck of the Irish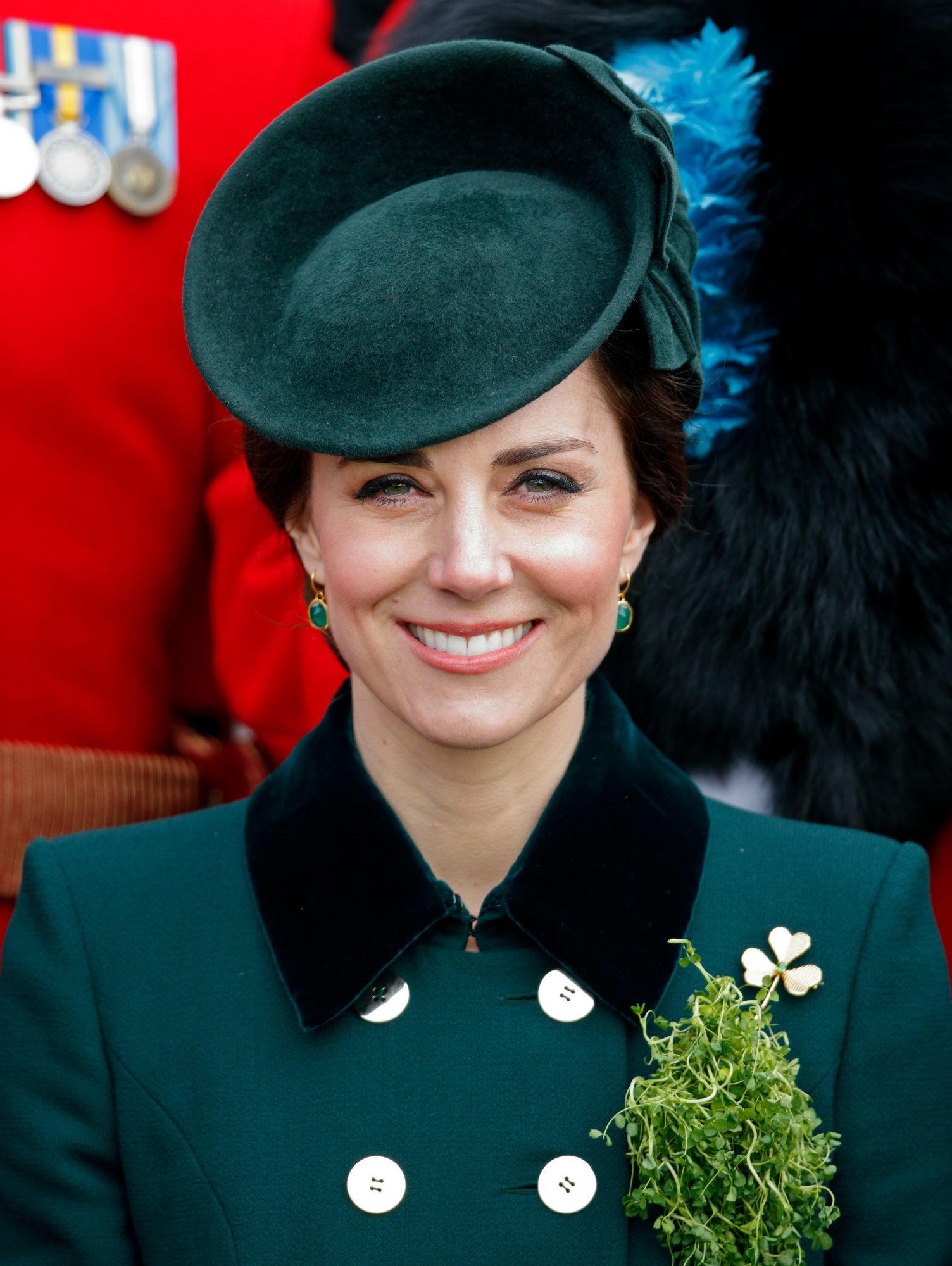 Duchess Kate opted for an all-green look for a St. Patrick's Day Parade in March 2017.
7Seriously blue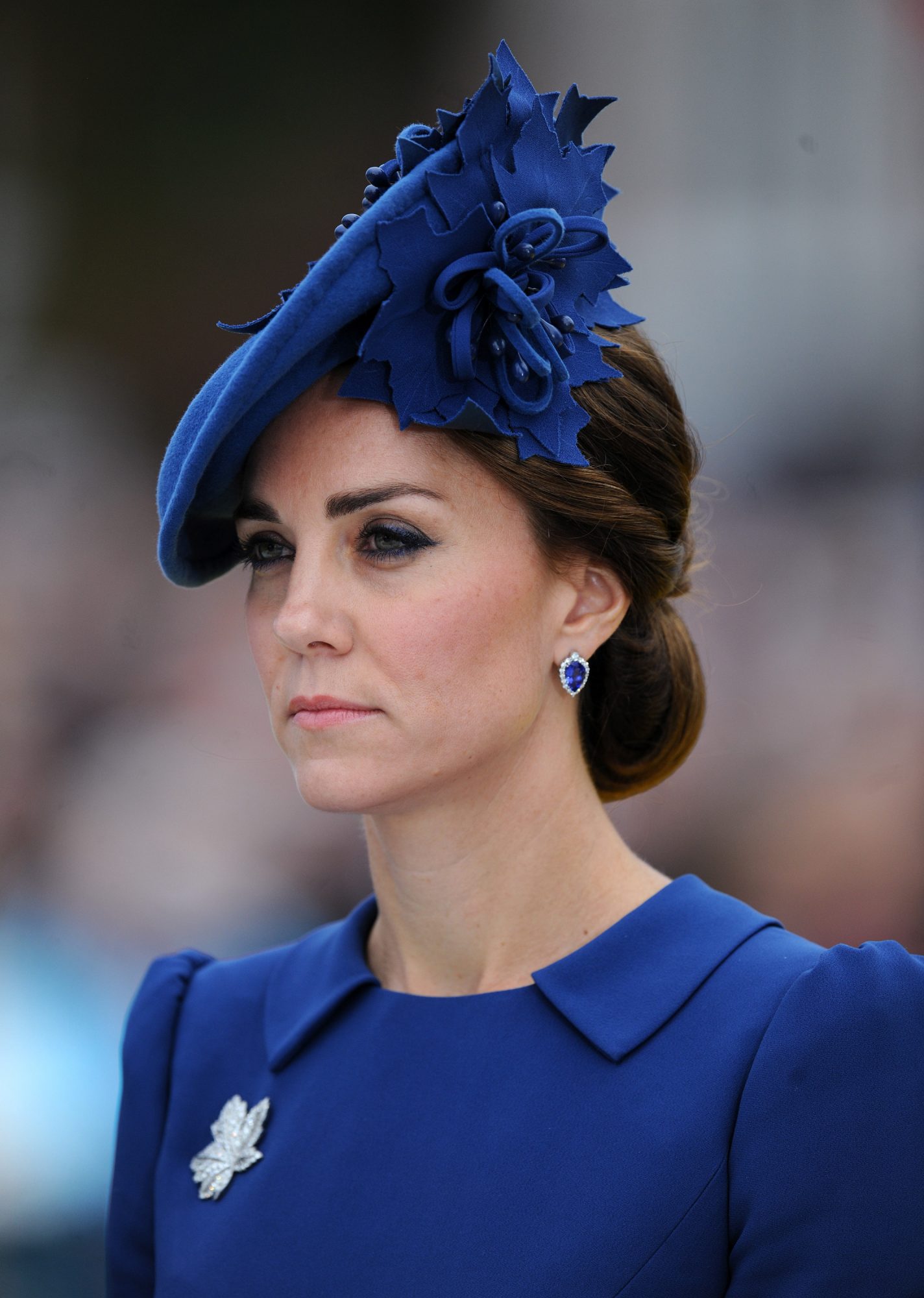 Kate always sports her blue sapphire engagement ring, but in September 2016, she doubled down on the color with a matching dark blue fascinator.
8Très jolie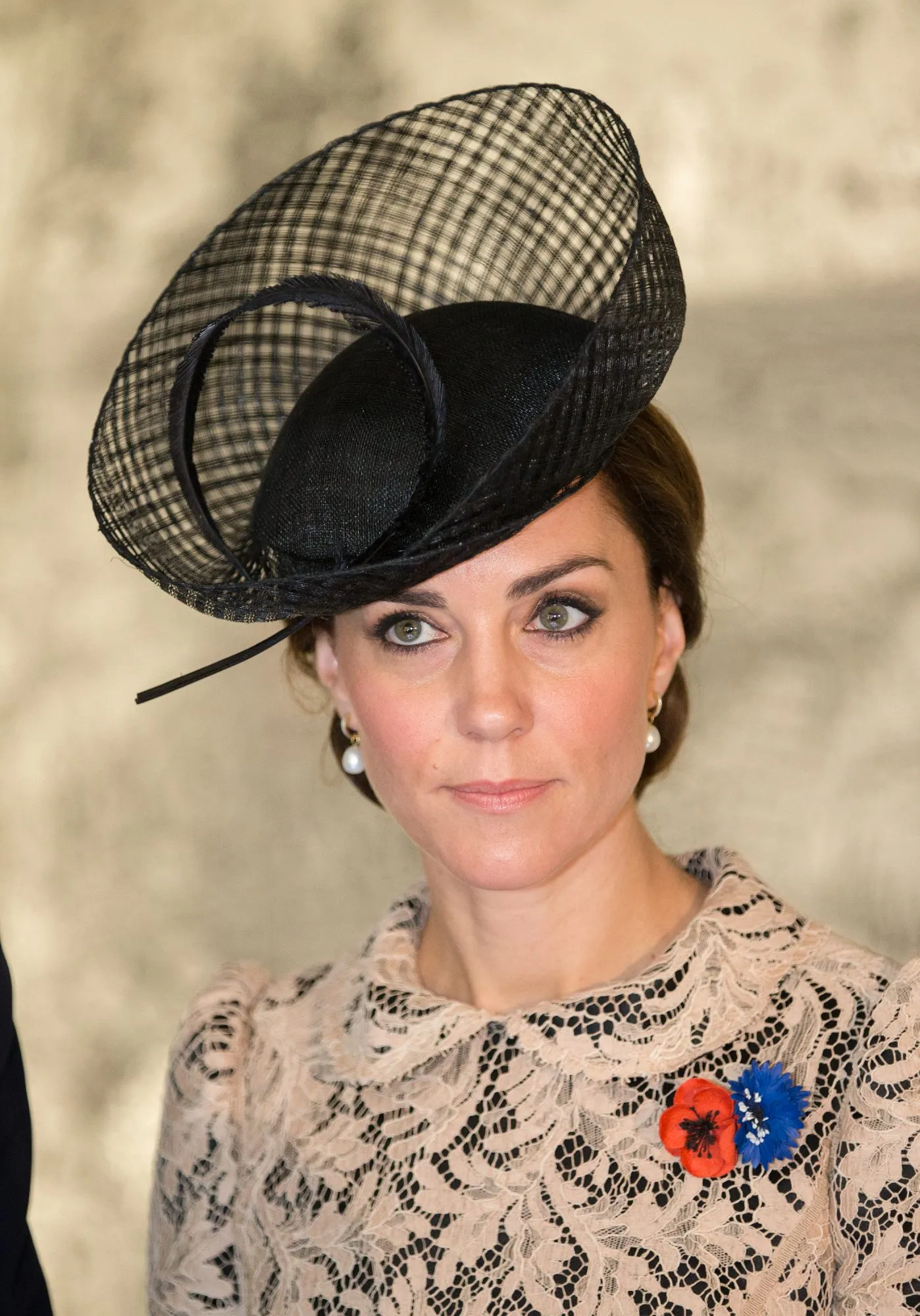 While on a diplomatic visit to France in July 2016, Kate chose a bold black look.
9An English rose in Ireland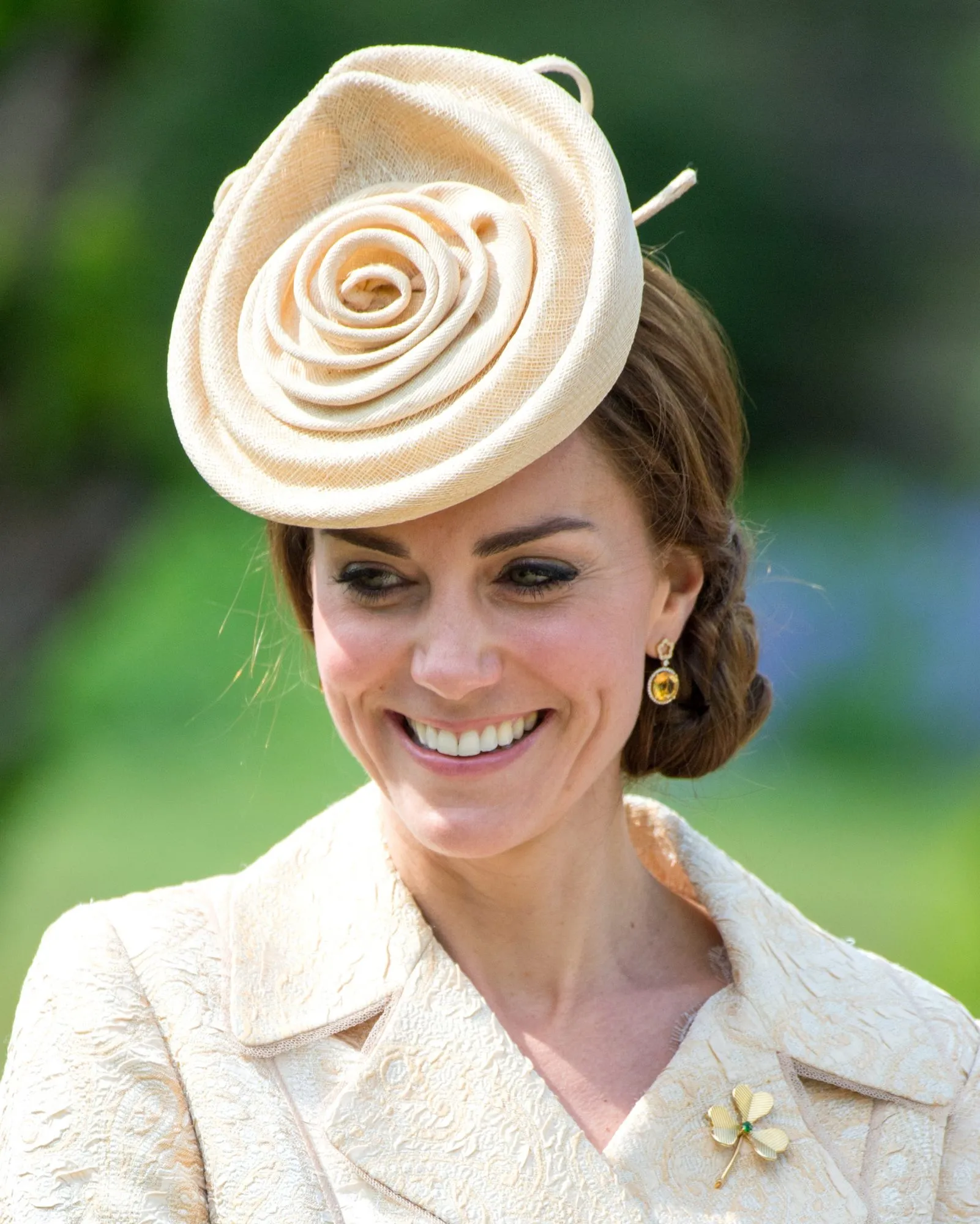 A rose-shaped cream hat seems like an appropriate choice for a June 2016 garden party in Belfast, Northern Ireland.
10Black hats go with everything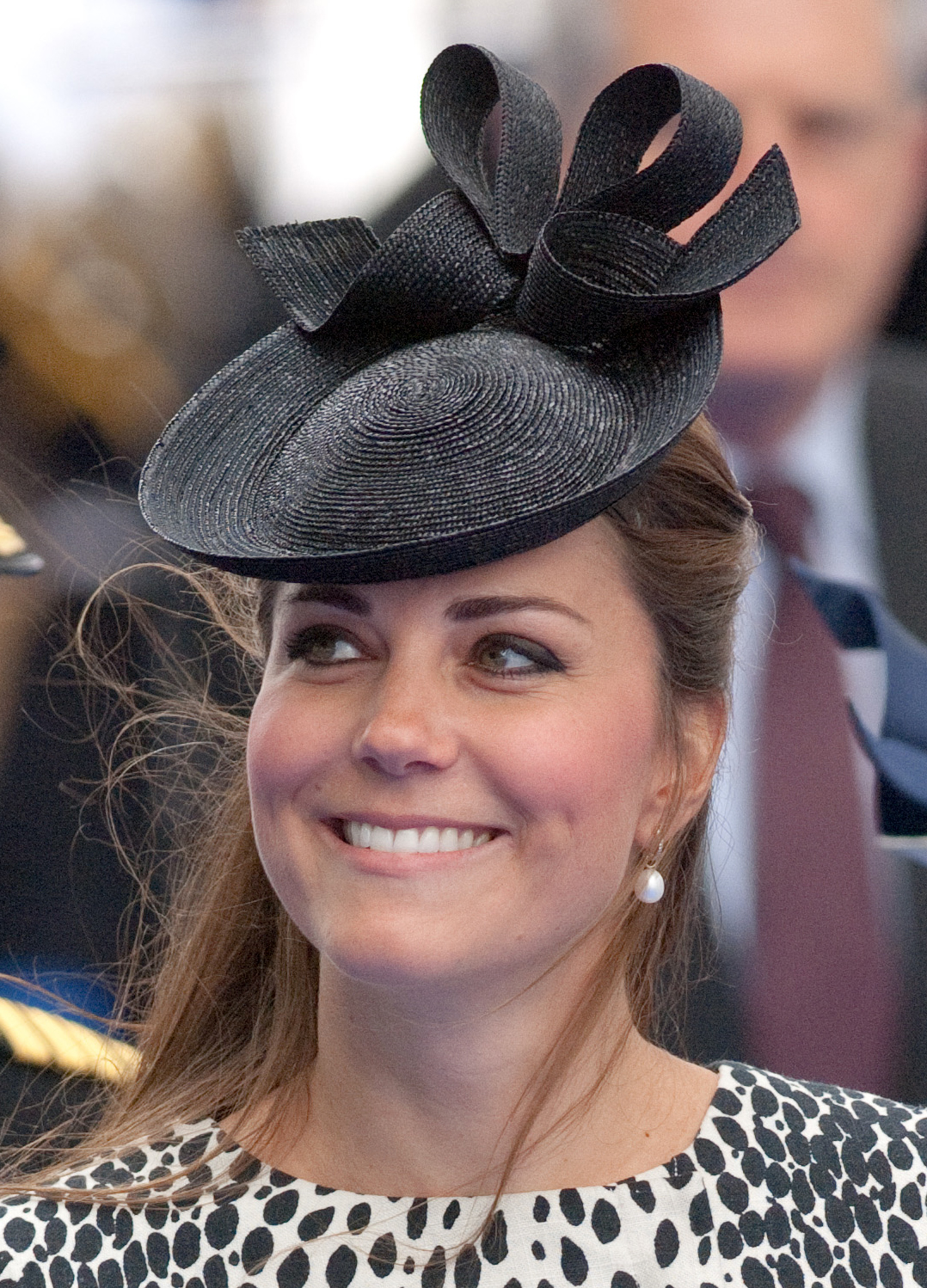 Even while pregnant, Kate's hat game was strong. She's seen here in 2013, wearing a black curly-cue hat to accompany her spotted print dress.
11A flower grows in London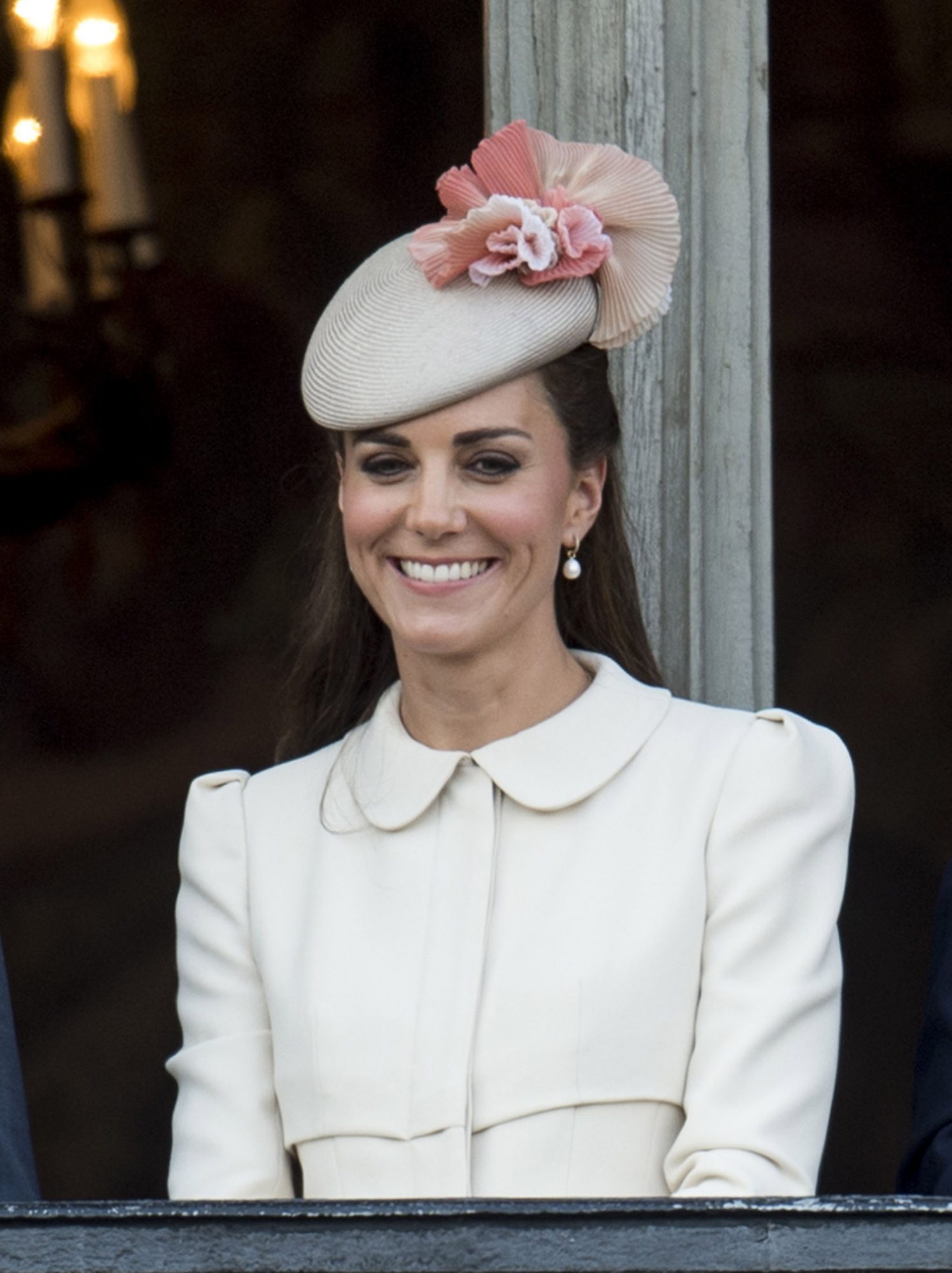 While in Belgium in August 2014, Kate wore a beige hat that looked like a flower garden was sprouting out of it in the back.
12Her style is blooming
Kate's hat was business on top and a floral party underneath at the Trooping the Colour parade in 2016.
13Oh, Canada!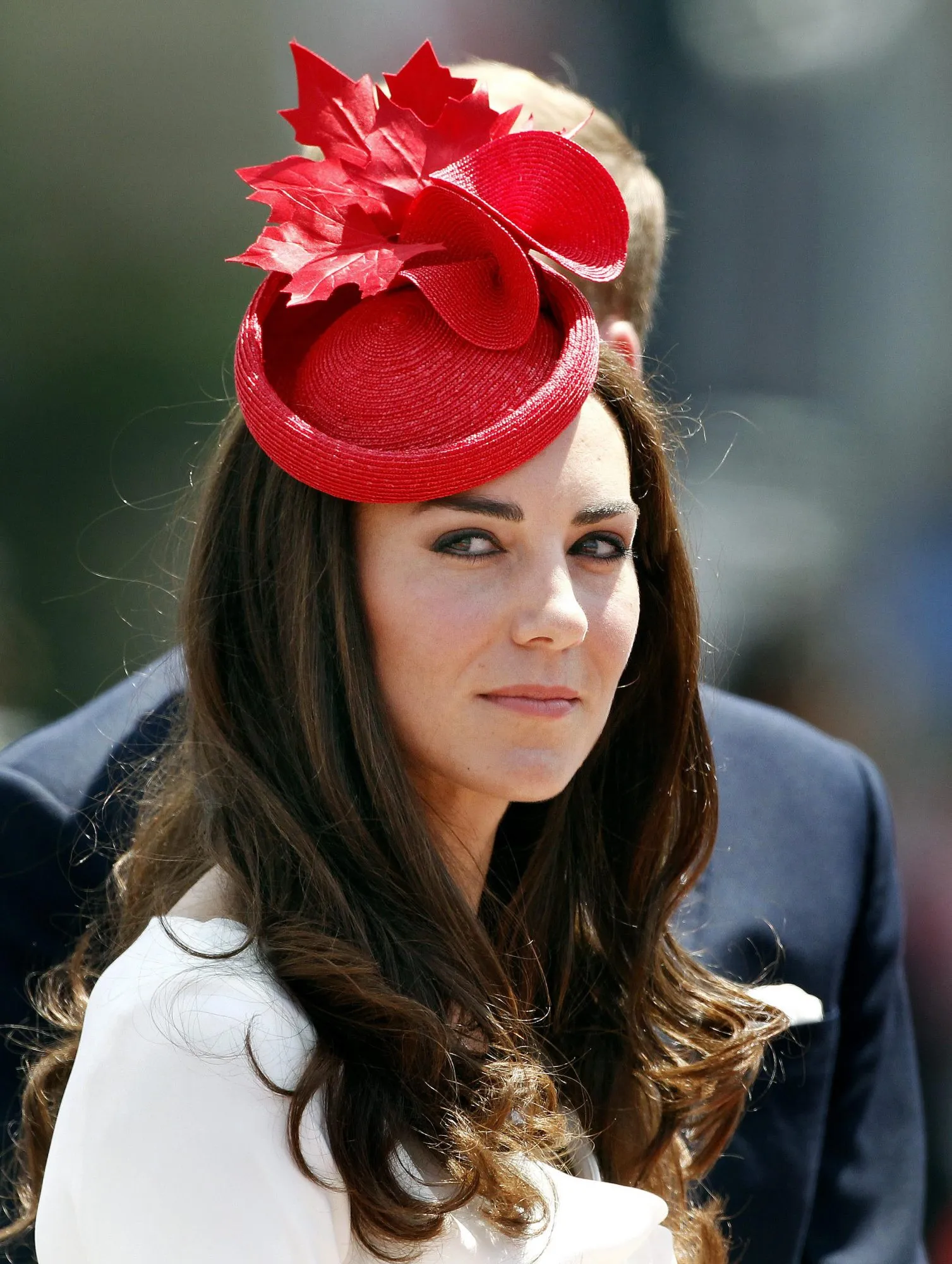 The Duchess of Cambridge showed off her love for Canada while on a trip to Ottawa by sporting a red maple leaf hat in July 2011.
14Yee-haw!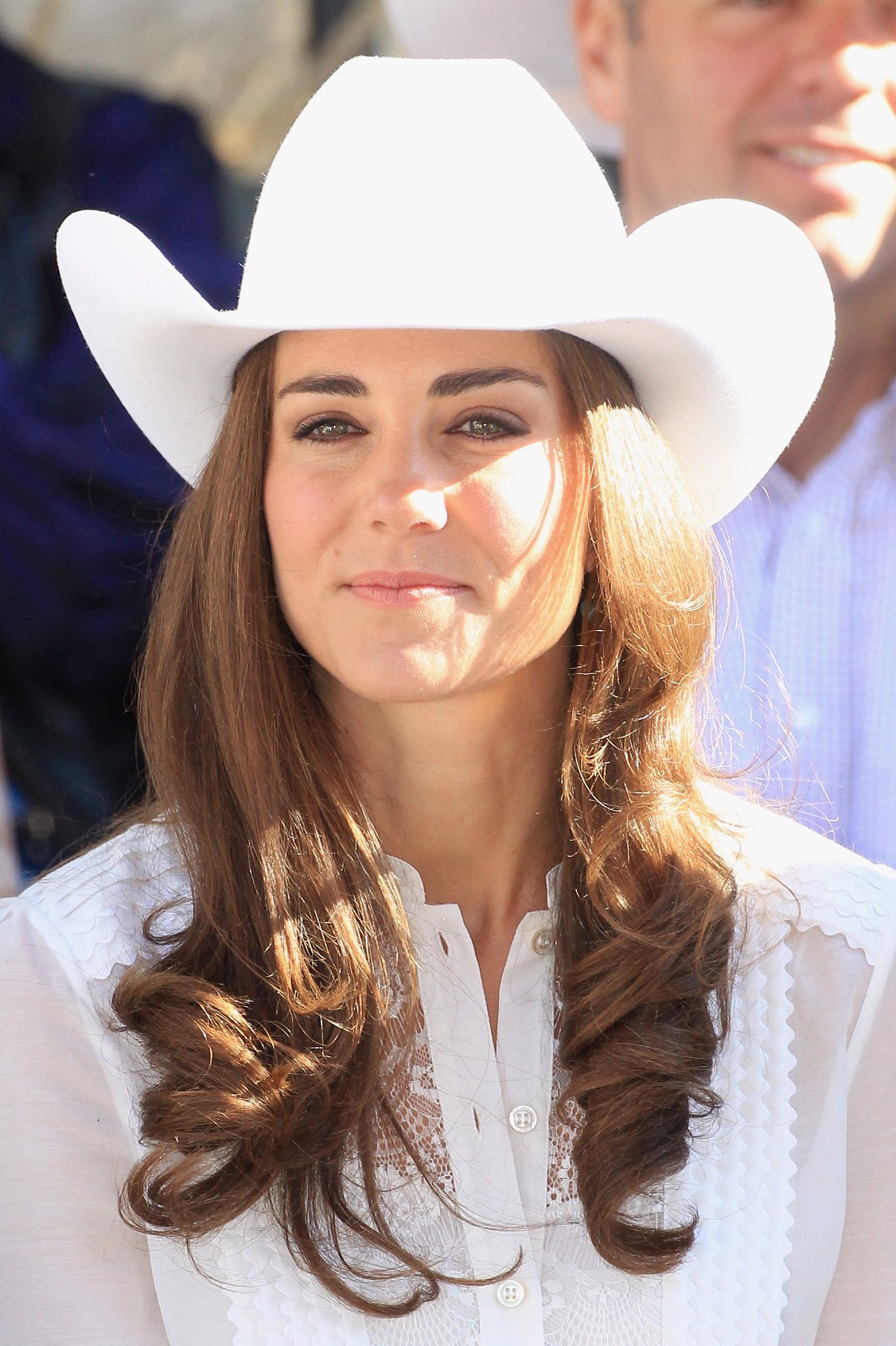 White attending the Calgary Stampede in July 2011 in Calgary, Canada, Kate did her best impression of a cowgirl with a white western-style hat.
15C'est moi, Kate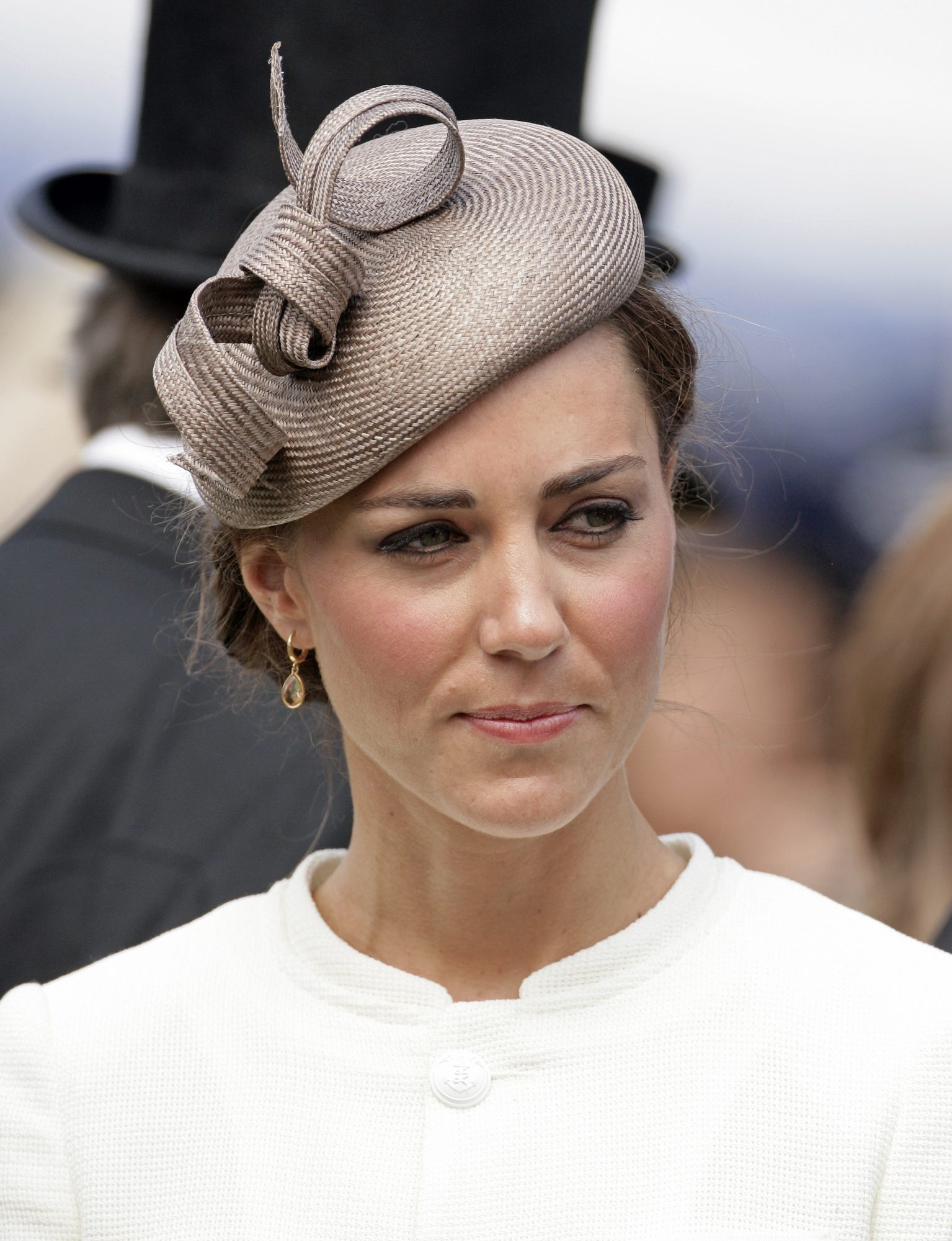 At the Investec Derby Festival in June 2011, Kate looked oh so chic in a brown hat paired with a white colored dress.
16Black hat, warm heart
During a visit to De Montford University in March 2012, Middleton was all smiles in a black fascinator and forest green dress.
17A warm choice for winter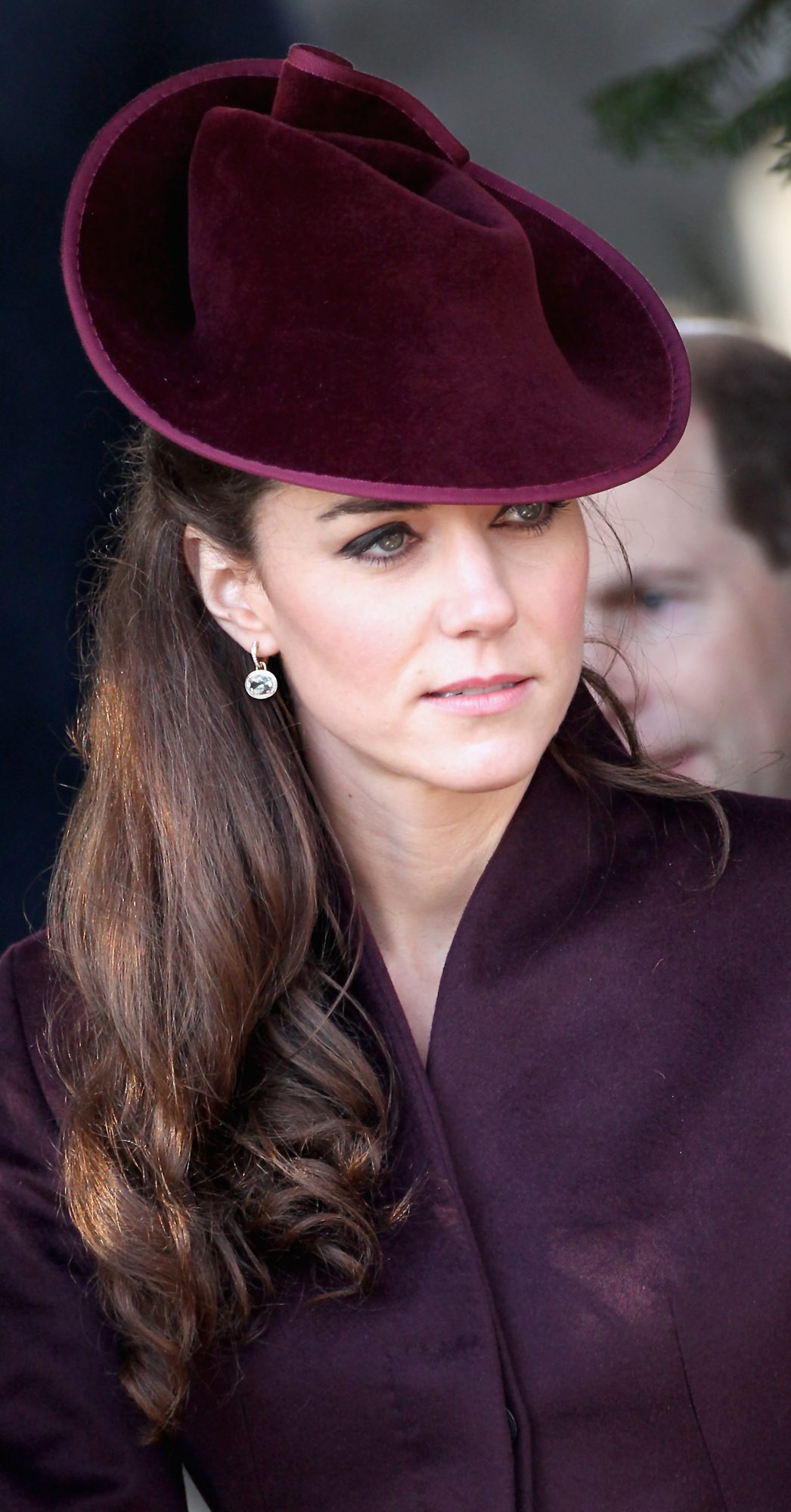 This velvet eggplant creation seems like the perfect choice to keep Kate's head warm as she attended a Christmas Day church service in December 2011.
18Everything's better with a bow on top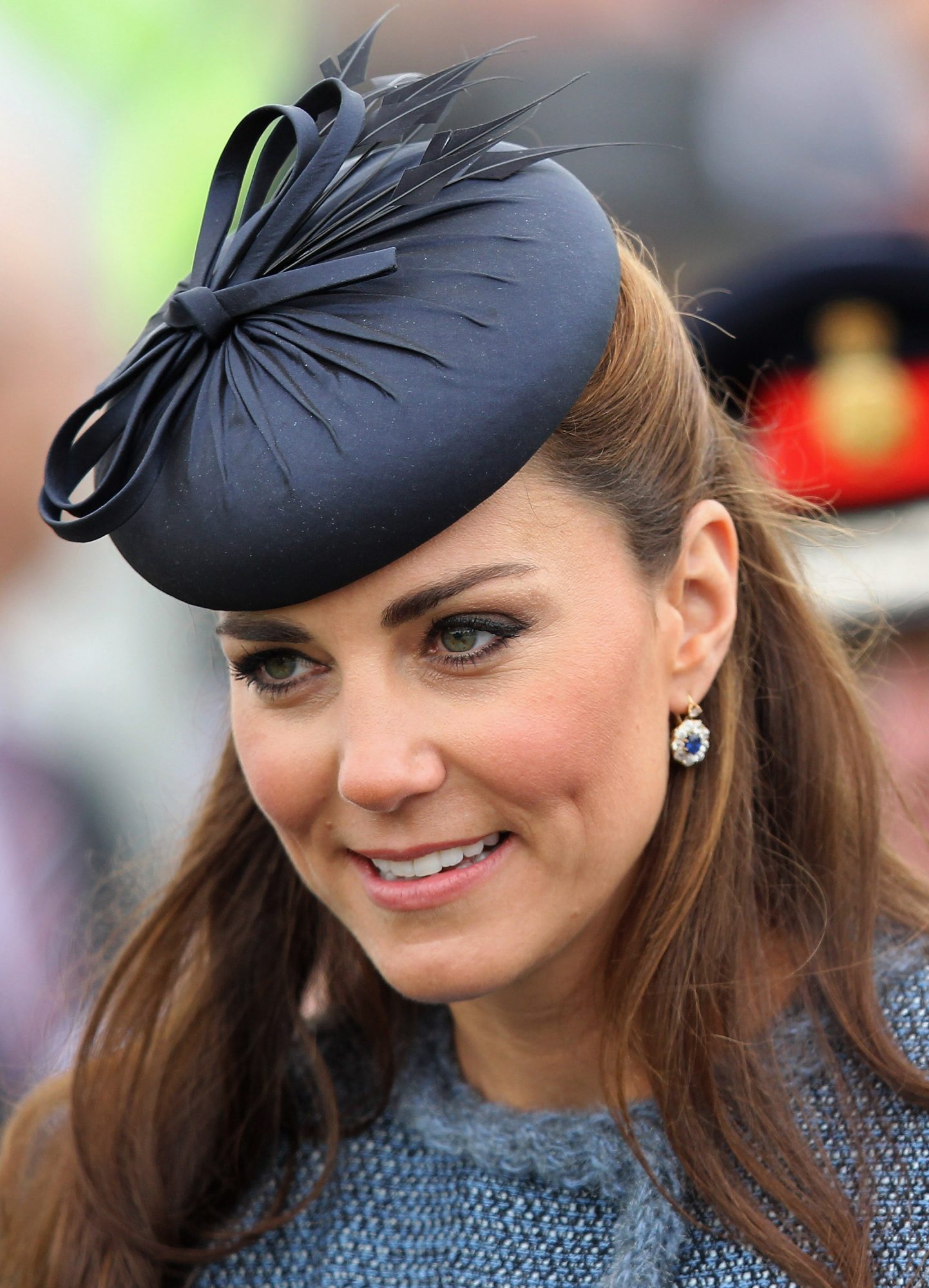 The duchess, seen here in June 12 in a navy blue creation, clearly prefers hats that sit low on her forehead.
19Birds of a feather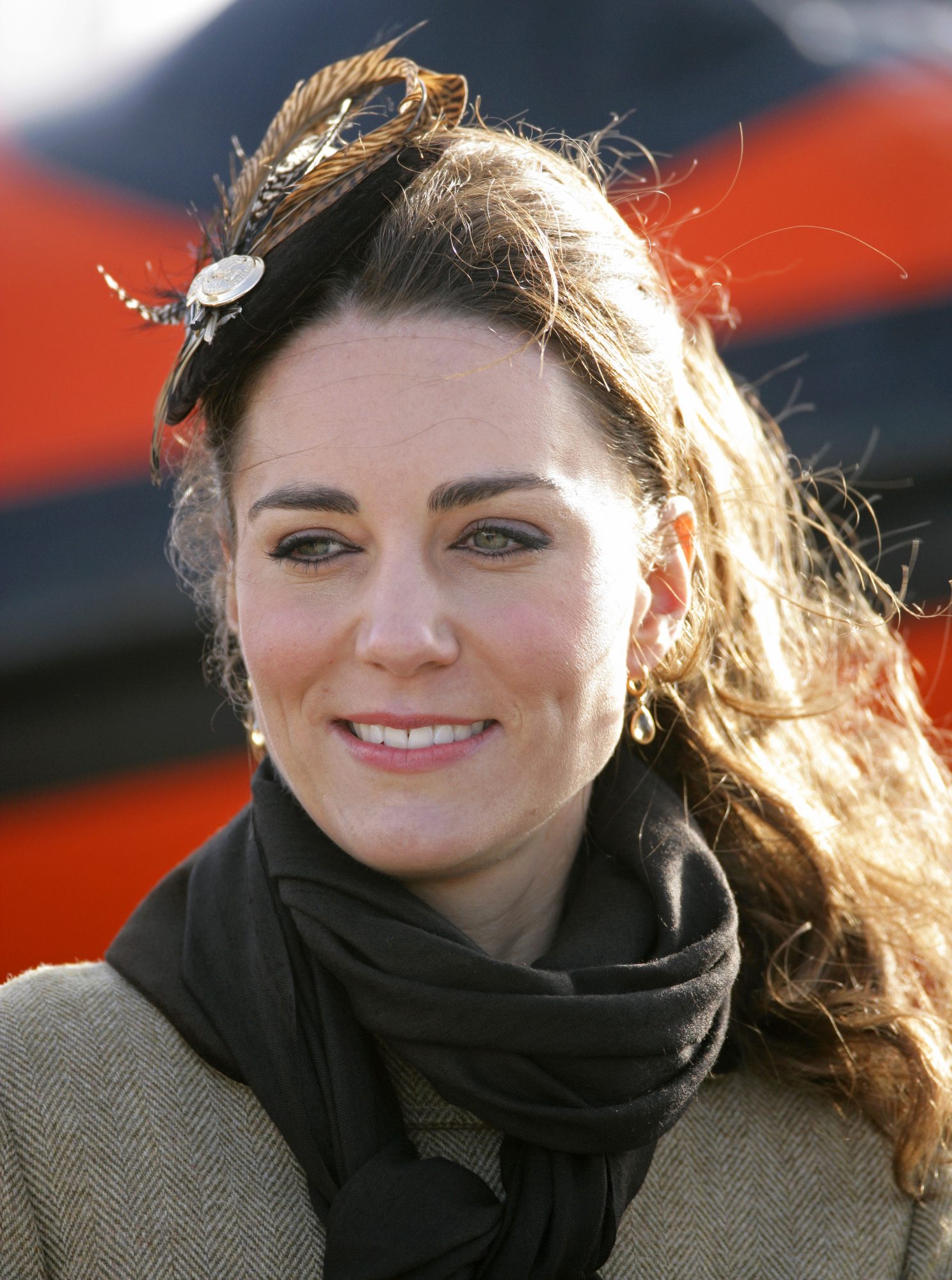 On a cold February 2011 day, Kate's headwear choice was more a fashion statement than a functional choice. The wispy feather-adorned hat covered only part of her head.
20Matchy-matchy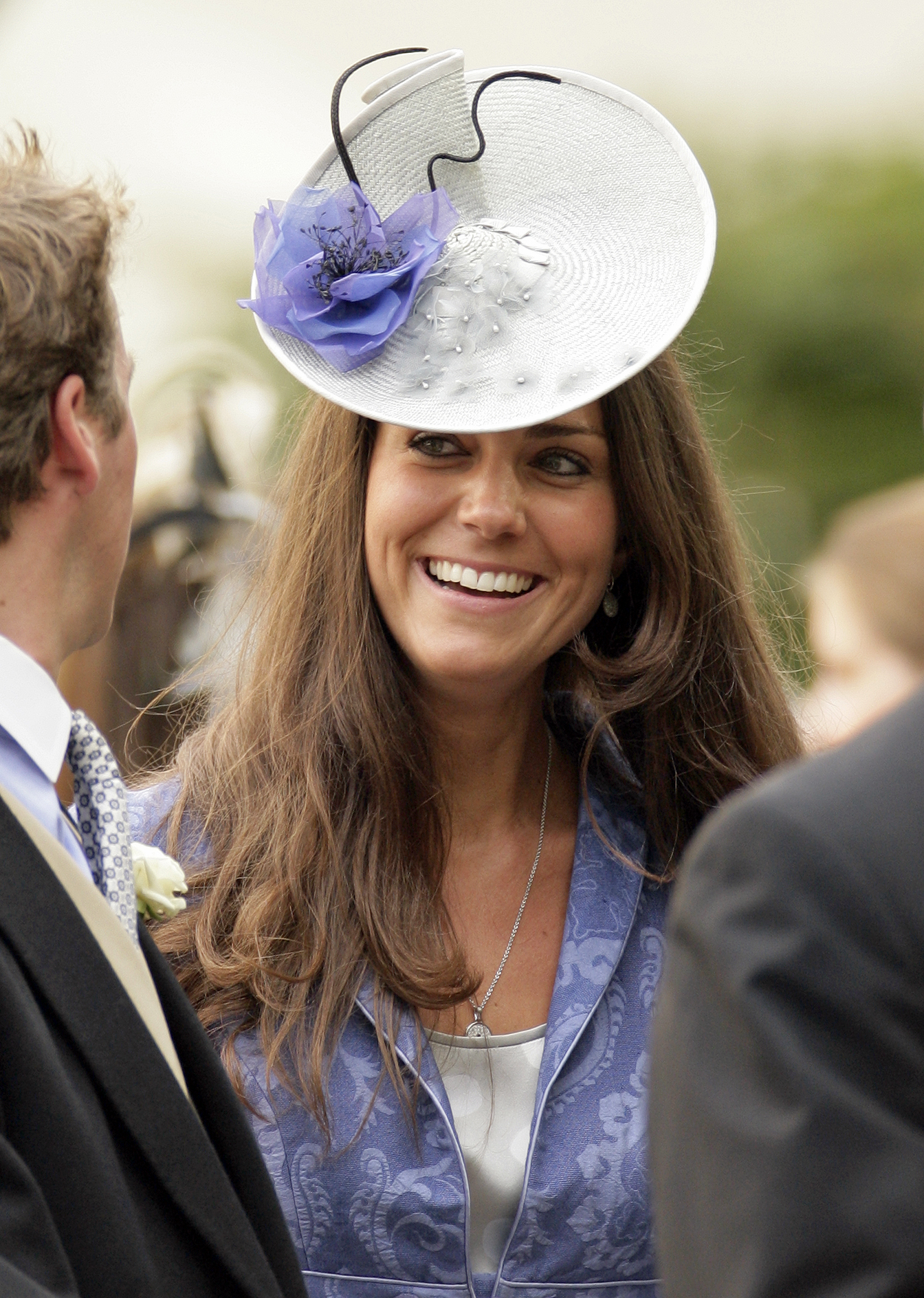 At a 2009 wedding in London, Kate rocked a wide-brimmed white hat with a purple floral accent that matched her coat dress.
21Pretty as a peacock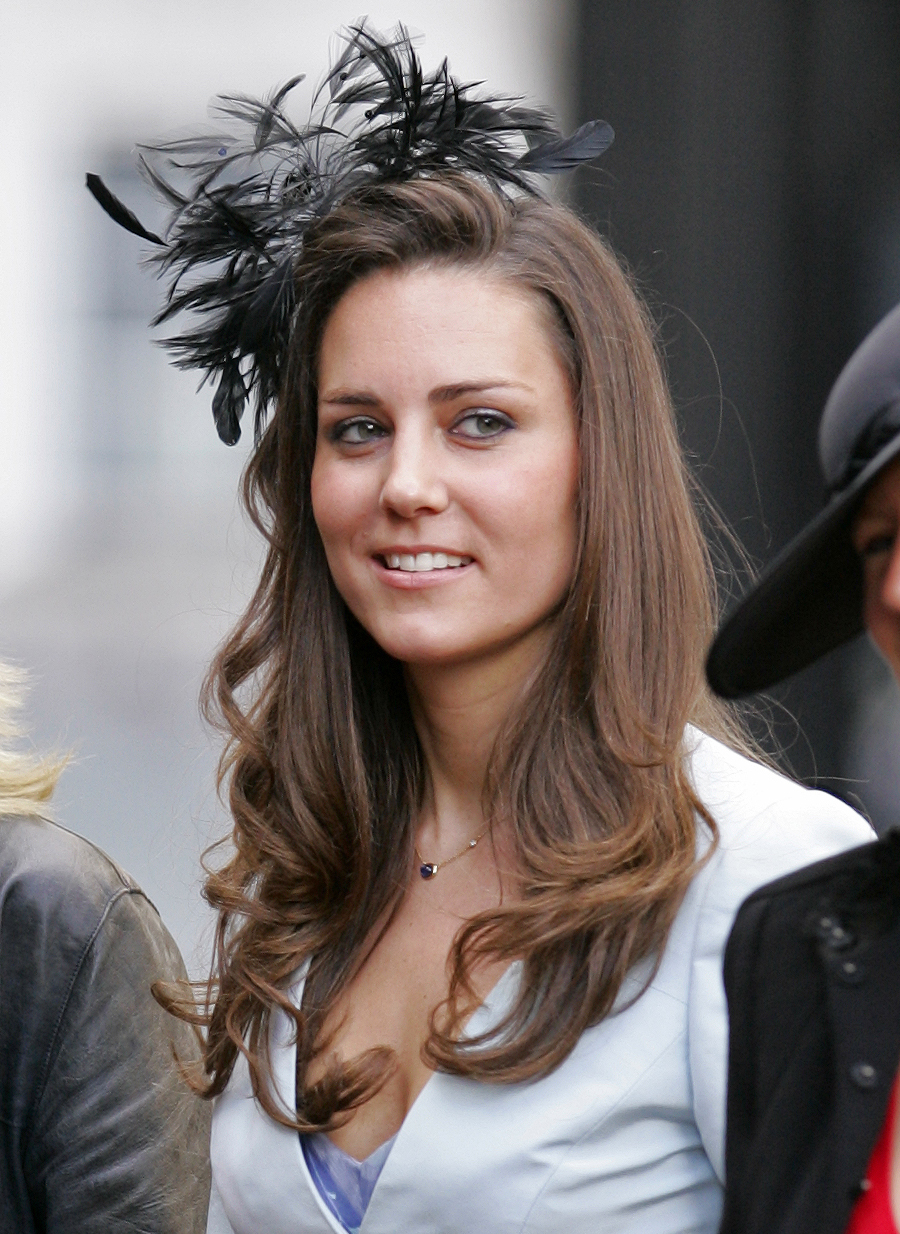 Before marrying Prince William, young Kate Middleton attended the wedding of Lady Rose Windsor and George Gilman in July 2008, wearing this black feather-adorned fascinator.