Can you spot the latest hair trend Kate Middleton just started?
Attention Kate Middleton fangirls and style stalkers (aka all of us): the Duchess of Cambridge unveiled a chic new hair trend last week. Not sure what we're talking about? We don't blame you, because this look is blink-and-you'll-miss-it subtle, but once you notice it, you might never do you hair the same way again.
Ready to play a game of "Look really closely to spot the hair accessory Kate's wearing that will rock the fashion world in 3…2….1…"? Your answer is in this photo: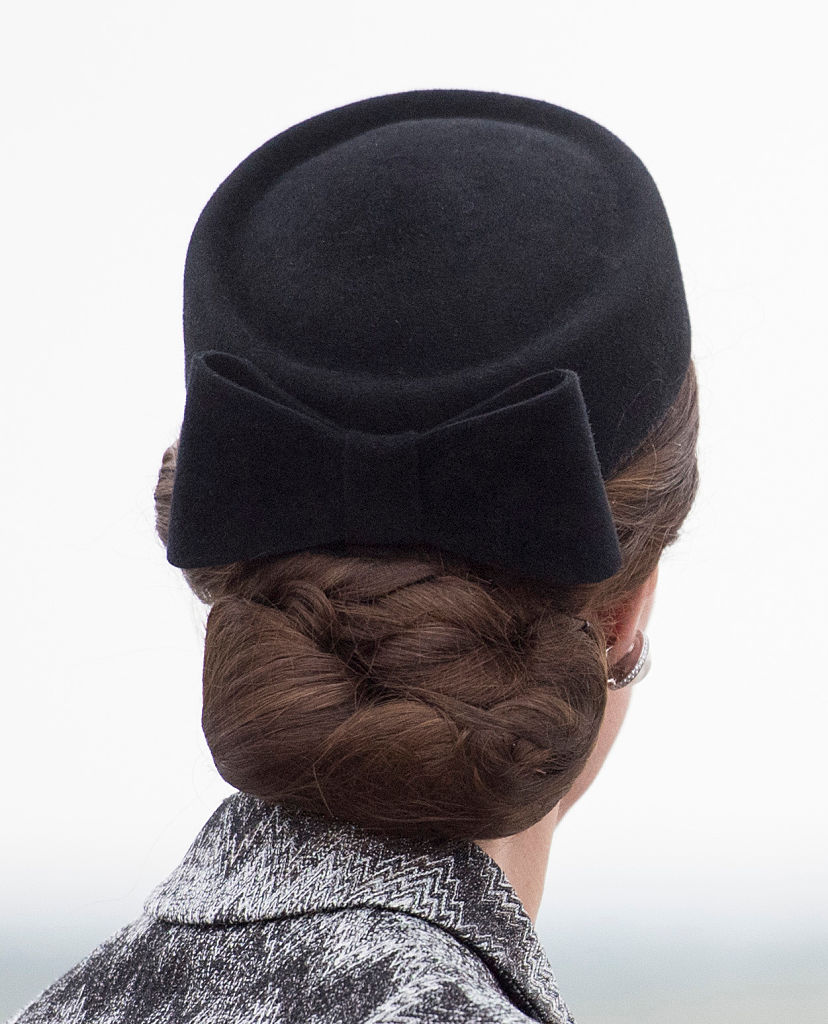 See it? If not, squint a little harder at Kate's chignon. That nearly invisible material it's wrapped up in? Yep, it's a hairnet.
While it's tempting to associate this look with school lunch ladies, Celebitchy pointed out that it's also a brilliant way to keep long hair like Kate's from flying around on a breezy day. And of course, the duchess's hairnet is much more "retro chic" than "side of peas." In fact, she debuted her new hair accessory in the context of a Jackie O-inspired outfit that we're totally obsessed with. The coat, the pillbox hat, the makeup — we love it all.
Will hairnets be the next must-have hair accessory? Judging by Kate's trendsetting superpowers — remember this is the woman who made nylons seem fresh and youthful — we're going to go with "Yes."