Kate Middleton's engraved necklace is a beautiful tribute to Princess Diana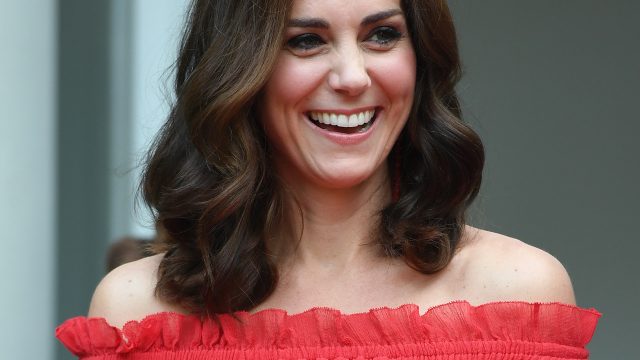 In case you've forgotten, we live in a world where royalty exists, and those who fall under this category have the fashion sense to prove it. Take one look at our favorite Duchess of Cambridge, Kate Middleton, and you'll see what we mean. Whether she's wearing a casual striped shirt and jeans or a traffic-stopping lilac dress, Kate always stands out. But her sartorial choices go deeper than just her clothes.
Tradition lives in talismans and in jewelry, which Middleton seems to know. She often wears a special necklace that was gifted to her by sister Pippa, which features the name of her son George on it. In addition to it being a timeless tribute to tradition, it also pays homage to Princess Diana.
Merci Maman, the jewelry brand that crafted this necklace, explained in a blog post,
 "Upon the birth of Prince William in 1982, Prince Charles gave Diana the gift of a gold pendant engraved their new son's name, which she always wore close to her heart. In 2013, Pippa Middleton continued this family tradition by giving her sister Kate, the Duchess of Cambridge, our Personalized Duchess Necklace to celebrate the birth of Prince George."
Kate's necklace features a gold disc with "George Alexander Louis" engraved on it, a golden heart with "W" for William, and a small charm in the shape of a boy.
Princess Diana's necklace featured a gold disc with the word "William" inscribed on it. In this way, not only is Kate honoring the legacy that she will be carrying forward with her family, she's also honoring and paying respect to Princess Diana and the legacy she left behind. We think that's a pretty sweet sentiment.