You can now buy Kate Middleton's iconic blue engagement dress for $175
Remember when Prince William and Princess Kate (formerly known simply as Kate Middleton) got engaged back in 2010? Of course you do. It was headline news and on the cover of every magazine ever. With this in mind, you probably also remember the dress Kate wore when she and her fiancé announced their engagement on TV. You know, the gorgeous silky blue dress that, in basically minutes, sold out in stores?
Well, that dress is back and available to purchase for $175. Considering the original retailed for $535, it's a steal of a deal.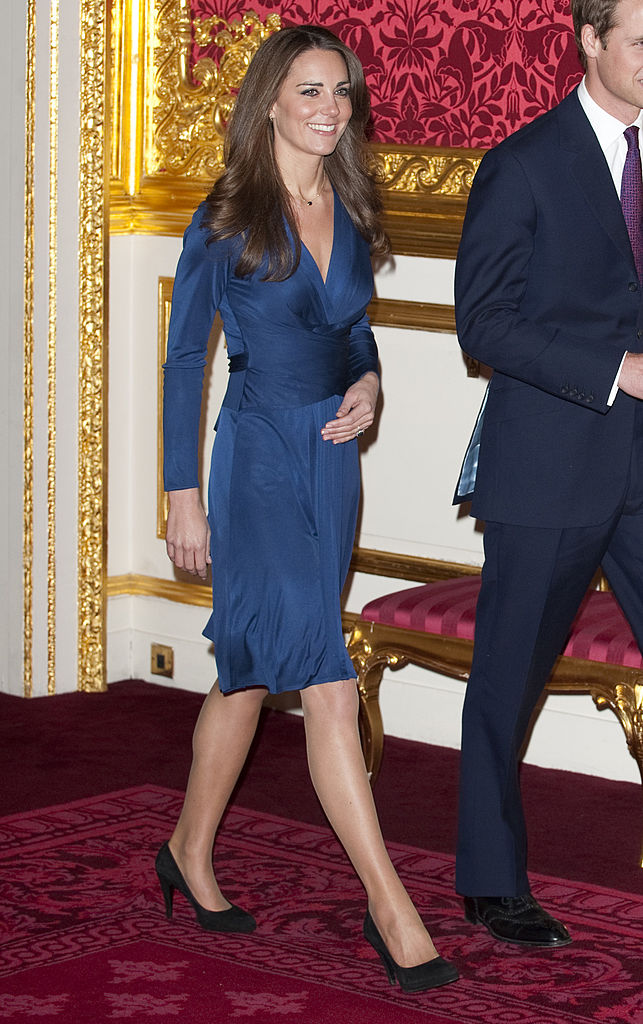 Daniella Helayel, the dress designer/founder and former creative director of Issa, has partnered up with the U.K. brand Monsoon to feature 13 of her stunning wrap-style dresses in a capsule collection — including the Gisele, which is very similar to Kate's Issa silk-jersey version.
It's not the exact same dress, but it's by the same designer, and it looks strikingly similar to the original.
And that makes it A-OK in our book.
Helayel described the dress as having a "wide appeal to every woman." Adding, "I like to empower women so they can get on with their lives knowing they look fantastic!"
We can definitely get behind knowing we look fantastic, as well as knowing we own a dress that looks identical to Kate's engagement dress. It's basically as close as we'll get to being royalty, and that's totally fine.