Let's all take a moment to remember Kate Middleton's royal blue engagement dress that sold out in minutes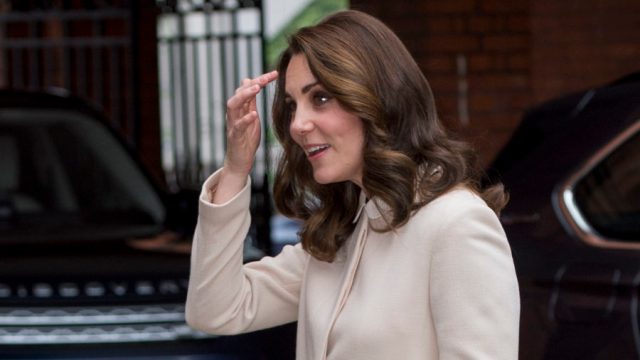 Since we're officially declaring today a day of all things royal weddings (because Prince Harry and Meghan Markle are officially engaged, ya'll!), it's only fair to pay homage to Kate Middleton's engagement dress. You'll likely remember it as that iconic silky royal blue dress she wore for her first public appearance after announcing her engagement to Prince William back in 2010.
Middleton's blue dress was merely the first of many gorgeous fashion moments in the years to come, but we'll always remember the way it complemented her blue sapphire engagement ring, which was previously owned by Prince William's late mother, Princess Diana.
In London on November 16th, 2010 for their first official photo call as a newly engaged couple, Middleton appeared in a blue long-sleeved Issa wrap dress with black pumps, which retailed for $535 and became unavailable pretty much instantly. Daniella Helayel, the designer of the dress and founder/former creative director of Issa, revealed that it sold out within minutes. The phenomenon ultimately gained a title of its own: The Kate Effect…really!
Remember this stunning look? We are still swooning!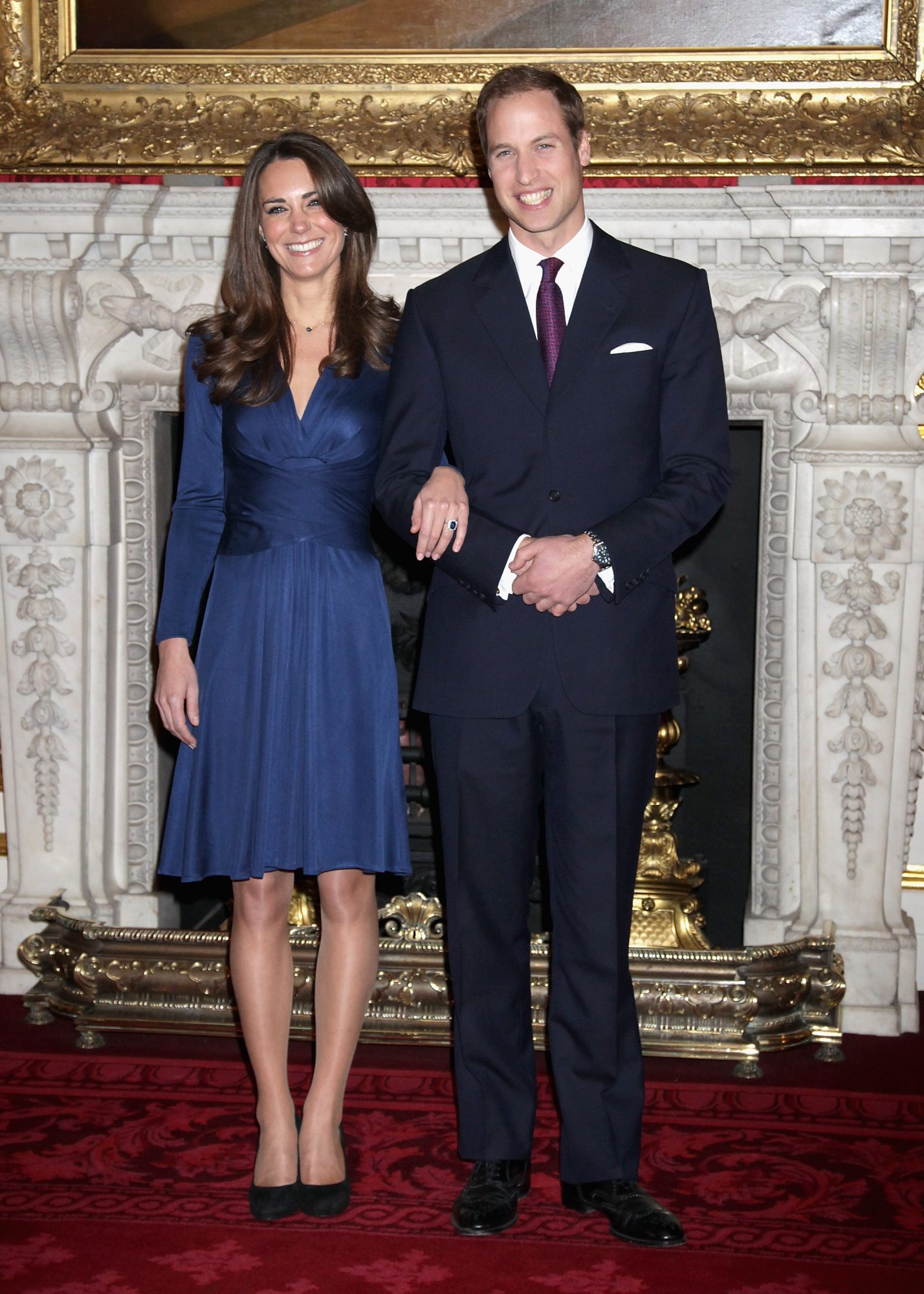 The dress made headlines again last year when Helayel released a capsule collection of wrap-style dresses, featuring one that looked just like the royal blue engagement dress. The limited-edition Gisele dress retailed for a cool $175, but has since sold out (and we're not at all surprised).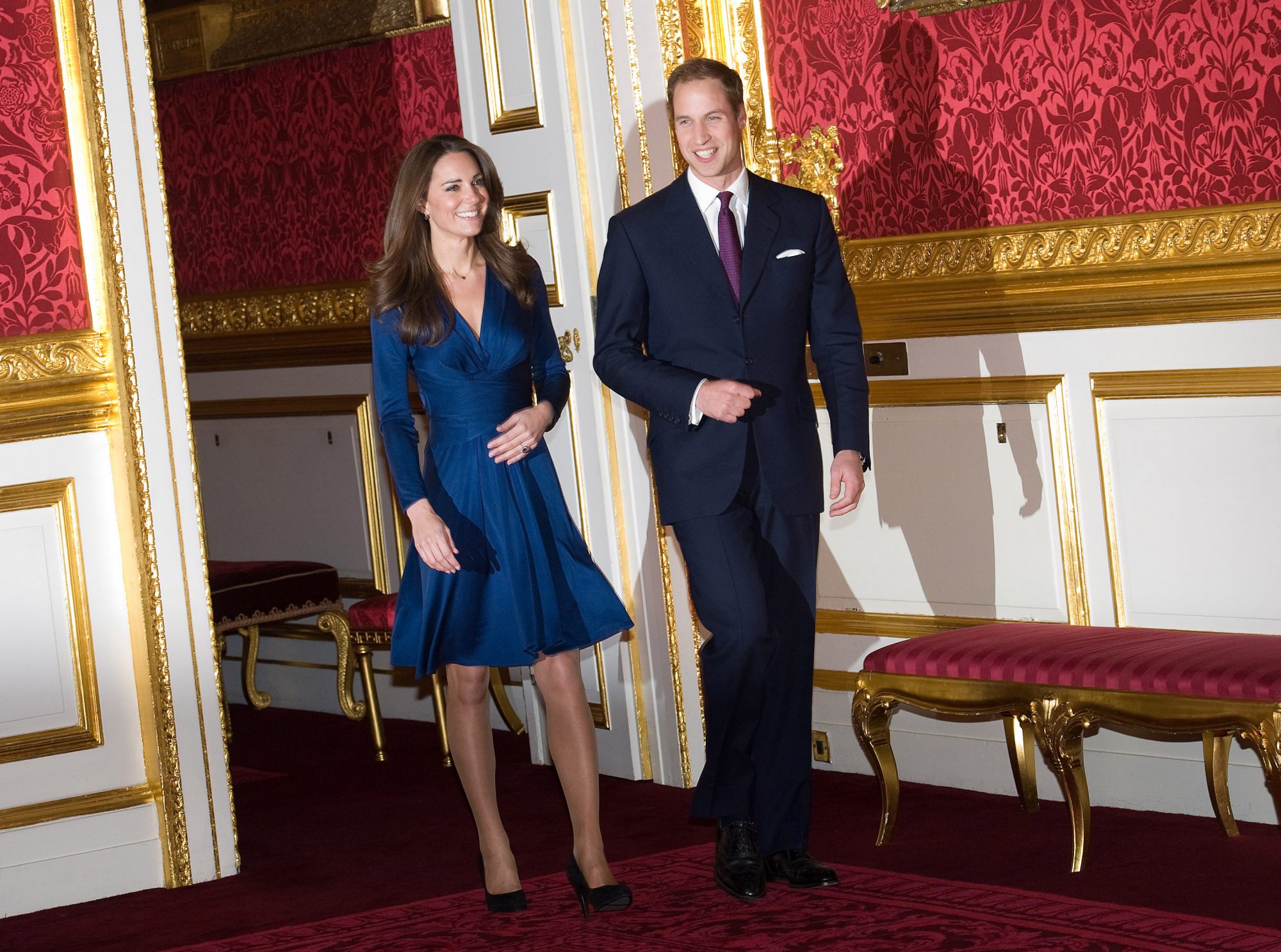 Of course, fast forward seven years, and now the couple is expecting their third child and also celebrating the addition of Markle to their royal brood. But we'll always remember Middleton's striking blue dress and the fashion frenzy that ensued. #FLAWLESS