If you look at pics of Kate Middleton, you'll realize she wears this one accessory with EVERYTHING
If you're looking for a style icon who's elegant yet effortless, and classy yet casual, look no further than Kate Middleton. Every time the Duchess of Cambridge is out and about, she unsurprisingly looks like a fashion icon. Yet, it doesn't seem like she's trying too hard to be our clothing inspiration – especially when you take a look at her repeat-earrings (which are Annoushka pearls combined with hoops from Kiki McDonough).
Thanks to PopSugar, we caught on to the fact that since 2012, Kate has been IN LOVE with this one pair of earrings: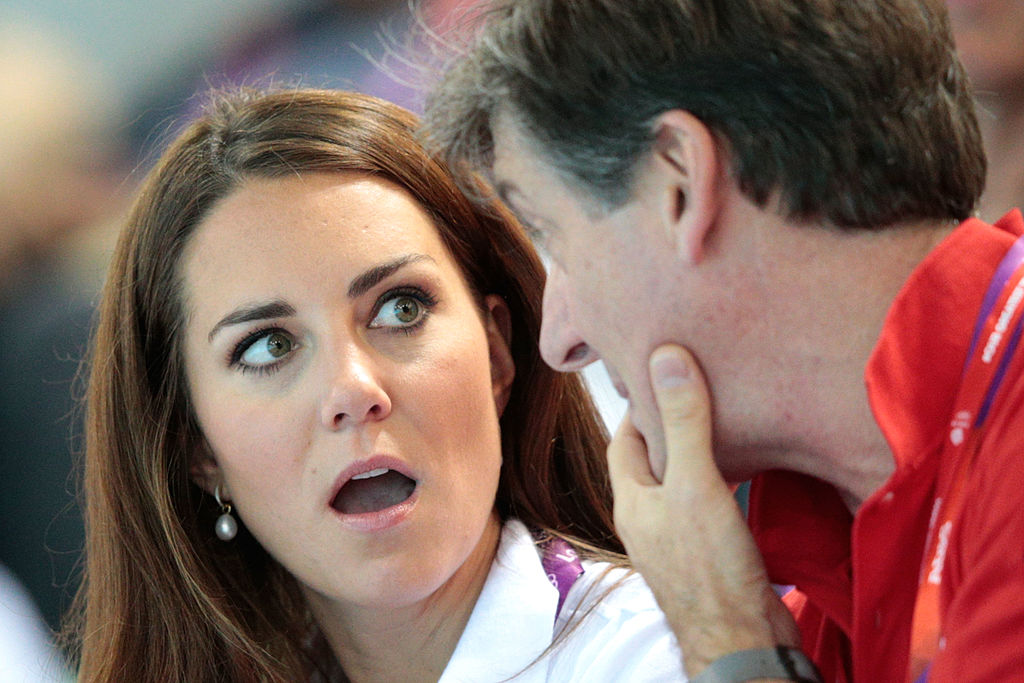 Then again, who wouldn't be?! They clearly go with everything. In the above photo, Kate is at the Olympics watching synchronized swimming.
And here the earrings are again in 2013, at a wedding: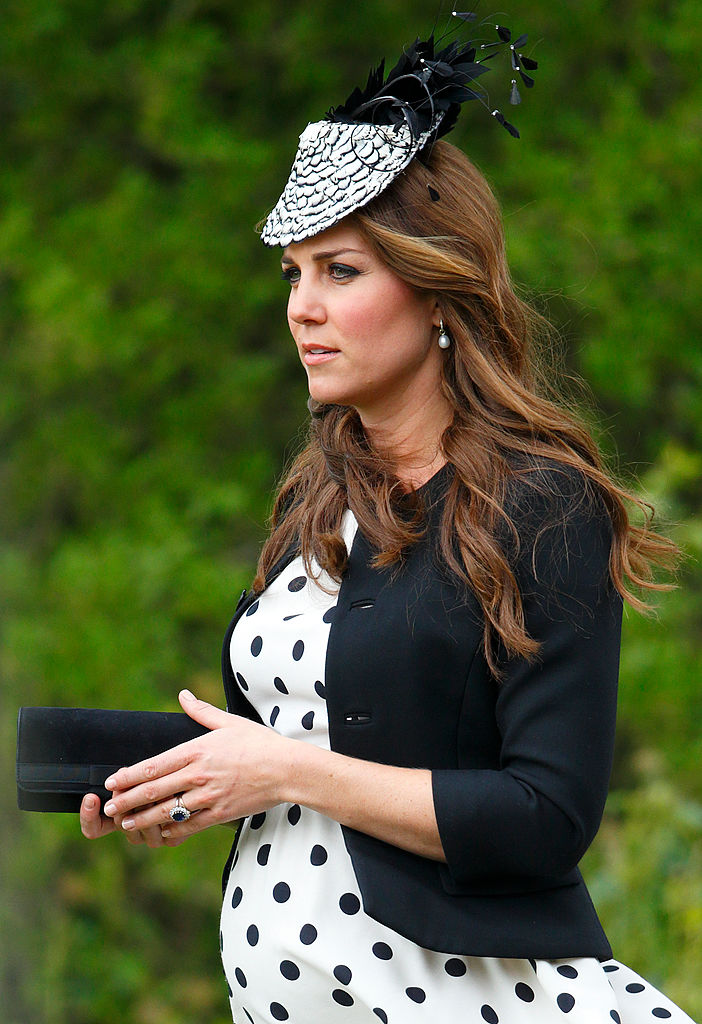 In addition to going with an athletic ensemble, the pearl earrings also look flawless when paired with a formal maternity outfit.
In 2014, at a youth community center: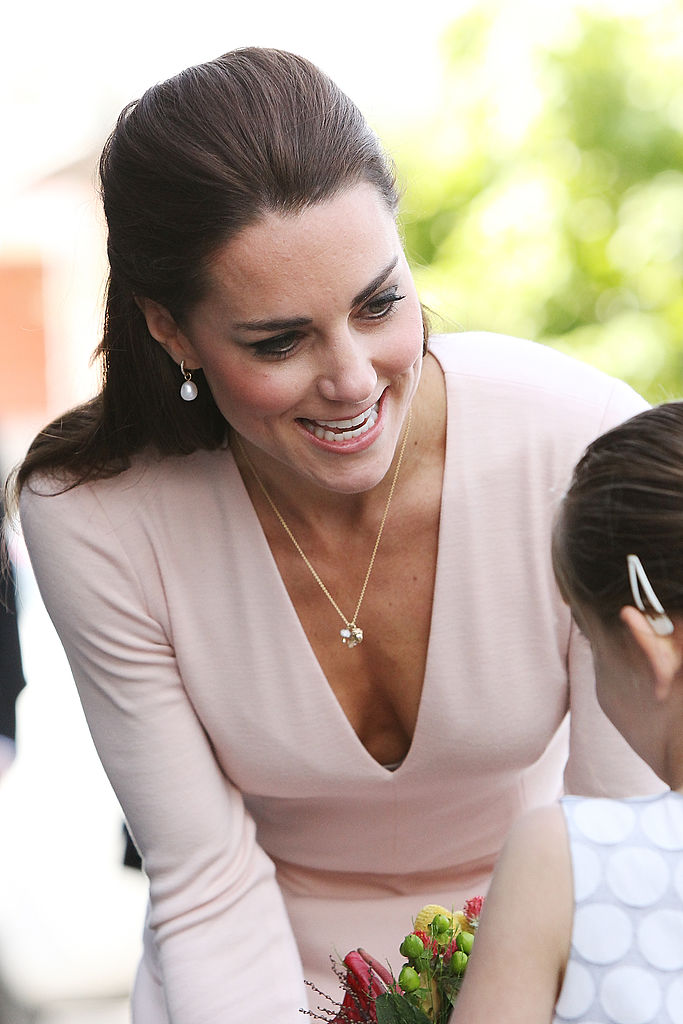 Kate looks so chic in her pale pink dress. As for the earrings, they only add to the effect.
In 2015, while attending America's Cup World Series: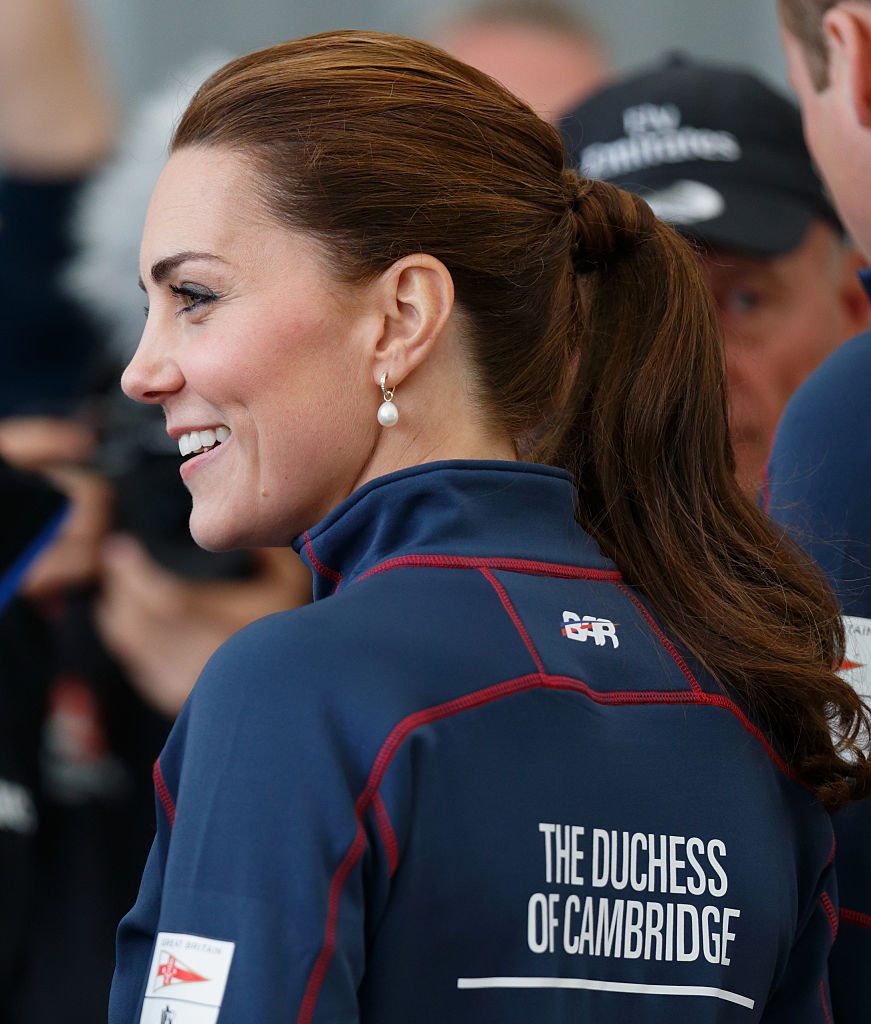 First and foremost, Kate is wearing an athletic jacket with her title on the back. (Where can we get one of these?!) And secondly, there are those earrings again – adding a touch of sophistication to Middleton's casual look.
This year, the earrings made another appearance while Kate was visiting the kids behind Real Truth video blog: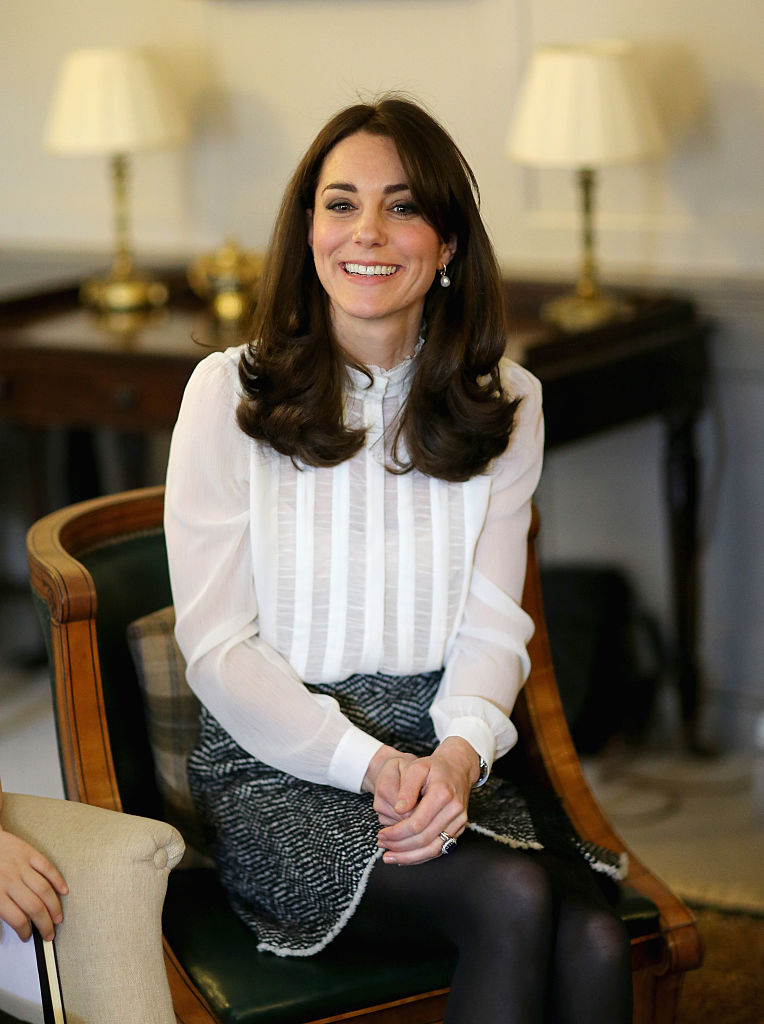 This whole entire outfit is perfectly preppy. Kate looks like a fashionable librarian – especially with those pearly jewels in her ears.
Now, where can we get our hands on some droopy pearl earrings?