Kate Middleton debuted her baby bump
Let the royal maternity fashion watch begin: Kate Middleton debuted her baby bump on Tuesday in a gorgeous lace dress during her first public appearance since announcing her pregnancy in late August. The duchess attended a reception at Buckingham Palace in honor of World Mental Health Day with her husband and Prince Harry, where they met with mental health workers for the Heads Together campaign.
Kate's baby bump is admittedly tiny, but it's definitely there if you look closely.
Wearing a light blue Temperley London dress with ruffled sleeves and a pair of her signature pumps, Kate met with workers and was even caught on camera laughing with Prince William. She looked great, especially since an aide to the Royal Family said that Middleton is still suffering from hyperemesis gravidarum, a severe form of morning sickness. It's so serious that some of the guests noted that they didn't expect to see her at the event. Dr. Nicola Byrom, from the charity Student Minds, told the Daily Mail, "She's amazing. What a fighter that she's here."
The aide told reporters that her condition was "improving" and that she was "delighted" to be in attendance.
And as always, she looked ah-mazing.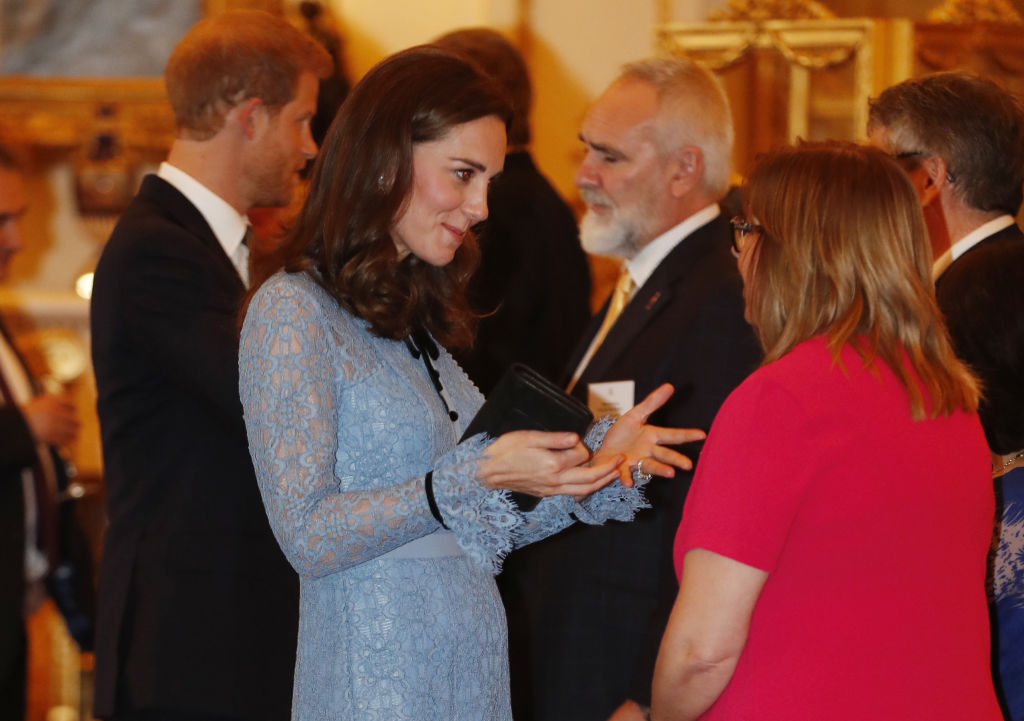 Here she is with hubby William.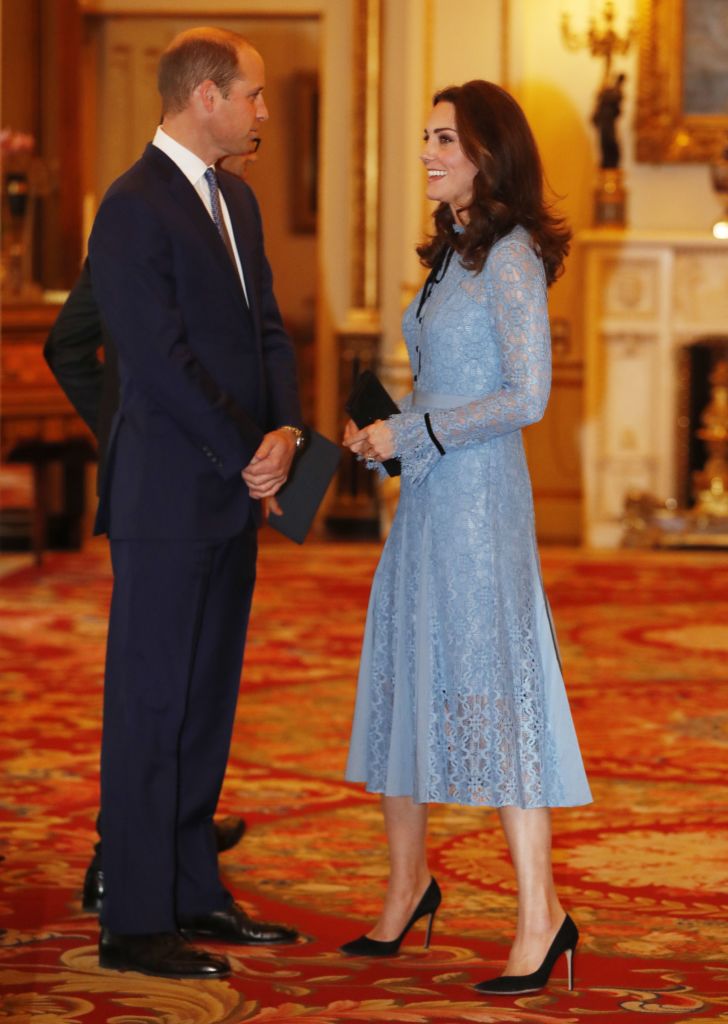 You have to hand it to her — it is not easy to look this elegant and cheerful when you're severely nauseous. Morning sickness is no joke.During her pregnancy with Charlotte, she was briefly hospitalized for it (you can become super dehydrated) and she also had to sit out little George's first day of school this year.
Remember those adorable pictures of Prince William walking George into school last month? According to Us Weekly, Kate watched the whole thing from home. A source close to the family said, at the time, she "was desperately sad that she couldn't make it but she is on firm bed rest now until she feels better."
Luckily, she felt well enough to make it out this week. Let's hope we get to see her — and her gorgeous maternity ensembles — again soon.