Kate Middleton is channeling major Jackie O. vibes with her latest look
The royal family has had a busy weekend attending events commemorating the 100th anniversary of the Battle of the Somme in Northern France. As always, the Duchess of Cambridge has been a perfect picture of composed elegance. Granted, it doesn't hurt that she's flanked on either side by two handsome princes. But honestly, we couldn't help noticing that Princess Kate was rocking an especially gorgeous, classic vibe.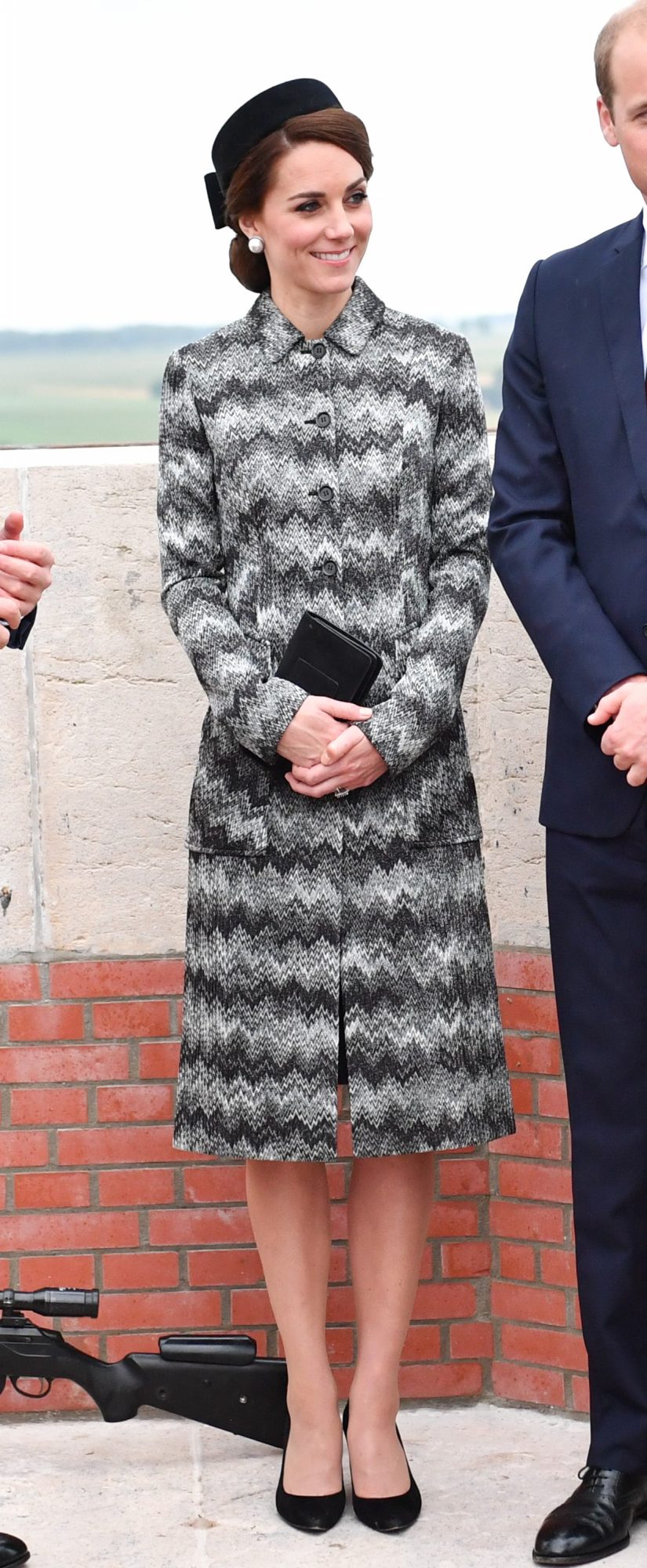 The duchess wore a little black dress topped with a zigzag patterned Missoni coat that we're crushing on in a major way. But it's her pillbox hat and button pearl earrings that are giving us a serious Jackie O. flashback.
Fashion icon Jacqueline Kennedy Onassis put the pillbox hat on the map when she wore one to her husband John F. Kennedy's presidential inauguration in 1961. Afterward, she wore them so often that it became her signature look. She also had a fondness for pearls.
Kate Middleton pulls off this graceful, vintage look with absolute perfection. (You know, being a princess and all.) We think she looks amazing. Something tells us Jackie O. would agree.