Kate Middleton's beauty evolution, from her college days to the royal throne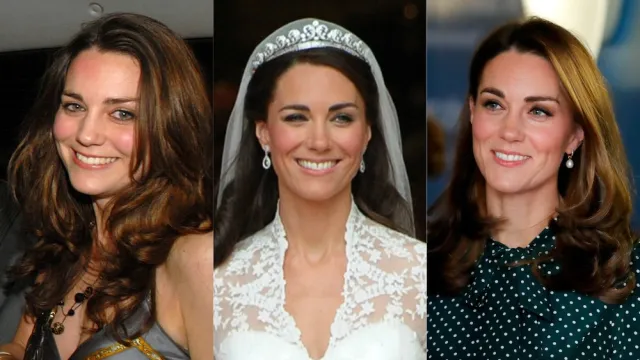 Before we knew her as Catherine, Duchess of Cambridge, Kate Middleton was an art history student at St. Andrews, where she met Prince William. Of course, the rest is history. Young Kate Middleton loved to have a good time with her friends, always maintaining a carefree, effortless beauty look. As the saying goes, if it ain't broke don't fix it, and the duchess knows that minimal, natural beauty goes a long way.
Luckily, this worked well for her in her new role—royal rules enforce a strict code against cosmetics like colored nail polish. This is also why you'll never see Kate with a bold red lip (though we're sure it'd look great on her).
Still, the duchess is allowed to occasionally glam it up, sometimes with a more dramatic eye, but more often with her hair and epic hats. We took a look at her evolution from her days at St. Andrews to showing us a more glamorous side for the Royal Wedding, plus countless events around England.
June 2005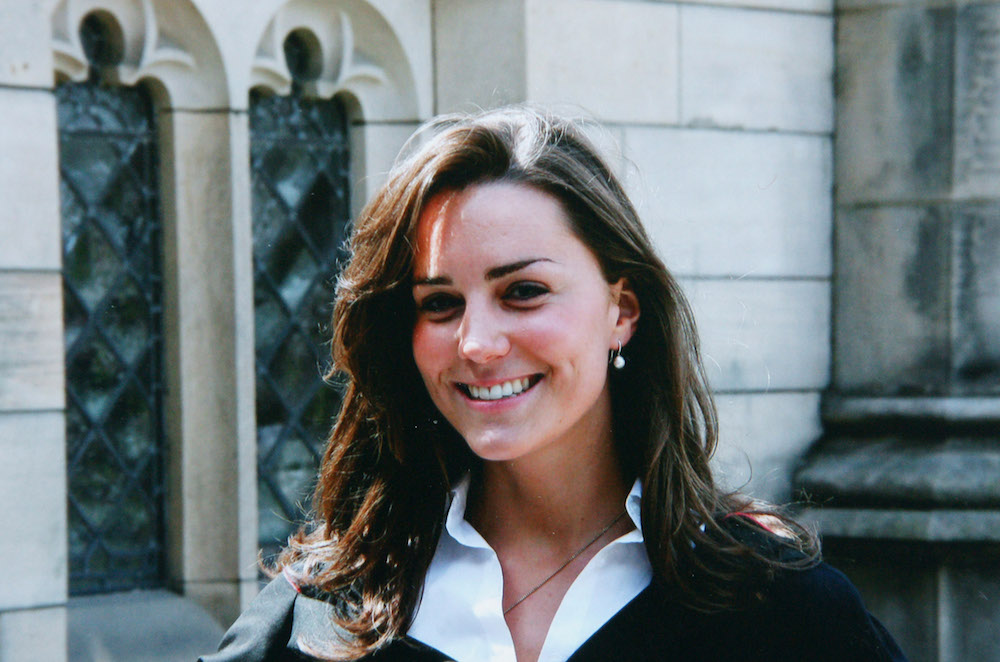 College grad Middleton opts for minimal makeup, a bright smile and side-swept bangs.
March 2007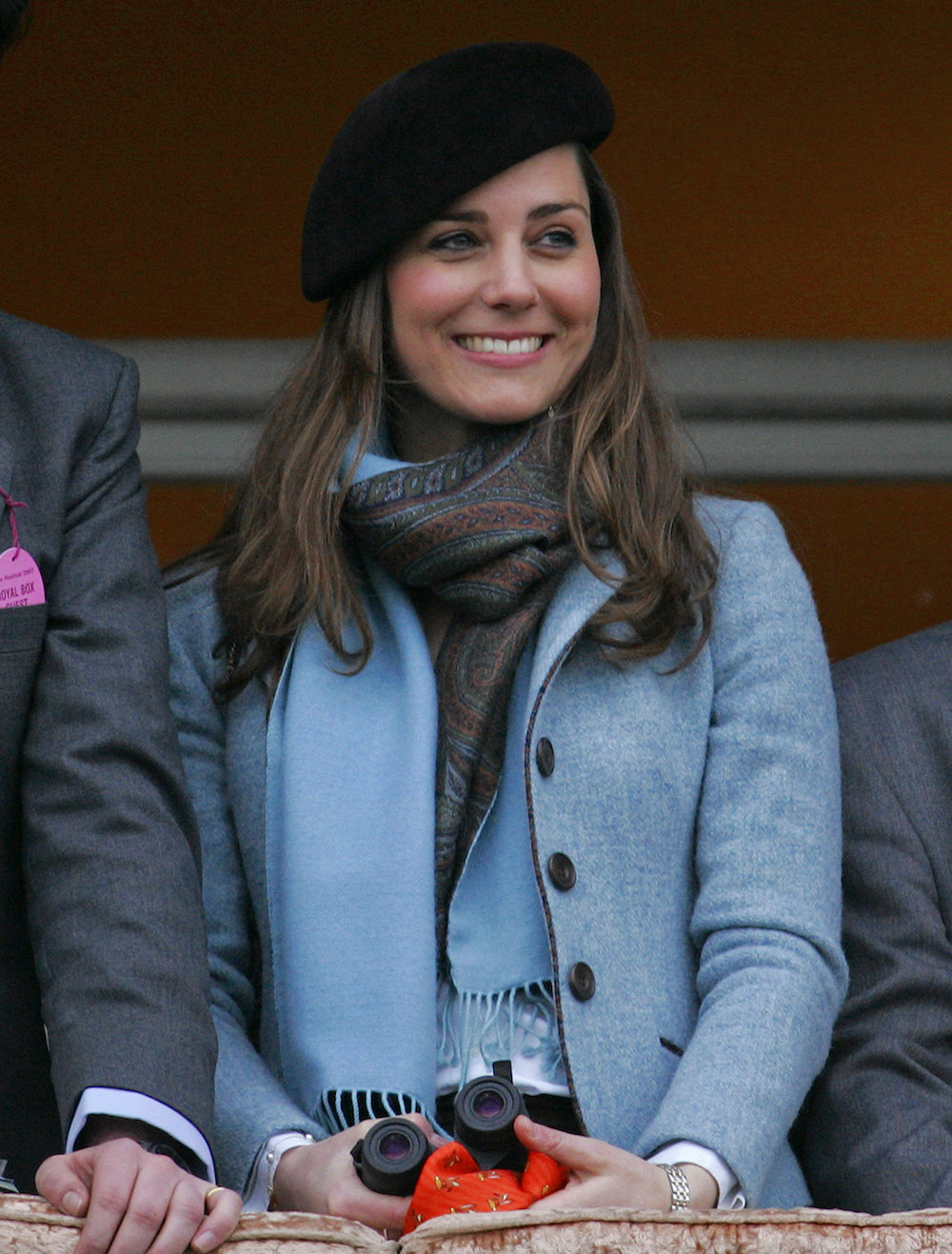 Kate is all smiles while visiting the Cheltenham Horse Racing Festival, where she sports a sleek beauty look to match her evolving style.
July 2008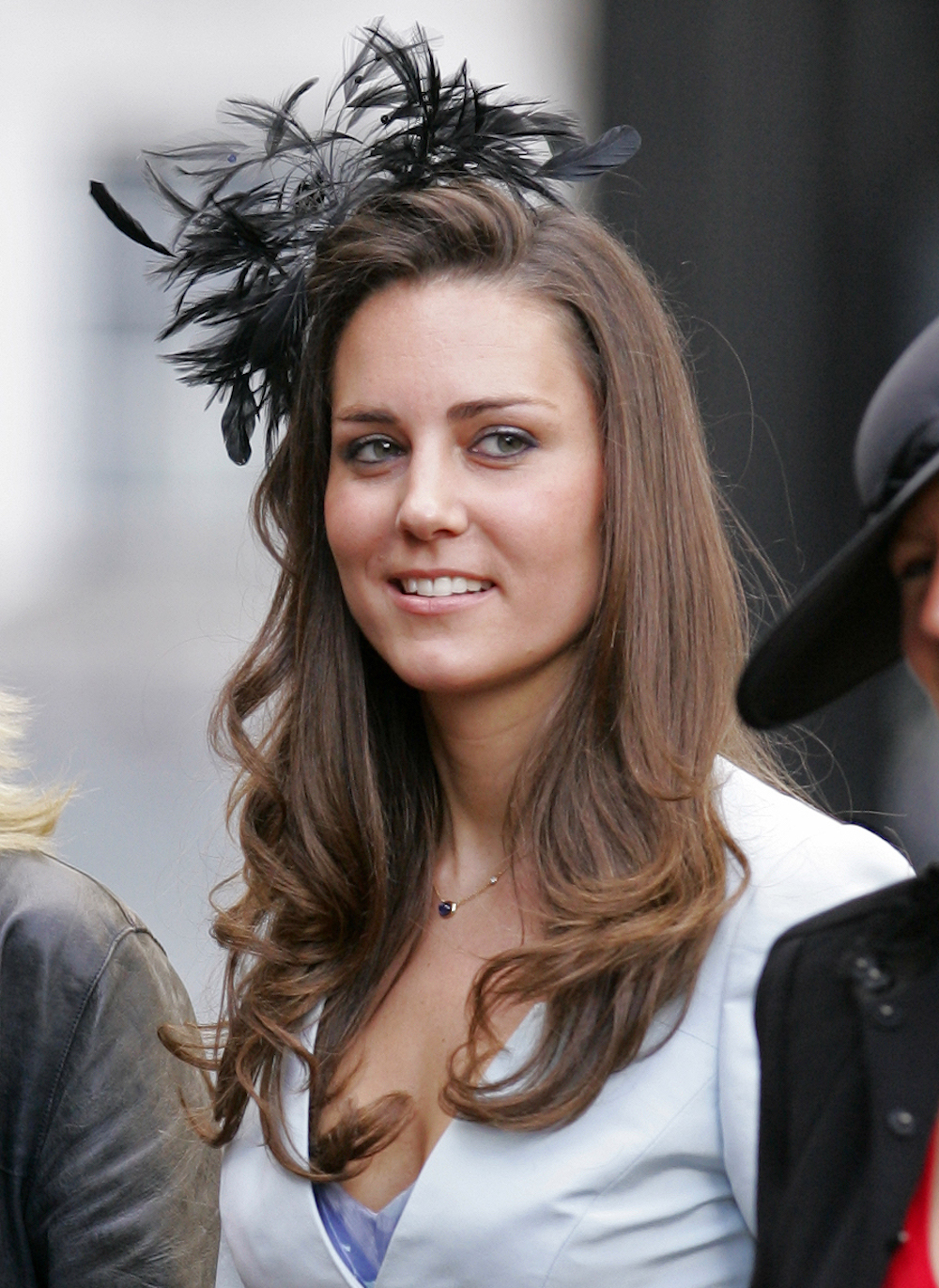 Even before the Royal Wedding, her look gets closer and closer to royalty. Here, she's wearing a fascinator while attending the wedding of Lady Rose Windsor and George Gilman in London.
November 2010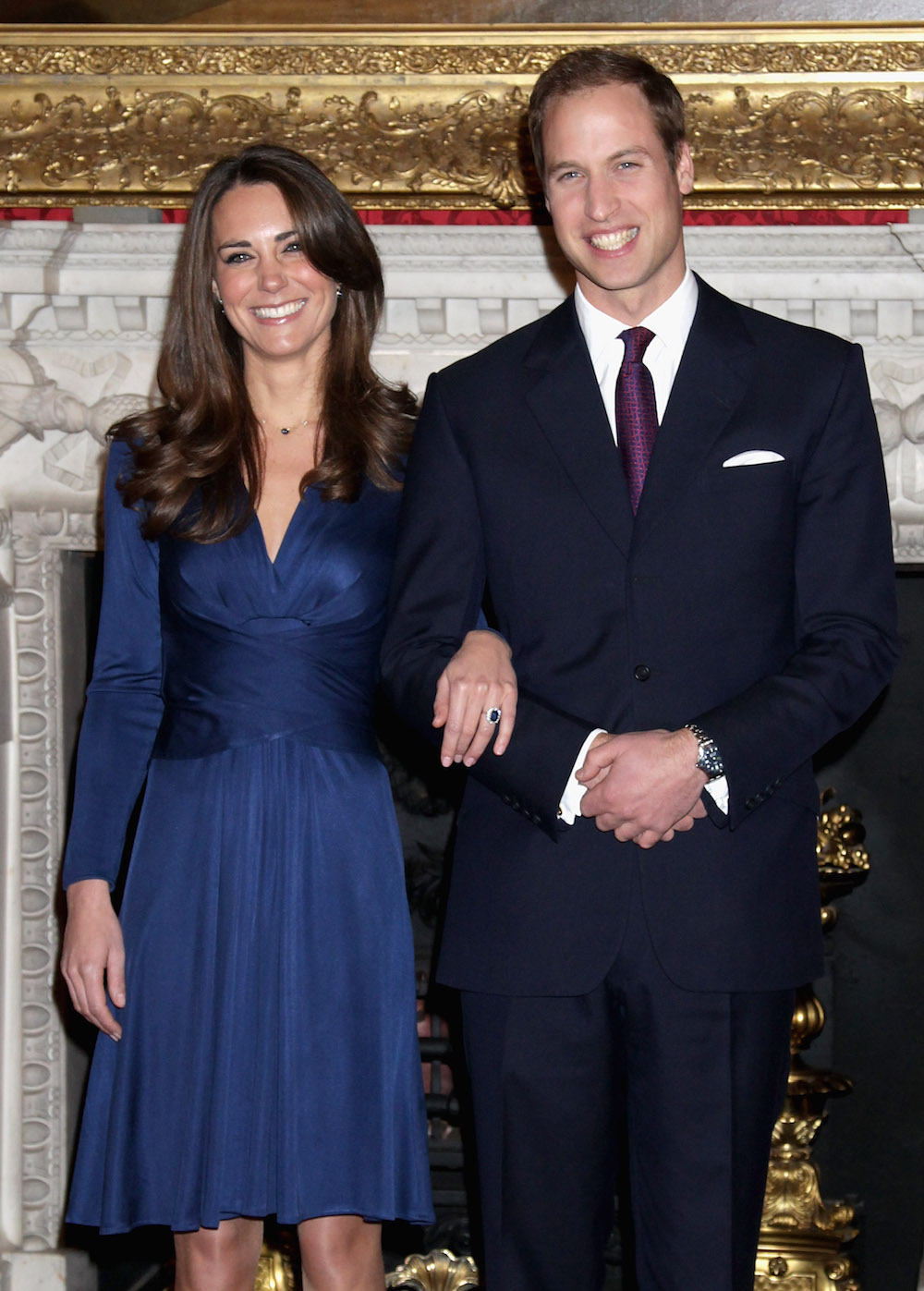 Glowing from head to toe on the day of her engagement to Prince William, Middleton sports silky hair and simple makeup.
December 2010
The newly engaged couple attend a charity event where Middleton shines with perfectly lined eyes and a touch of highlighter to make those cheekbones pop.
February 2011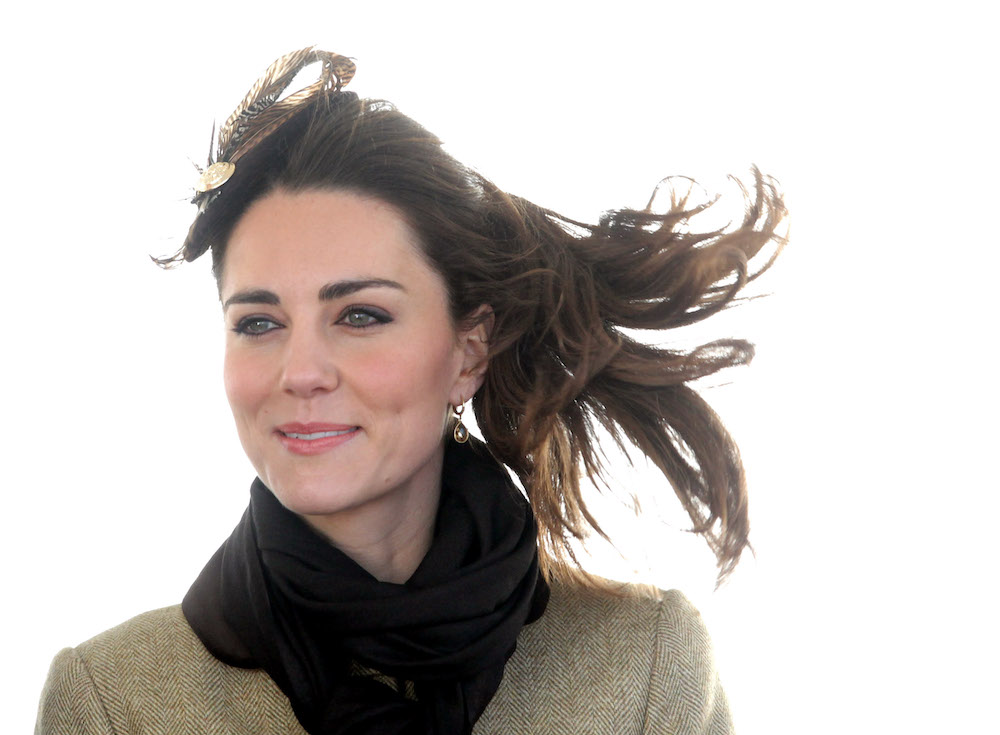 A little wind isn't gonna stop this beauty. During an event, Middleton pairs her hat with a hip ponytail and soft, glowy eyes.
February 2011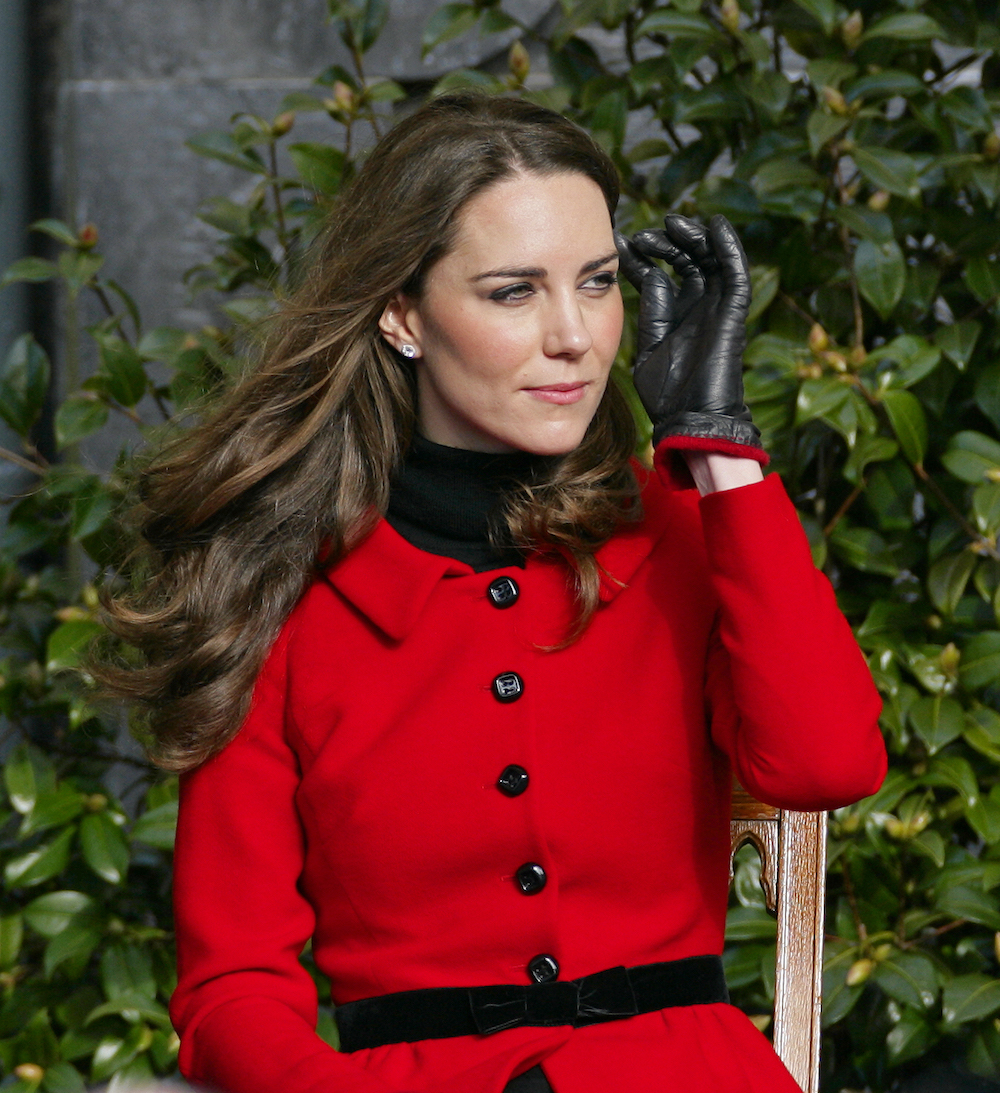 Back where it all began! While on a visit to St. Andrews, Middleton strolls around her alma mater with Prince William, looking effortless as ever.
April 2011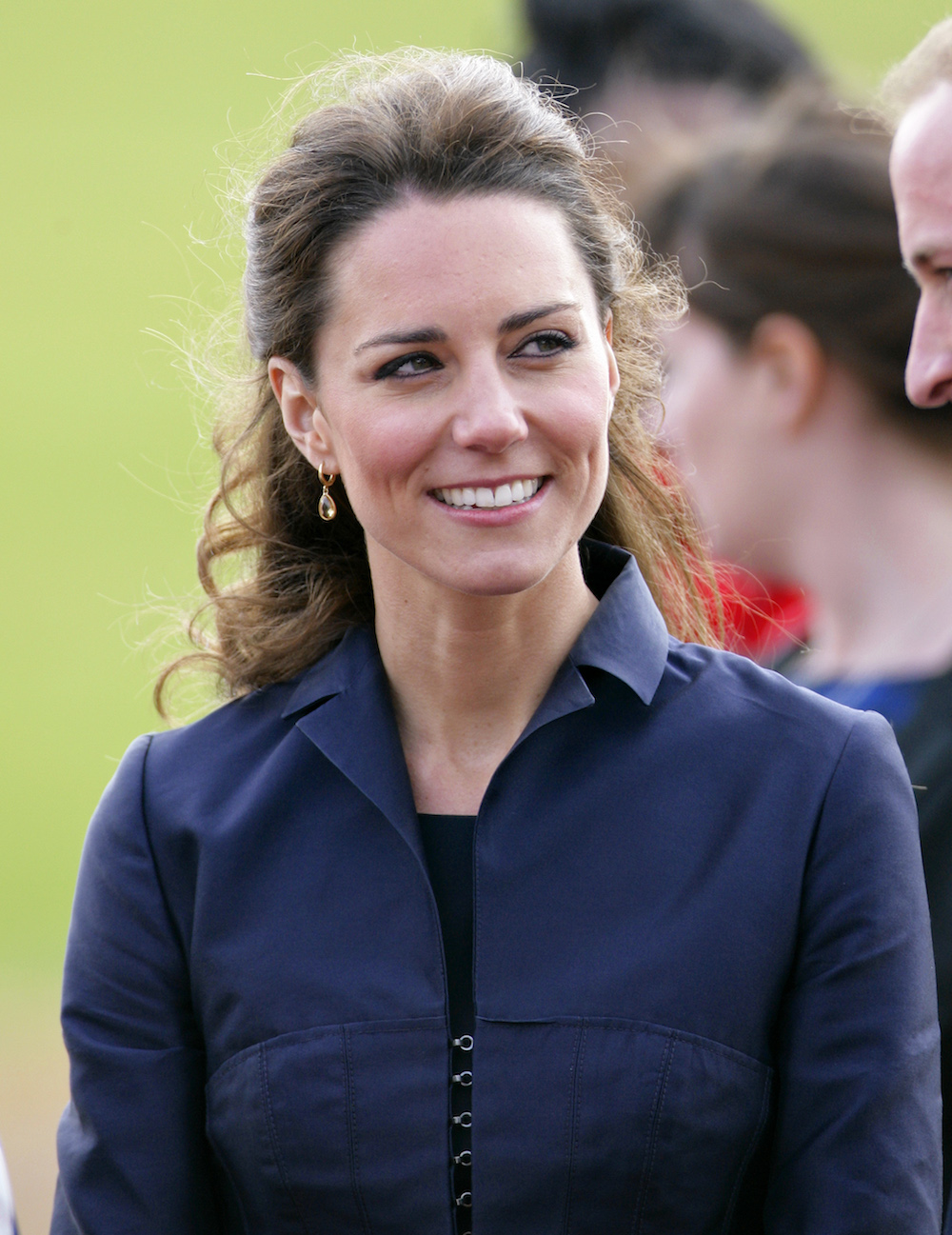 It's Royal Wedding month! Hair pushed back and letting her dimples take center stage, Middleton greets people at Wilton County Park.
April 2011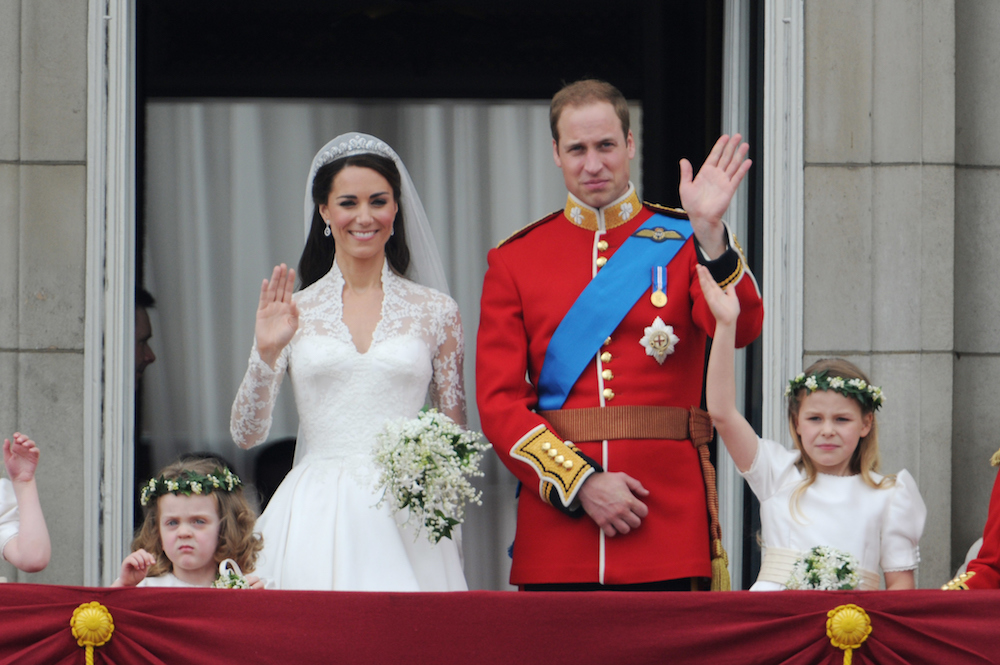 The big day has arrived! Kate stuns with a look truly suited for royalty while tying the knot with Prince William. Breaking from typical bridal tradition, Kate opted to do her own makeup for the event, creating a nice smokey eye, warm blush, and a pink lip. The lady knows what she likes!
June 2011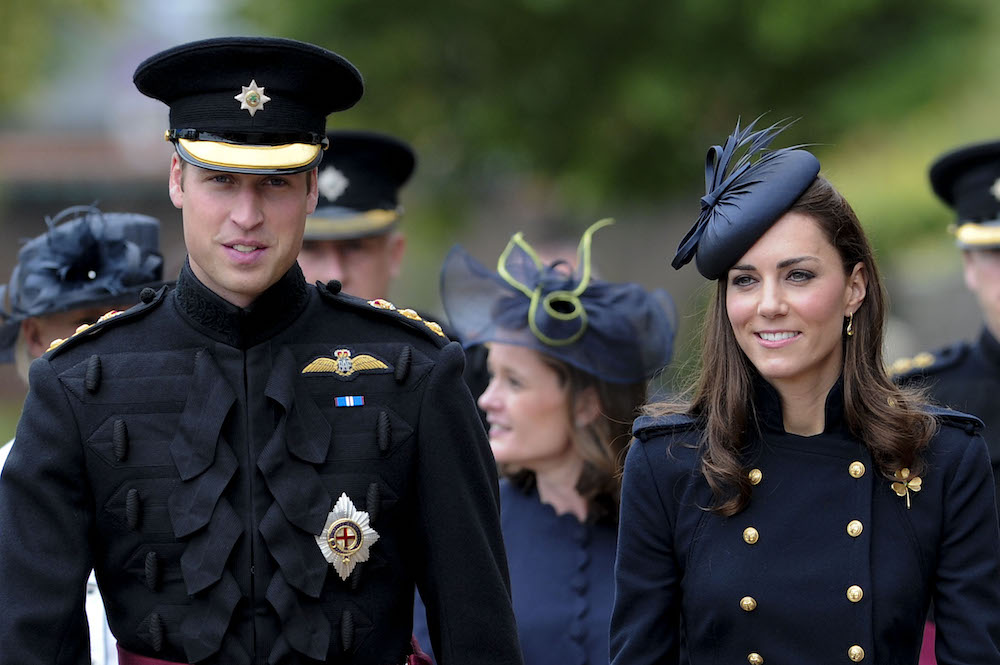 During a medal parade for the 1st Battalion Irish Guards Regiment, Middleton pairs a refined makeup look with her sleek ensemble.
July 2011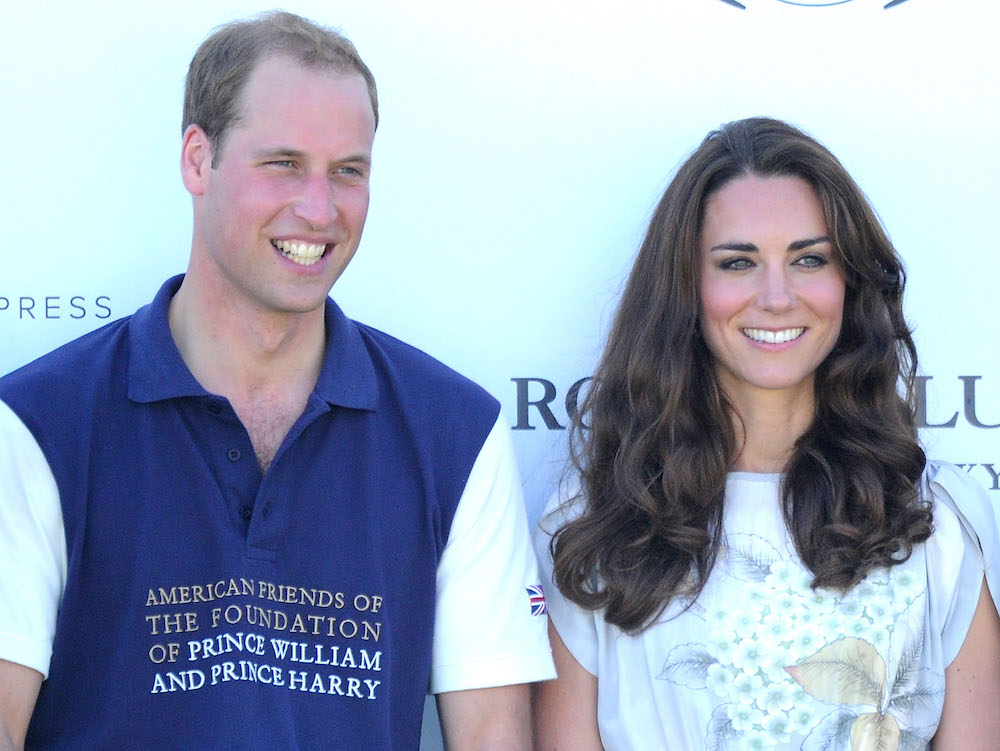 The Duchess opts for a more relaxed, boho look while visiting Santa Barbara with William.
December 2011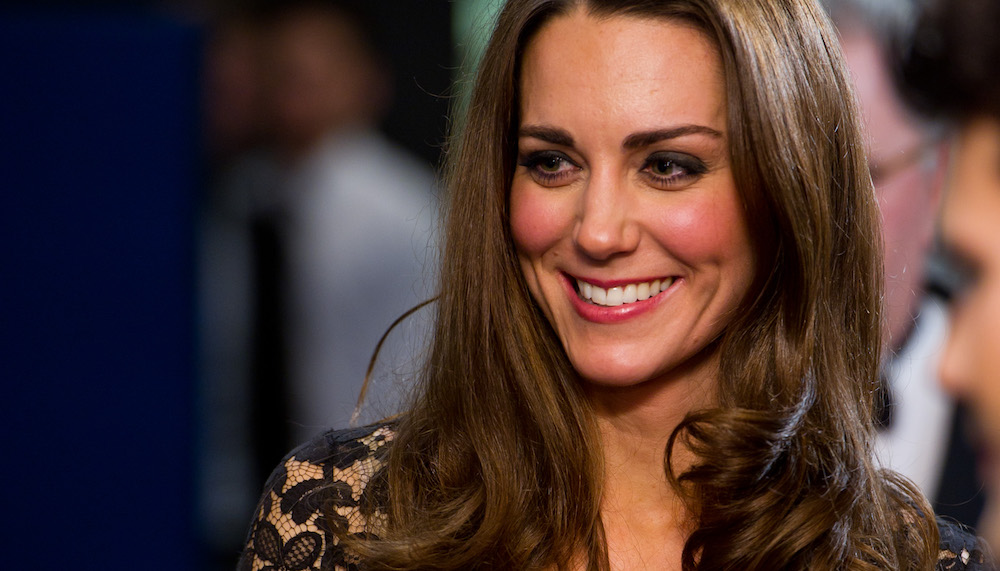 Delivering some va-va-voom vixen-level looks (even in the rain!) while at the War Horse premiere in London. Love the blush and pink lip.
July 2013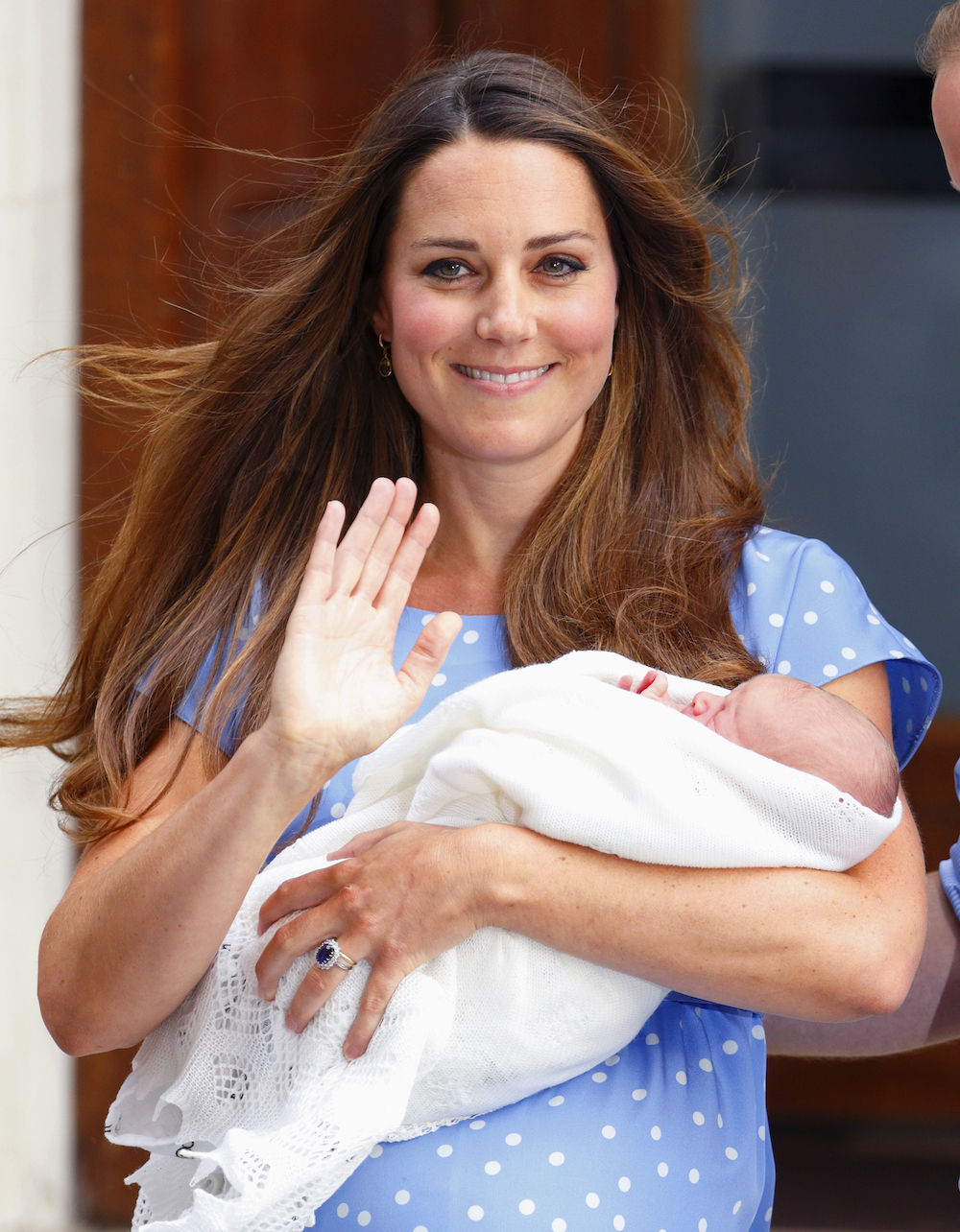 The new parents step out to bring Prince George home. Just one day after giving birth and Kate is already radiant.
April 2014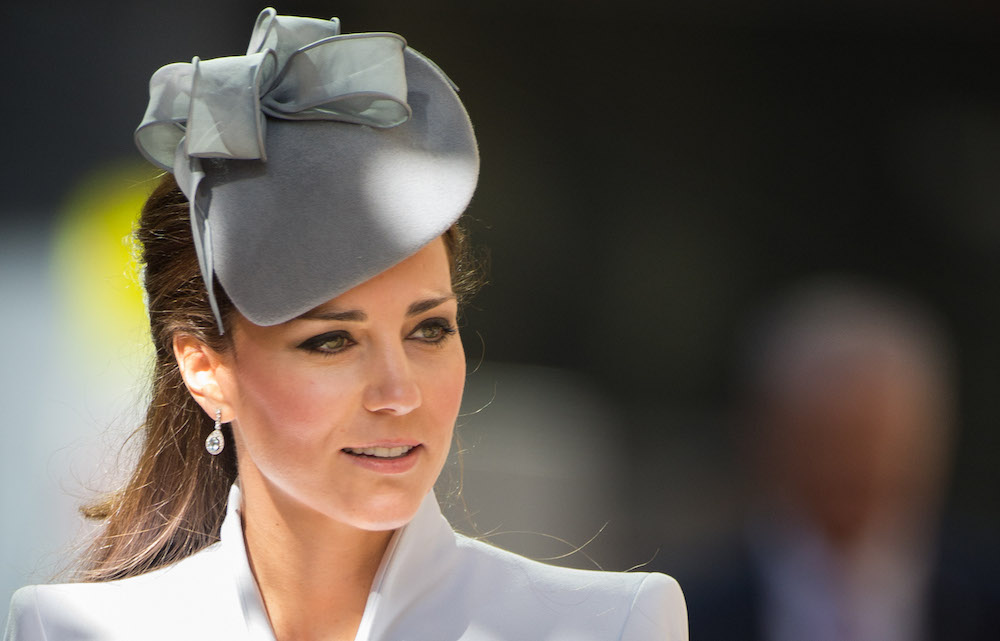 Here she is looking extra fierce with a smokey eye while on a trip to Australia.
December 2015
Rocking a fresh, layered haircut in an official family portrait including baby Princess Charlotte.
April 2016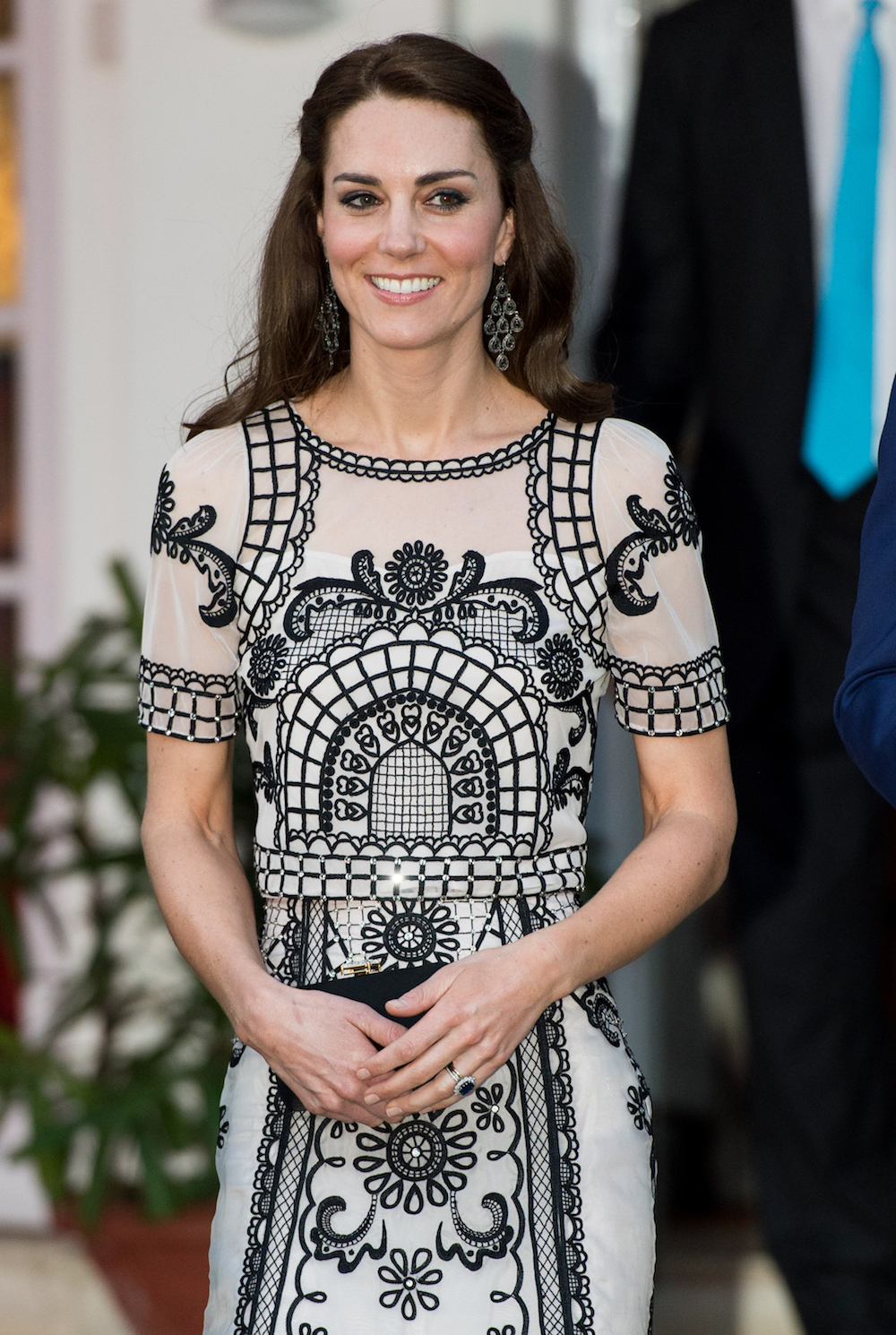 Prim and proper with a shorter chop to boot while on a visit to India.
February 2018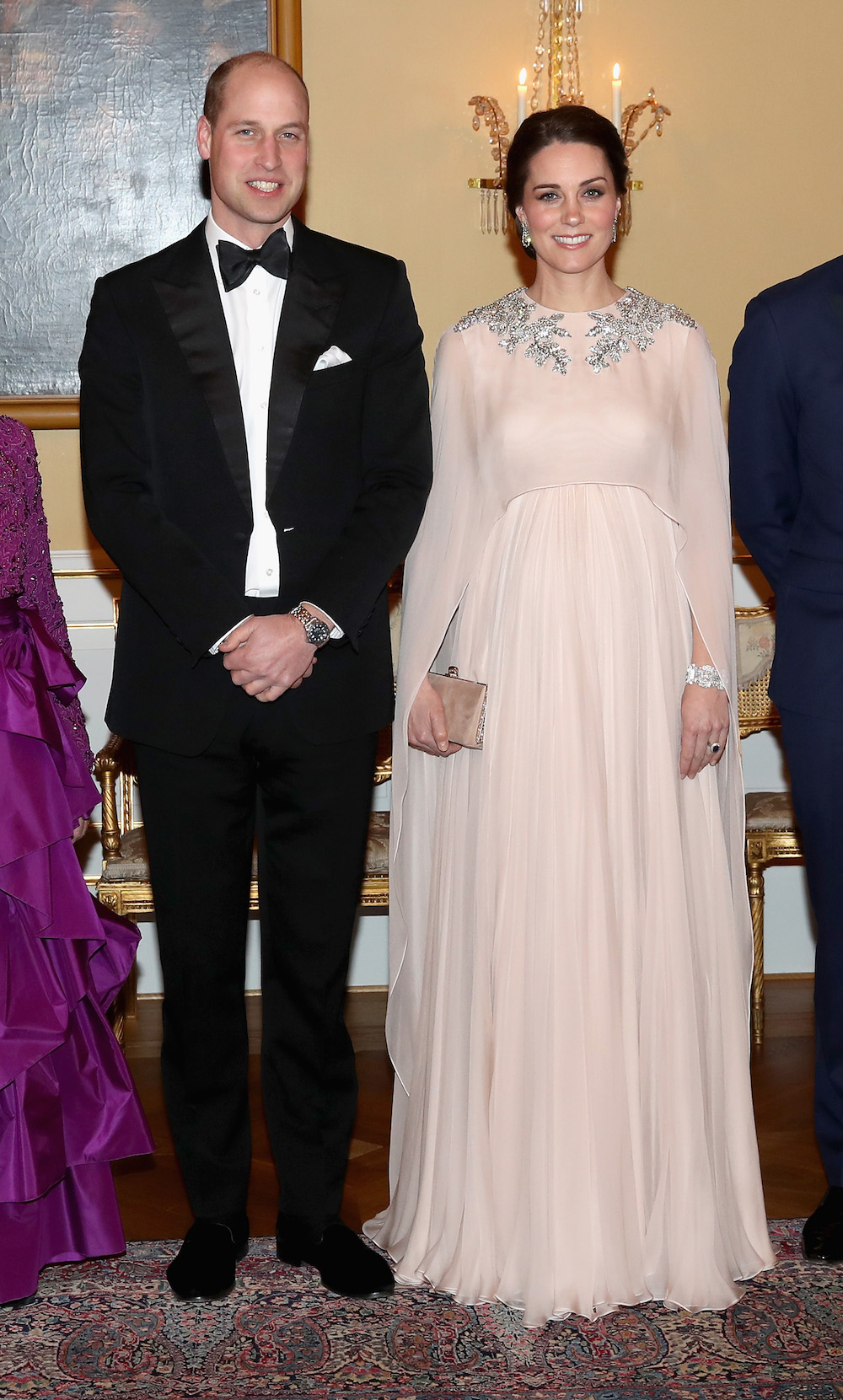 Pregnant with baby number three, Kate excels at winter chic while on a visit to Oslo, Norway. Her hair is in a rare, pulled-back style, and it looks stunning.
July 2018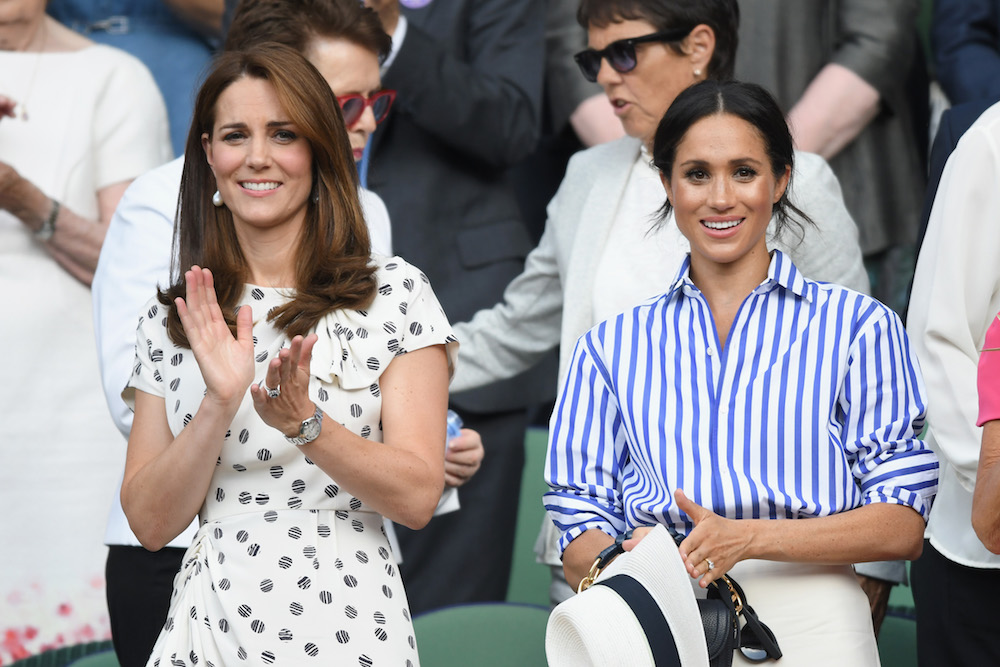 New sisters-in-law Kate and Meghan watch a tennis match while at Wimbledon, with relaxed and classic looks.
December 2018
Gang's all here! This time with Prince Louis to round out the squad. Kate looks glowing and healthy with a natural flushed look.