Kate Middleton and the royal family looked flawless getting off the plane for their Canadian tour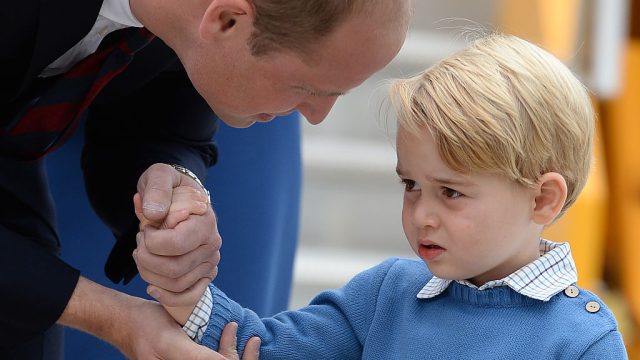 Some families go on vacation; royal families go on "tour."
Prince William, Princess Kate and their tiny prince and princess offspring George and Charlotte arrived in Canada on Saturday afternoon for their first tour as a family of four.
They rolled up in a station wagon touched down in a Royal Canadian Air Force jet, landing in Victoria, British Columbia. We can only imagine the hilarious shenanigans that led to Charlotte clinging to a plane window, and this instantly-iconic pic. House of Windsor, (inter)National Lampoons Canadian Vacation.
For the initial descent, Kate wore a royal blue Jenny Packham suit (adorned with Queen Elizabeth II's diamond maple leaf brooch) with a matching 1940s Film Noir-chic hat. Who knows what mischief this princess plans to stir up in the Commonwealth.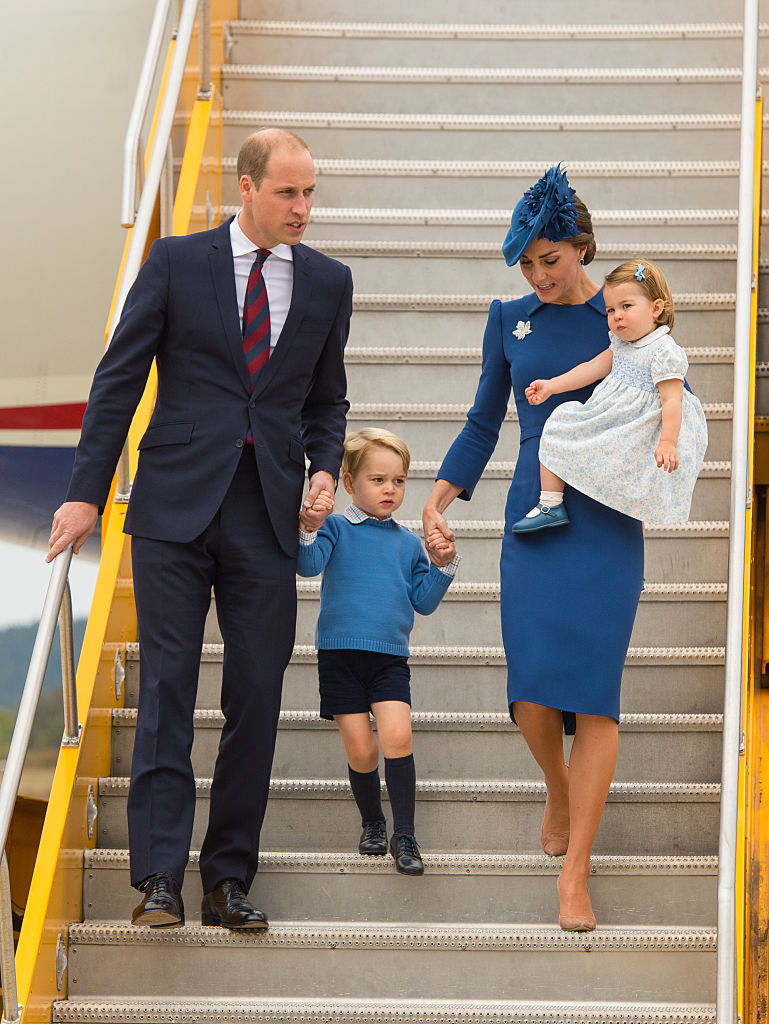 Canadian Prime Minister Justin Trudeau and his wife Sophie Trudeau were there to greet the family. Sophie wore a purple pencil-suit coincidentally similar to Kate's.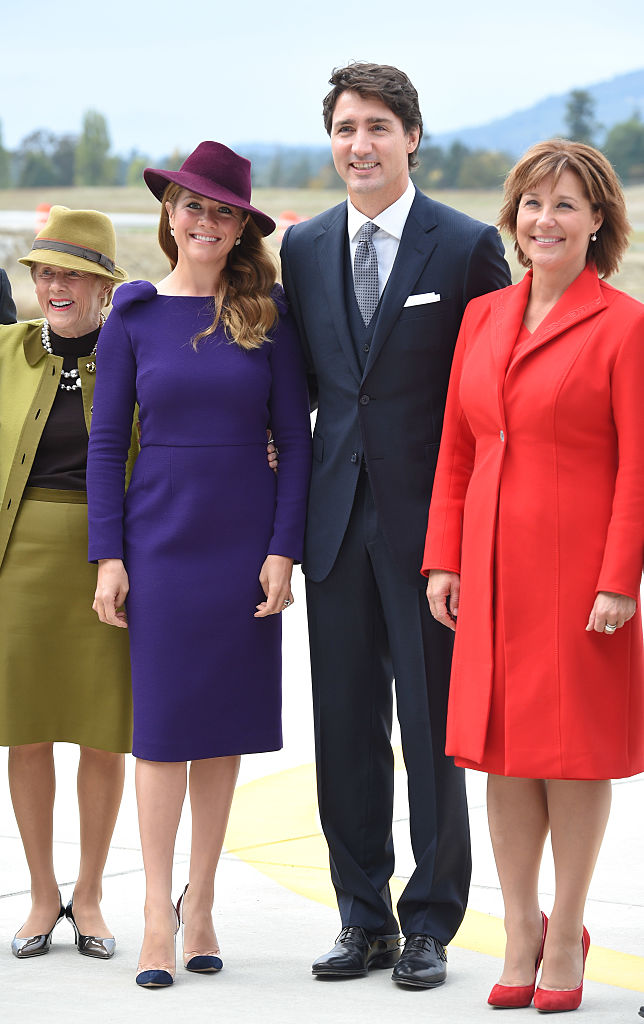 Also on-hand were Governor General of Canada David Johnston and his wife Susan Johnston, who appropriately chose a suit the very same color as the Wagon Queen Family Truckster.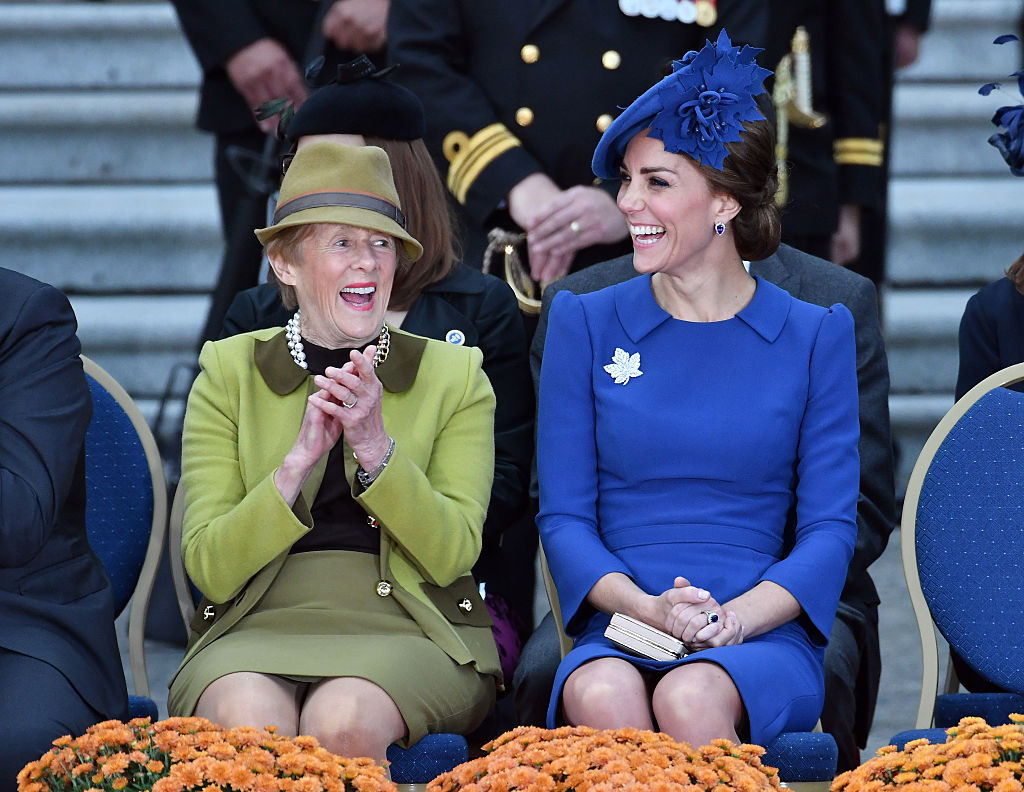 The royal parents have a jam-packed schedule for their Canada days, with more than 30 engagements. That means Kate had to pack 30-plus carefully chosen outfits for herself and her little tikes. Being a Griswold Duchess is serious business.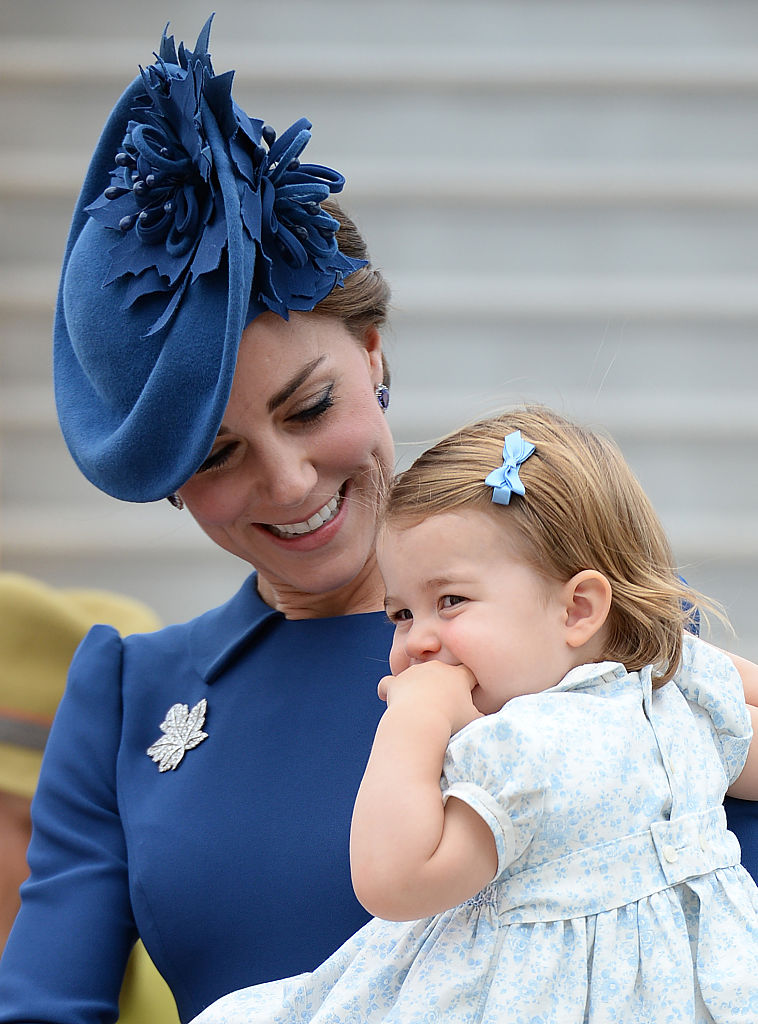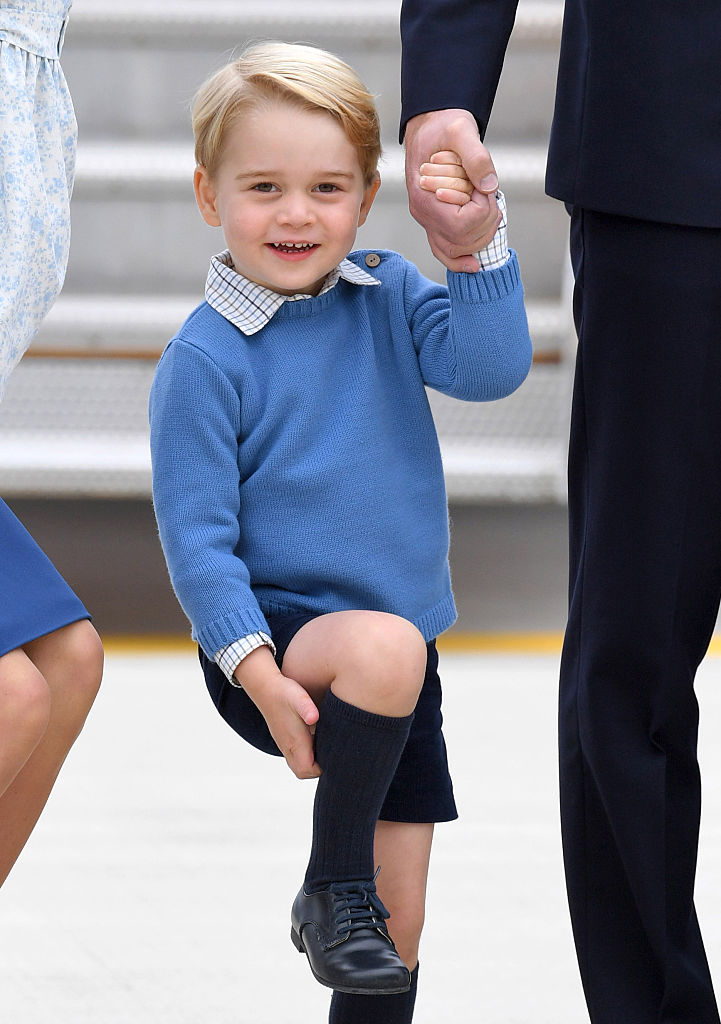 The visits will occur in a "hub and spoke" model. Don't know what that is? It's an operating plan with a center point (the royal family) and activity sprouting out from the center in a circular formation, like the petals of a beautiful flower.