Kate McKinnon revealed the "SNL" characters she most likes playing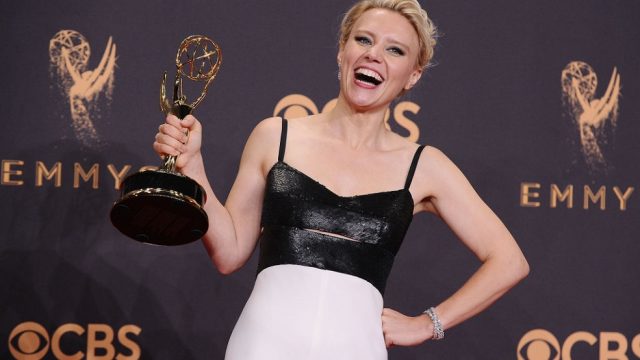 While we're excited about Saturday Night Live returning tomorrow night (and not just because Ryan Gosling is hosting the premiere), we're also looking forward to a new season full of incredible impressions by Kate McKinnon. McKinnon, who joined the sketch comedy show back in 2012 as a featured player (fully joining the cast the following year), is a master of impressions. She's been Justin Bieber, Ellen DeGeneres, and, of course, SNL's most recent Hillary Clinton.
When asked about the characters she's portrayed in an interview with Vanity Fair, McKinnon admitted that she really liked dabbling in politics — which could be why her Clinton character was so popular.
The reason why she loves playing politicians is pretty insightful.
"I love doing impressions of politicians because the task is always to imagine the private lives of these people whose job it is to project an image of staunch, unflinching leadership and grace," she said. "That's just not how human beings, in their heart of hearts, work."
https://www.youtube.com/watch?v=JvSiH1eAF3s?feature=oembed
McKinnon also admitted that while playing Clinton, she felt a deep connection to her. In trying to recreate her life with a comedic spin, we can imagine that she learned a lot about the politician along the way.
"In doing that for Hillary Clinton, who I admire so much, I started to feel very close to her, just trying to imagine her inner life," McKinnon noted.
But, it's not just Clinton that McKinnon has portrayed on the show. Don't forget that she's also dressed up as  Secretary of Education Betsy DeVos, Kellyanne Conway, and — in one of our favorite Weekend Update bits — Supreme Court Justice Ruth Bader Ginsburg.
We know she'll be adding a bunch of others onto that list in the future. No matter what role McKinnon takes on, she always shines.