One of our favorite SNL stars might play Elizabeth Holmes in a Hulu drama series, and so much yes to this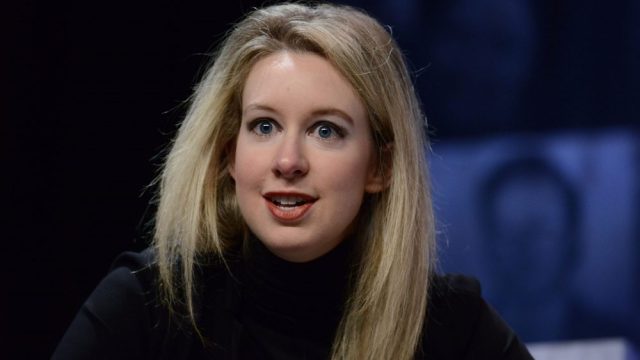 According to an April 10th Deadline report, SNL's Kate McKinnon is currently in the midst of closing a deal with Hulu to executive produce and star in a limited drama series about disgraced tech mogul Elizabeth Holmes.The series, called The Dropout, is based on an ABC News/ABC Radio podcast of the same name.
Holmes—for those who are unfamiliar with her stranger-than-fiction story—was once considered "the next Steve Jobs." She dropped out of Stanford to found a seemingly revolutionary blood-testing company in 2003 called Theranos. The company was eventually valued at over a billion dollars…until it was discovered the entire concept was based on lies, and the "breakthrough" technology the company was founded on doesn't even exist. A young woman in her 20s had scammed tons of high-powered investors and an entire industry. She had also put thousands of patients at risk using falsified blood test results. In June 2018, Holmes was charged with multiple counts of wire fraud and may be facing 20 years in jail.
And people are definitely into seeing McKinnon portray the now-infamous tech CEO.
false
false
If you'd like to brush up on your knowledge of Holmes and Theranos, check out The Dropout podcast on Spotify, Apple Music, or the ABC Radio website. And read John Carreyrou's Bad Blood for all the nitty-gritty details.