Kate McKinnon cries happy tears at the thought of Hillary Clinton becoming President and it's adorable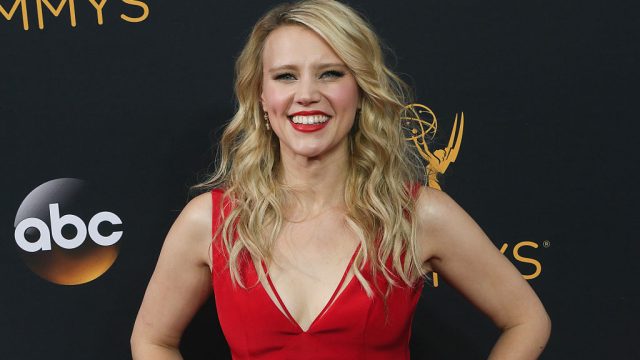 Performance after spectacular performance, the hilarious comedic actress and Saturday Night Live star Kate McKinnon puts herself completely out there. So it only seems telling that behind-the-scenes, she's just as open and committed to showing her raw emotions as she is when she's on camera making us totally crack up.
That's why we are loving every moment of the brave vulnerability (mixed with her characteristic playfulness) she shares in this recent interview with Rolling Stone. 
The interview begins with a rare moment of McKinnon showing how genuinely overwhelmed she would be if Hillary Clinton were to become President. And her happiness stems from much more than just being the first woman in the history of Saturday Night Live to portray the President of the United States.
She said, "I had not thought about it in those terms until this moment. Not my involvement in it, but just – what's that moment gonna be like? How hard are we gonna cry? I could cry just thinking about how hard we're gonna cry when it happens."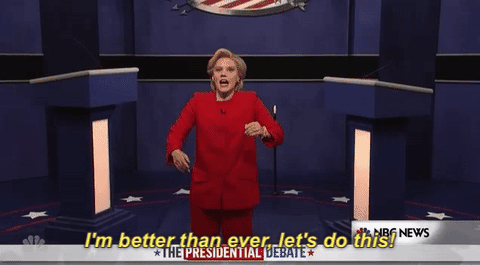 McKinnon has, of course, done an incredible job portraying the Presidential candidate throughout this campaign season. It was no easy task considering she was following in the footsteps of the living comedy legend Amy Poehler's awesome impression of the politician.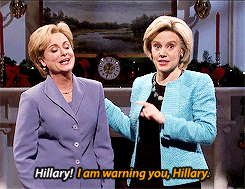 Aside from that, she had to find ways to portray a public figure she openly supported and had immense respect for. She found that sweet spot and totally nailed the impression (likely, of course, because she's such a gifted performer). But just because she can make millions of people crack up doesn't mean she isn't occasionally overcome with emotions herself.
She added, "Progress, real progress, makes me cry harder than anything....when the world itself grows."
She even admitted in the interview that her role in the election season felt odd by sharing about her first encounter with the real-life Clinton.
She joked, "Here's a person who's effecting change on a worldwide stage, and my job is doing voices.Why are we in the same room?"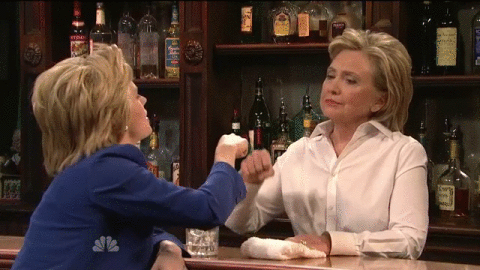 It's so sweet to see McKinnon, who is rapidly expanding her comedic prowess with breakout roles in blockbuster movies, is as humble and excited as ever as she slowly becomes more and more of a comedy superstar.