Kate McKinnon Will Star as Carole Baskin in a 'Tiger King' NBC Series
All you cool cats and kittens will agree that this is a great casting choice.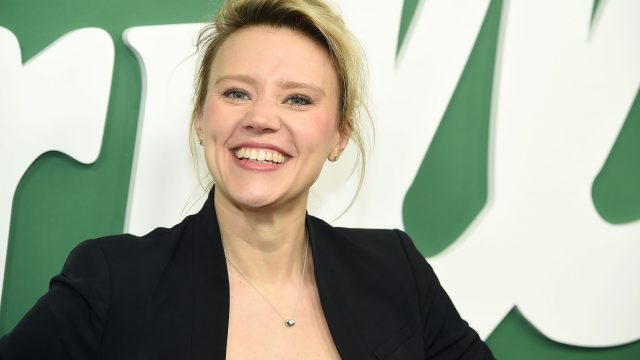 Is it just us, or does it seem like Carole Baskin of Tiger King fame was put on Earth just so Saturday Night Live's Kate McKinnon could play her at some point in time? Well, that time is now. McKinnon is slated to play the big cat advocate in a new limited series for NBCUniversal currently dubbed Joe Exotic. "Hey, all you cool cats and kittens"—this casting choice is genius.
According to Deadline, McKinnon will also executive produce the show, which was optioned back in November 2019 before Netflix's Tiger King blew up at the start of the pandemic. Joe Exotic is actually based on the second season of the Wondery Over My Dead Body podcast, which covered the murder-for-hire plot fellow big cat enthusiast Joe "Exotic" Schreibvogel reportedly orchestrated with Baskin as his target.
Joe Exotic will be reportedly centered around Baskin as she attempts to shut down Joe Exotic's Greater Wynnewood Exotic Animal Park after learning about his breeding of big cats for profit. Her own "checkered past," as Deadline states, will be explored as her rivalry with Joe Exotic escalates throughout the season.
Over My Dead Body's Etan Frankel will write and executive produce Joe Exotic alongside McKinnon and Wondery's Hernan Lopez, Marshall Lewy, and Aaron Hart. As of right now, the role of Joe Exotic has yet to be cast.
This series is just one of two major Joe Exotic/Carole Baskin-centered scripted projects in the works in the post-Tiger King era. The second adaptation stars Nicholas Cage as Joe Exotic, Deadline reports, which TBH, is just as genius of a casting choice as Kate McKinnon as Carole Baskin.
Just when we thought the insanity of Tiger King was said and done, we suddenly have so much big cat absurdity to look forward to.