Kate Mara's pretty and dusty pink coat served up major vintage vibes
Who says wintertime isn't fashion-forward? Not Kate Mara, who wore the prettiest dusty pink coat we've ever put our greedy little eyes on this winter. Kate and boyfriend Jamie Bell were spotted out and about on December 17 in Los Angeles, presumably doing a little Christmas shopping at Barney's New York as they waited for their car to be brought around. This quick, captured appearance is lucky for us, because we were able to snag a perfect glimpse at some perfect holiday-wardrobe inspo. Kate Mara may have played the Invisible Woman, but we are literally staring as we try to gather the deets on where we might find our own versions of this wintry double-breasted pink layer (psst— here's a GUESS lookalike for under $200).
Santa, can you hear me? We want Kate Mara's closet for Christmas.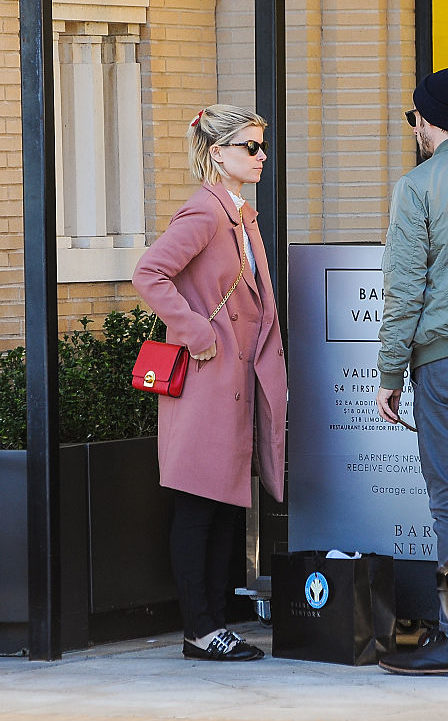 The House of Cards star looks effortlessly put together in this knee-length blush colored fitted coat. Kate proves that if you pick your pieces right, in one easy step your outfit is complete.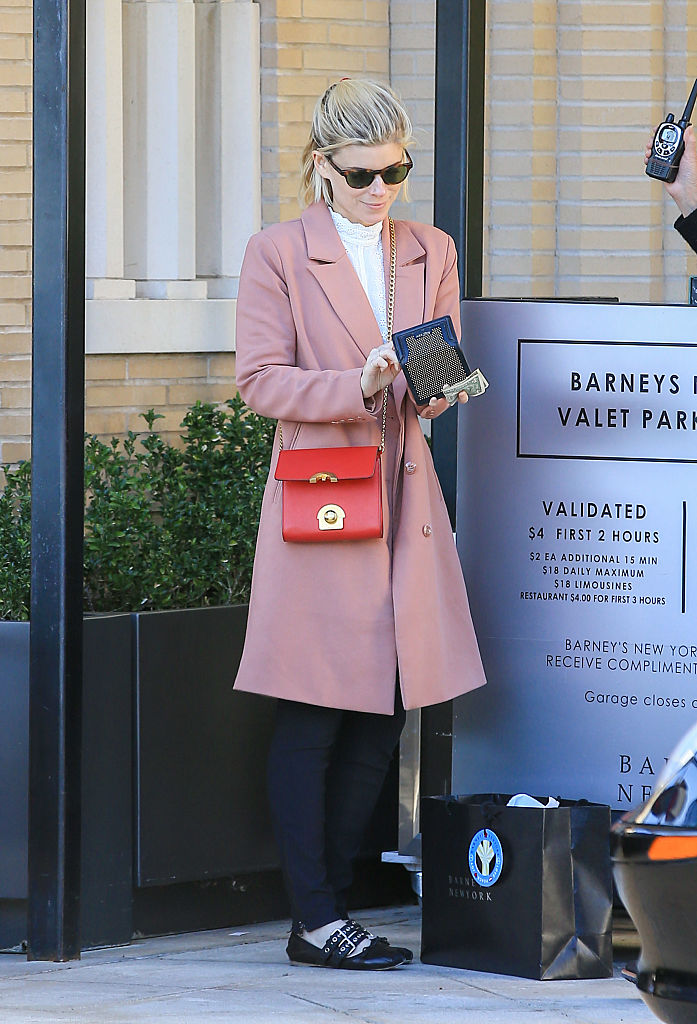 With a delicate lacy mock-turtle neck poking out, Mara is the daintiest of winter elves. She paired some dark zippered denim with black flats with gold hardware for a hint of edge to the otherwise super feminine look.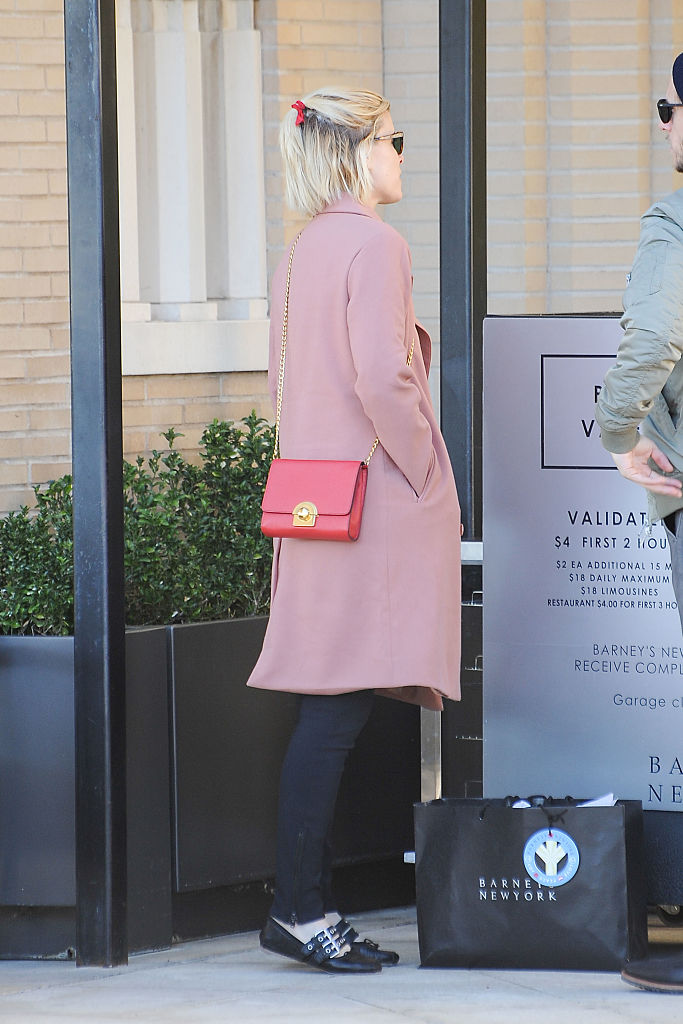 Also on our wishlist: this gorgeous bright red bag, which Kate has matched to the teeniest poppy red bow in her chic blonde bob. Want that celeb style in just about 2.5 seconds? Stick on a pair of big, dark cateye sunnies and you're golden!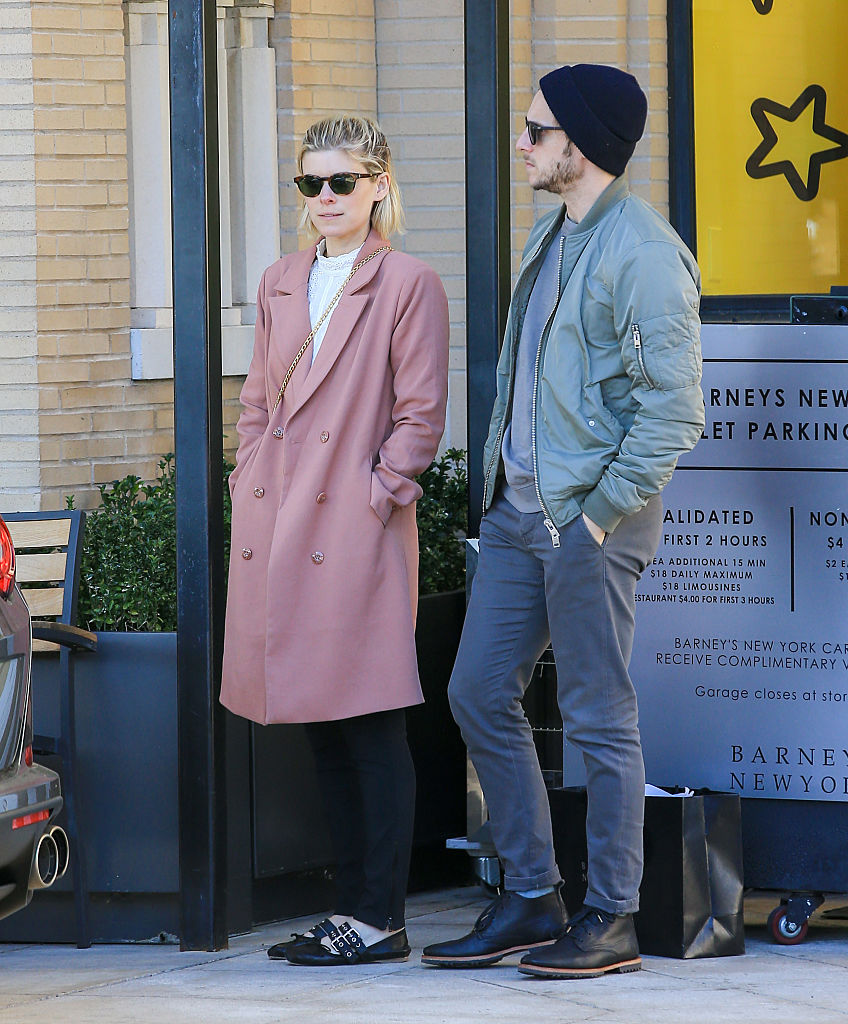 Who in her right mind looks this cute just waiting for a car?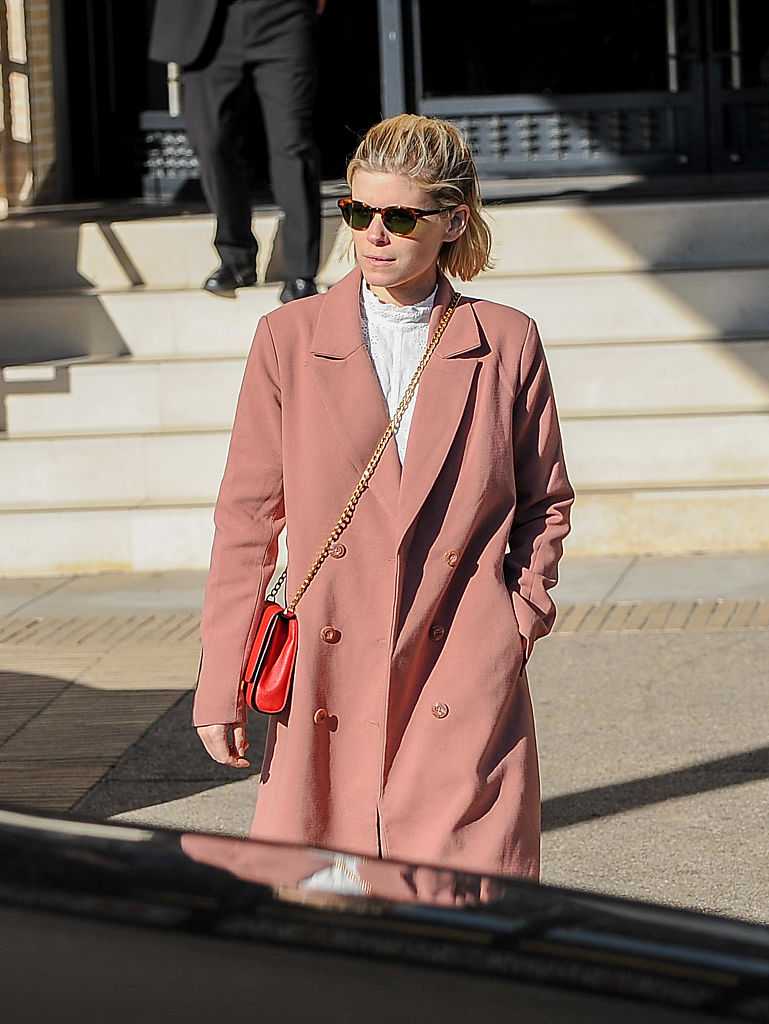 Kate's overall style says "I didn't try too hard, here. I just happen to look like a chic '50s Barbie." Though it was a quick outing that we caught her for, we got what we needed.