Kate Hudson's sea-blue dress is giving us polka-dot mermaid dreams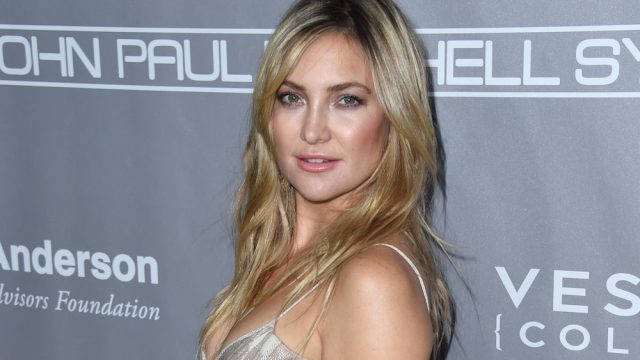 It should go without saying that any child of the glamorous Goldie Hawn is total #stylegoals. But it doesn't hurt that Goldie's daughter is just as gorgeous and amazing as she is. Case in point: Kate Hudson's brand Fabletics is killing the athleisure fashion scene. Hudson's Fabletics is even rivalling Amazon in e-commerce, that's how well it's doing.
But workout wear isn't the only kind of outfit that Kate rocks.
Over the years, Hudson's had an amazing style evolution. And who could forget that gold dress from How to Lose a Guy in 10 Days which inspired fans and Olivia Culpo alike?
This holiday season, Kate's living up to her legacy in another gorgeous dress.
This gown is exactly that blue-green shade of the sea we love, and its flowy cut just adds to the ocean vibes. With delicate shining polka dots and a plunging neckline, Kate looks like the queen of the beach.
"Nothing like a digital fireplace to throw off some heat," Hudson captioned the pic, adding the hashtag #LAChristmas. She also added a Christmas tree emoji sandwiched between two palm trees.
But Kate hasn't let the relatively warm LA weather get her out of the Christmas spirit. In addition to dressing up last night, she's also been hitting the holiday party scene with her friends for bonus festiveness.
Not to mention taking a moment to sit back, relax, and drink some hot cocoa.
When the season starts to get crazy like this, we all deserve a hot chocolate break — especially when it's alcoholic hot chocolate like these recipes or this special unicorn hot chocolate.
We don't care if there's no snow outside or if the fireplace we're curled up around is digital like Kate's — we're ready for a holiday treat. Cheers!