Kate Hudson's *one* tip to stay fit is genius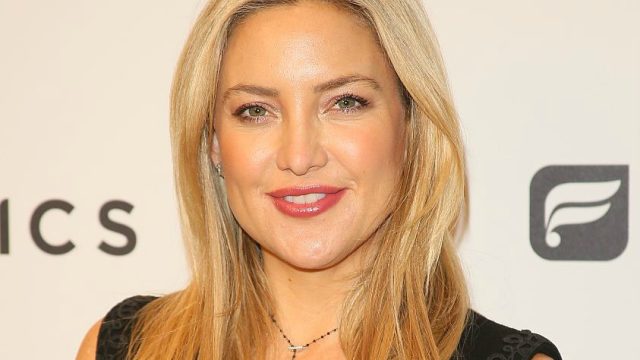 Ladies! Do you want to know Kate Hudson's secret tip to keep the body right and tight? Hint: It's not some secret potion or pill that promises you will lose 20 pounds in 10 days. It's all about listening to your body!
On Tuesday Kate Hudson, along with the CFDA, hosted an event in Los Angeles for her athletic wear line, Fabletics. Alongside JustFab Inc. Co-CEO'S Don Ressler and Adam Goldenberg, Hudson launched Fabletics after they noticed a gap in the activewear marketplace. This subscription-based sportswear brand offers stylish and high quality gear that is personalized for members based on their preferences. The catch is there is no catch, the clothes are priced at an accessible price point!
E! News talked to Hudson on Tuesday at the event, asking her a little bit about her health and fitness philosophy.
"I think a little bit of it is genes," Hudson replied when asked how she stays fit. "Like, I need to work on my butt all the time or else it falls. I gain in my face and my butt." We feel you, girl.
"I actually really love to work out," she continued. "You need to find what you love. It becomes more about shifting your brain focus to actually enjoy getting your body [in shape]. I was a dancer, so for me, if I don't work out for a week or move my body in some sense, I feel weird."
So the next time you're at the gym and feeling like a total alien, just ask yourself what you WANT to be doing. Is it dancing? Or would you rather be going on an hour-long walk with your pup? We think what Hudson is really getting at is that you shouldn't push yourself into doing something you loathe — it seems like it's much easier to get in shape when you're having fun.