Kate Hudson is this "ugly" shoe craze's latest victim — and we LOVE IT
If you've been lurking Kate Hudson's Snapchat lately (of course you have, she's the Snap QUEEN), then you've probably already caught wind of her two latest interests: Stranger Things and BIRKENSTOCKS. Stars, they're just like us!
While Birkenstocks sandals made a return to fashion mainstream a few years ago, there are still a few of us like Kate (HelloGiggles staff included), who are just now warming up to the hippie-style footwear. According to PeopleStyle, Kate recently added a pair to her shoe closet — despite snubbing Birkenstocks in the past.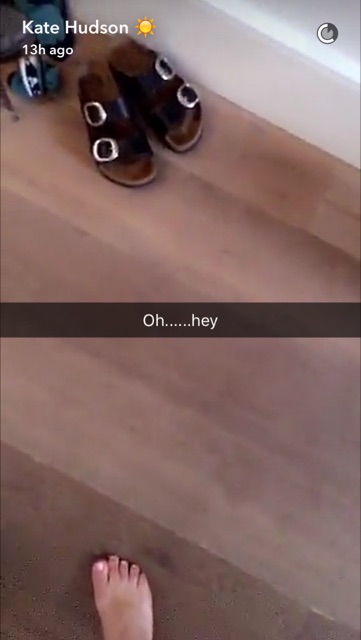 In a Snapchat vid, Kate sashayed in her new Birks albeit with some hesitance. "Learning to love," she captioned, along with, "Be patient with me." We feel you, Kate.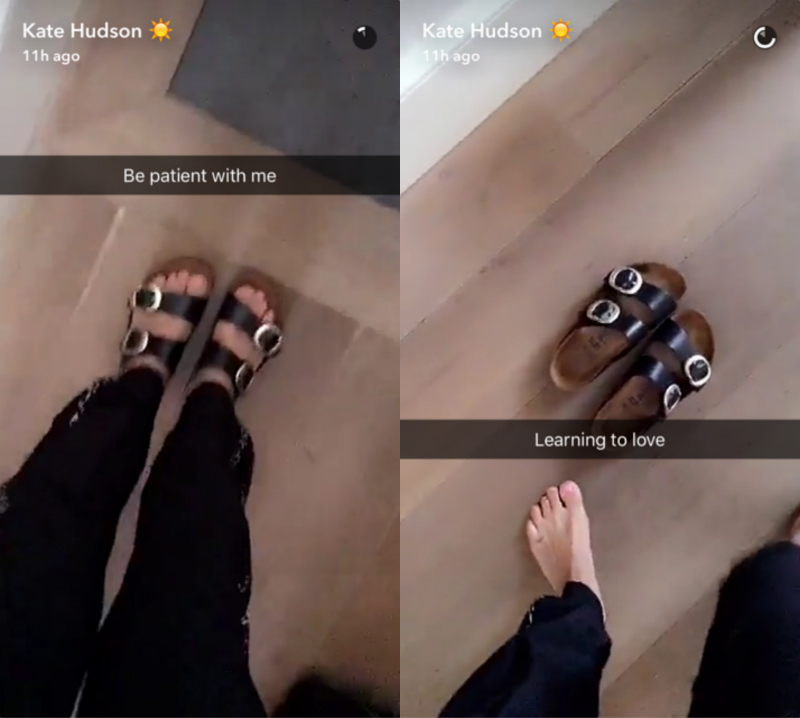 If you've ever succumbed to a trend yourself, you totally understand Kate's decision to do a fashion 180. After all, Birks are SO comfy! "I get it at home, they're super comfortable, but for me personally I like when things are sexy," she told PeopleStyle in 2014. Ah yes, but sometimes comfort wins over style. Still, if they can turn Crocs into heels and put platform wedges on Converse sneakers, who knows, maybe sexy Birkenstocks will be next.