Kate Hudson turned into the Queen of Hearts at the Met Gala after-party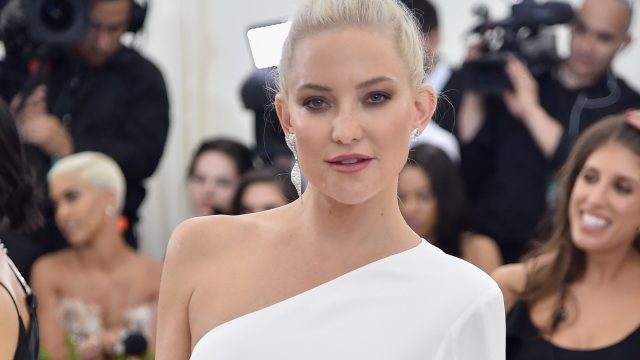 We see the best of the best of formal designer fashion at our annual Hollywood award shows. But the Met Gala is where the world of fashion goes wild. This year, we weren't disappointed when we saw many memorable looks walk the red carpet and arrive at Met Gala after-parties. And Kate Hudson's 2017 Met Gala after-party look turned her into the Queen of Hearts. We can't decide which of Hudson's looks — the before or after — we like best!
For the "Rei Kawakubo/Comme des Garçons: Art Of The In-Between" after-party, Hudson stepped into a Stella McCarthy red fringe number. It truly looks like something the Queen of Hearts would wear in a 1920s-set Alice in Wonderland film adaptation.
Think The Great Gatsby meets Alice in Wonderland. Now that is a movie we would like to see!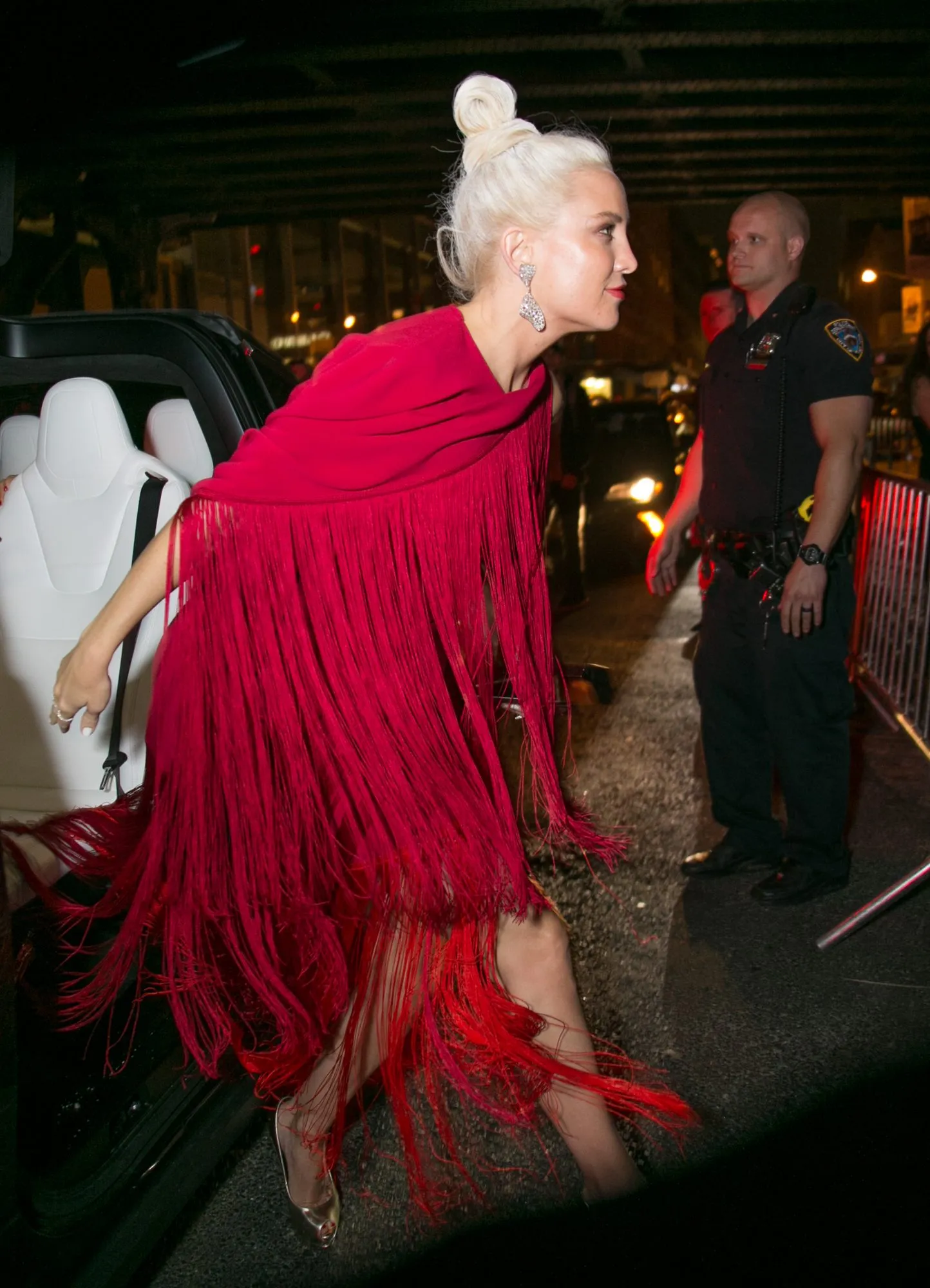 She donned this Stella McCartney piece after rocking a white off-the-shoulder McCartney gown on the red carpet of the main event. Before taking on the role of Queen of Hearts at the after-party, Hudson went full Wonderland's White Queen for the Gala.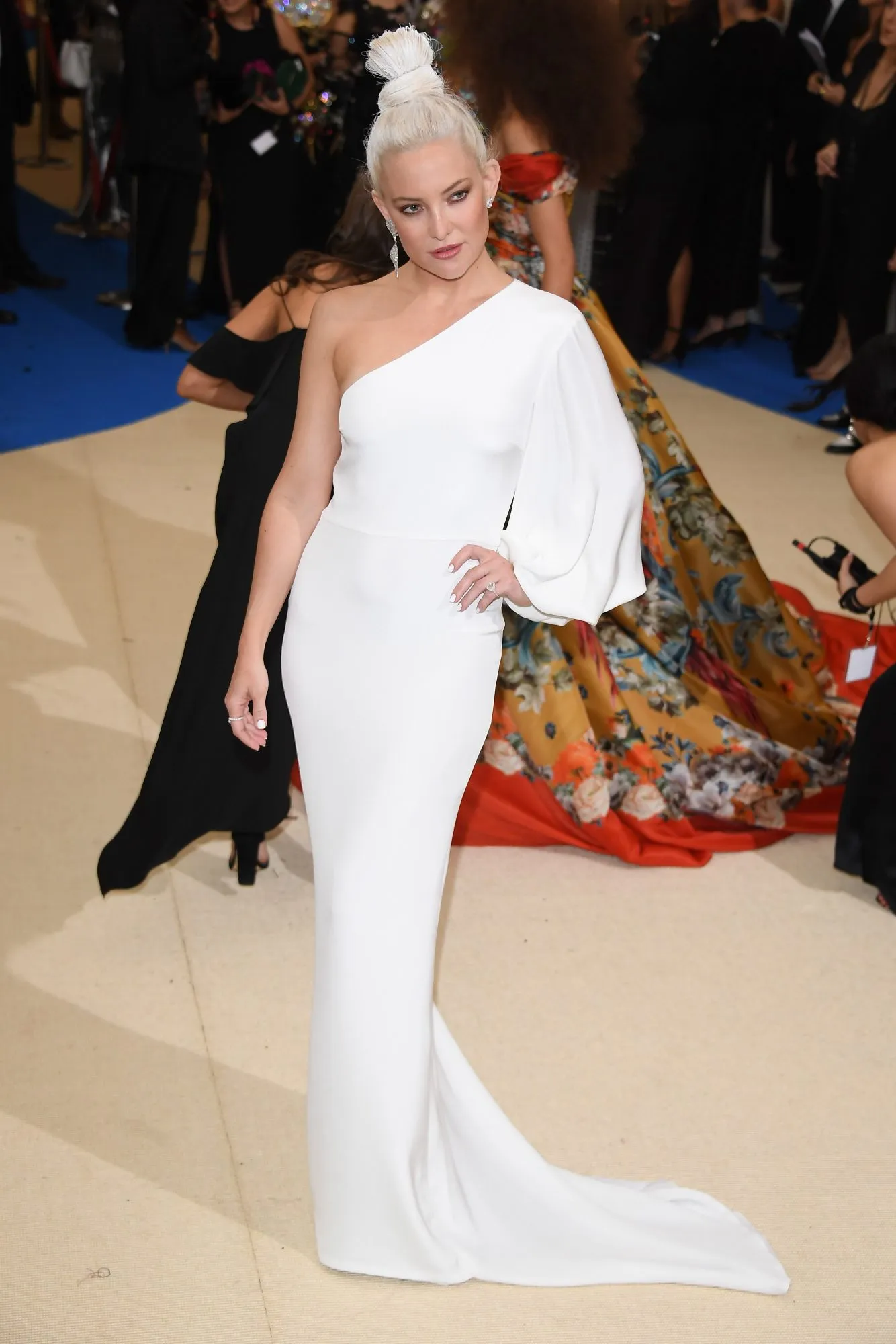 And Hudson didn't stop her night of fashion with the fringe dress. She donned yet another Stella McCartney number for Rihanna's Met Gala after-party.
Paired with her new snow-white hair and simple glowing makeup, Hudson looked futuristic, yet classic. We're not sure if that makes sense, but we think her multiple ensembles get our point across.
If Kate Hudson is bringing 1920s-inspired fringe back, then we are on board. Nothing says "I'm ready to have some fun" quite like a fringe-heavy dress.