Kate Hudson and Stella McCartney are currently having our dream road trip and the pics are awesome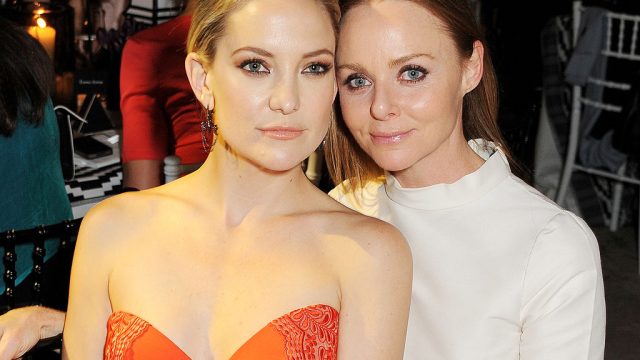 Coachella has entered the mainstream, but many still don't know about Desert Trip. Nicknamed "Old-Chella," this festival brings on the classic acts that have made history. Spanning two weekends of October, this year's headliners include Bob Dylan, The Rolling Stones, Neil Young, Paul McCartney, and The Who. Many famous people have been swarming Indio, California for a chance to see this insanely impressive lineup. Kate Hudson and Stella McCartney are there, and they're documenting their travels in the best way.
Both Stella and Kate have been sharing photos on Instagram, and they're certainly having an adventure! After road tripping to Indio, the pair have been taking in different acts. Stella McCartney posted a backstage photo with a certain legend and recent Nobel Prize winner named Bob Dylan, while Kate posted a photo showing Stella's dad, Paul McCartney, performing.
This just goes to show you that even famous Hollywood A-Listers are not immune to freaking out over their idols.
Seeing Kate and Stella road tripping together has caused most of us to feel some serious #FOMO. How amazing would it be to be in the car with those two?
Just imagine the stories they can tell about what happens backstage after the shows?! It's almost too much to handle tbh.
If you want to make your way to Desert Trip yourself, be prepared to shell out $199 for single day passes or anywhere from $399 to $1,599 for the entire weekend (that doesn't even include VIP). Guess you should start saving up now, and maybe next year you can party with Kate and Stella!