Kate Hudson singing in this Christmas Instagram video will make your jaw drop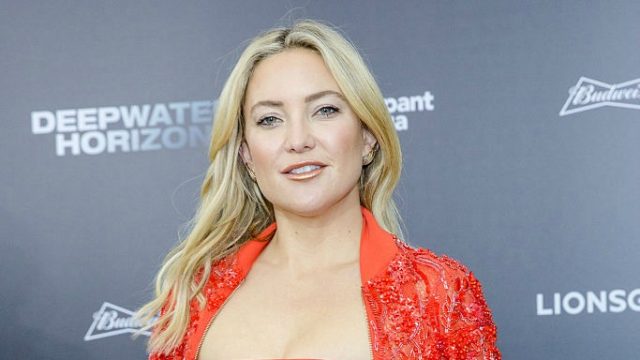 Everyone has their way of wishing others a happy holiday. Whether they give homemade treats or send cards, everyone tries to do a little extra to make others feel special. However, this way might just win: Kate Hudson covered "Have Yourself a Merry Little Christmas," to bring some holiday cheer to her followers. And TBH she surprised us all with how ~incredible~it is.
We all knew she could sing – Hudson sang Christmas carols with Seth McFarlane recently, much to our delight. But truly, her voice is totally blowing us away.
Kate Hudson celebrated in Aspen with her sons Bingham and Ryder. Goldie Hawn and Kurt Russell were also there, as well as her brothers Oliver and Wyatt. The family also welcomed Hudson's ex/Bingham's father, Matt Bellamy, and his girlfriend.
Even with all the quality family time, Hudson was thinking about her fans. She even took the time to give them an impressive gift. She posted the video on Saturday evening, and captioned it with, "Merry Christmas to all and to all a goodnight." In the video Hudson sings the beloved holiday classic on a retro-style microphone. Needless to say, it's perfection.
We know she's an incredible actress, but after seeing this, we'd be totally okay if she switched to singing full-time.
Most fans first learned that Hudson could sing when she appeared in Nine in 2009. Then in 2012 she appeared on Glee, and we realized that it wasn't just a fluke. Hudson just has a spectacular voice.
Really, we've loved all of her posts this holiday. Here she is doing some last-minute shopping in truly relatable fashion.
Then, Hudson showed off her family's monogrammed pajama bottoms. Obviously, they are #squadgoals and we're a little bummed we weren't invited to their festivities.
Thank you, Kate Hudson, for this delightful belated Christmas present. Keep singing!