Kate Hudson shaved her head, and you've got to see her new buzz cut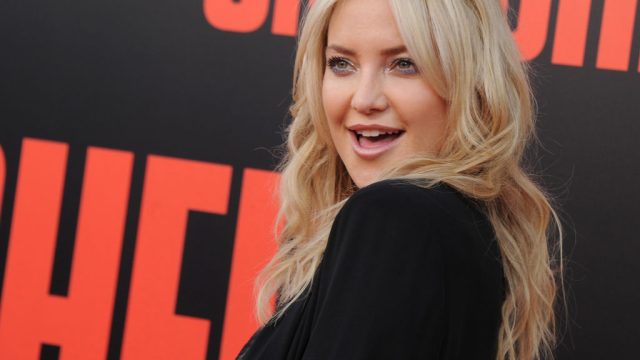 2017 is officially the year of the buzz cut. We've seen the unisex shave on some of our favorite stars, including Cara Delevingne and Zoë Kravitz. And now we have a new actress to add to the list: Kate Hudson shaved her head, becoming the latest celeb to enter the buzz cut club.
Kate shaved her head for her latest movie, which written by the always iconic Sia. The actress was spotted rocking studded earrings and a (very) closely cropped haircut in a photo she posted on Instagram. Although this look may not be for everyone, we'll never get tired of seeing stars try a daring style.
And a shot from afar:
Kate's role may be a secret, but we can't stop imagining what exactly she shaved her head for. After all, this isn't a casual trim. You have to be committed to buzzing your hair (and this HelloGiggle writer knows, she's been getting half her head shaved for over six years). We have a feeling the Sia-directed flick is going to be dramatic and beautiful, especially considering that Kate shaved her head to get into the role.
And while the new 'do may be leagues away from Kate's signature long blonde locks, we're excited to see how she grows out this new cut. Perhaps she'll try an asymmetrical pixie and then a bob. Or maybe she'll simply rock a wig. Either way, this is one style evolution that we can't wait to see.