Kate Hudson and Goldie Hawn twinned in mother-daughter red-carpet outfits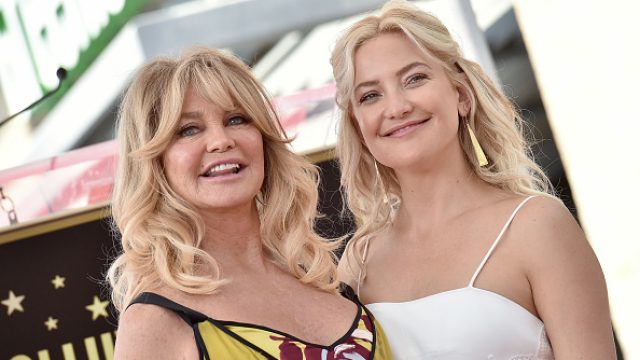 Just in time for Mother's Day, one of our favorite family pairs just annihilated the red carpet. Goldie Hawn and Kate Hudson coordinated in matching black and white patterned outfits for the LA premiere of Snatched.
The beautiful blonde duo were all smiles while screening the hilarious new movie starring Goldie Hawn and Amy Schumer. The movie officially premieres for everyone on Mother's Day. So it's seems fitting that Kate Hudson was there to support her mom in this new film.
Amy Schumer, of course, plays Goldie's daughter onscreen. They totally look like they could be related – and Amy even hilariously jokes about how she wishes they were. But there's no denying that Goldie and Kate are basically twins. Especially when they dress up like it.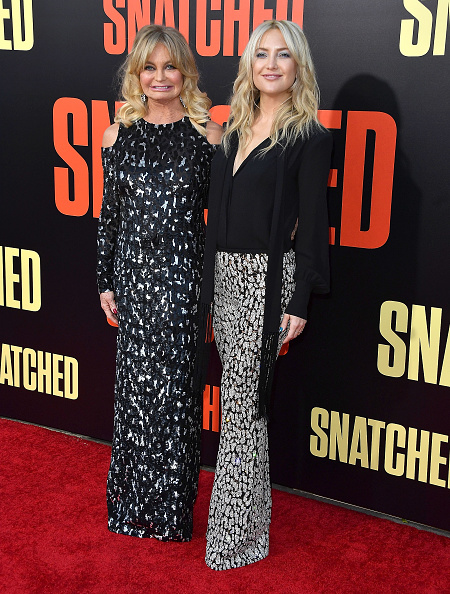 Goldie rocked a beautiful black with white patterned dress. And Kate matched perfectly with patterned black and white pants. She paired her pants with a black dramatic blouse. And both women opted to keep their golden locks down and flowy, which made them look even more alike.
But their glowing smiles were easily the prettiest accessory the actresses rocked on the red carpet.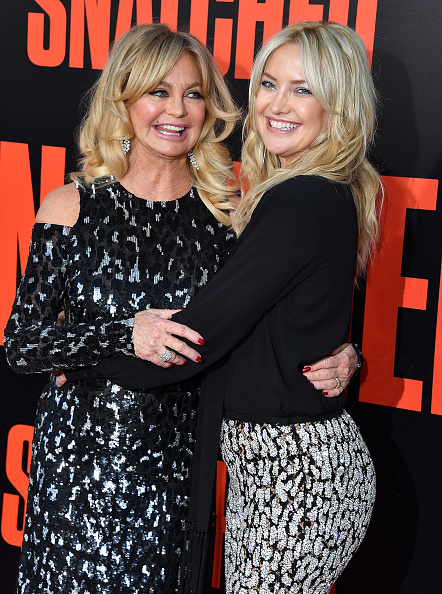 These two women are seriously inspiring when it comes to the type of relationship you hope to have with your mother. They're close, supportive, and seem to do everything together. And if there's a big event in one's life, you'd better believe the other one will be right there by her side.
Kate is obviously proud of everything her legendary mom continues to accomplish in Hollywood. And there's no denying that the two share a ton of similar features.
Goldie most recently received a star on the Hollywood Walk of Fame. And both Kate Hudson and her longtime hubby Kurt Russell were there to excitedly support her.
Goldie and Kate even hang out just for fun.
But, let's be real, if Goldie Hawn was our mom, we'd want to hang out with her all the time, too. And we'd happily coordinate matching outfits with her anytime she wanted.