Kate Hudson's photo with her mom, Goldie Hawn, is making us do a double take!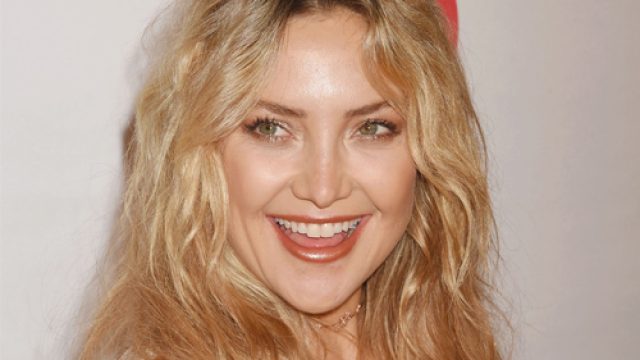 We're having a major twin moment right now. Actress Kate Hudson's photo with her mom, Goldie Hawn, is like looking in a mirror.
On Wednesday, Hudson posted a photo of herself posed next to a picture of her famous mother, and it's making us do a serious double take. We know these two have always looked a lot alike, but the 37-year-old actress's most recent photo is almost too much to handle.
While the Kung Fu Panda 3 actress was attending the Kanye West concert at the Forum in Los Angeles earlier this week, she stumbled upon a retro photo of her mom on the walls of the arena and it's like looking at the same person — it's totally trippy!
"While at the forum came across a great big beautiful face @officialgoldiehawn #LoveMyMama ❤️ #TheForum," Hudson captioned the photo.
Hudson has the same profile as Hawn and when she put her hand to her face, it was like looking at the Overboard actress both present and past!
This isn't the first time, however, that we've noticed how much this mother-daughter duo resembles one another.
Hudson and Hawn do practically everything together. Hudson is clearly the spitting image of her mother with her hair, facial expressions and love of nature and family.
Even pictures from Hudson's childhood give off twin vibes and we just can't get enough of them. Seriously, the Almost Famous actress is her mom's doppelgänger!
It's so adorable that Kate is so proud of twinning with her lovely mom. It looks like both talent ~and~ beauty run in the family!