Kate Hudson looks like a ray of sunshine in her golden jumpsuit
It may officially be fall, which means temperatures are dropping in most spots around the country, but Kate Hudson is proving that she's still all about those ~summer vibes~ in her latest red carpet look, which was nothing short of golden, shimmery perfection.
Kate was on hand to accept the Inspiration Award at the 2016 GLSEN Respect Awards in Los Angeles on Friday, and she looked every bit the ray of sunshine she is in a wide-leg striped jumpsuit. Kate paired her jumpsuit with her signature beachy waves and nude pumps, looking like a disco dream if we've ever seen one.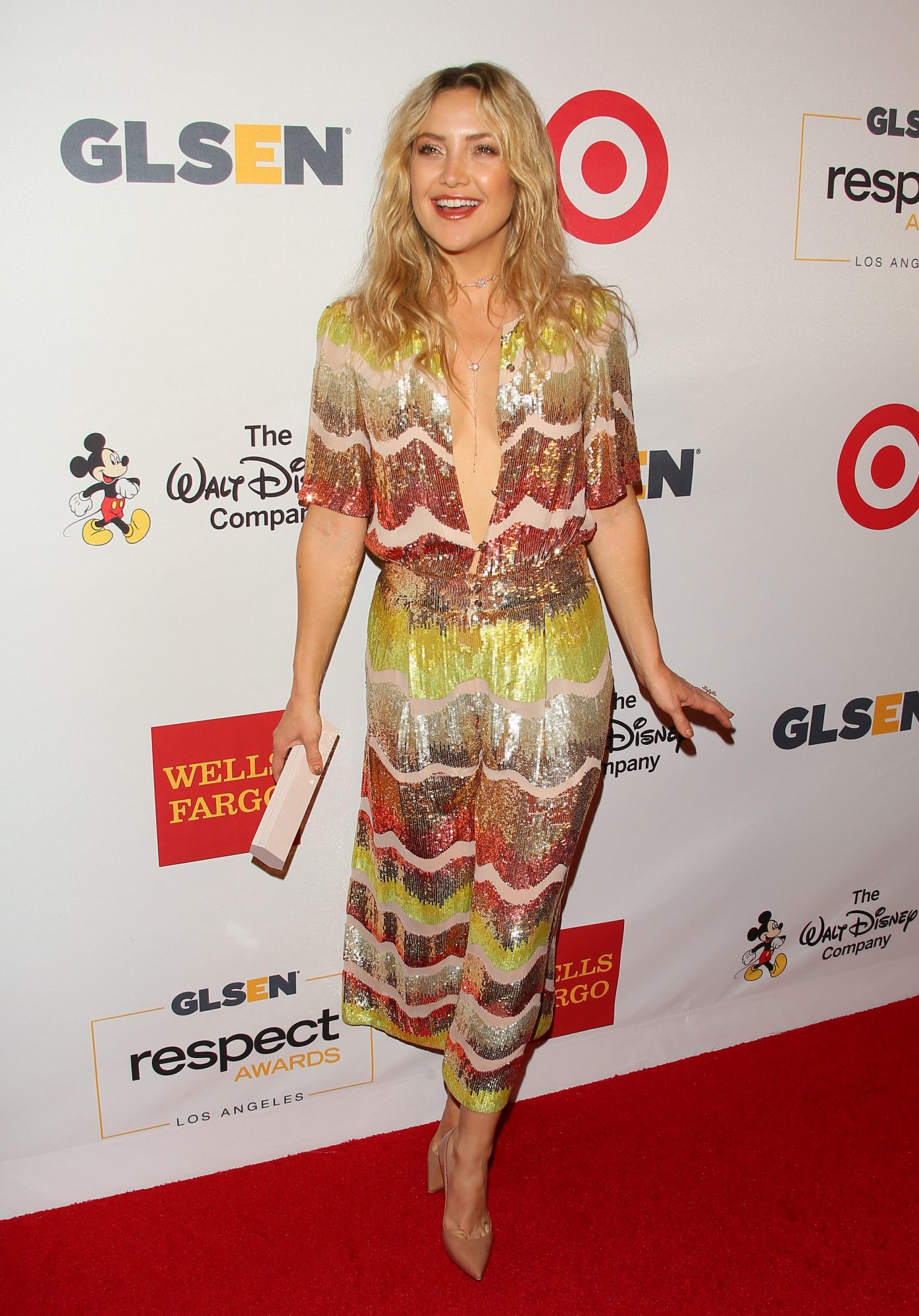 According to People StyleWatch, Kate topped her look off with "a Tacori lariat, Maison Dauphin ring, and Lee Savage clutch," and kept her makeup look simple and gorgeous.
Of course, the night wasn't just about how stunning she looked, and she spoke with InStyle about the importance of working with LGBTQ youth to create a more peaceful, accepting place for them in the world. Kate said, "It means a lot because this is something I'm very passionate about, which is working with children and trying to create, inside of schools, a much more tolerant and compassionate and fulfilled child."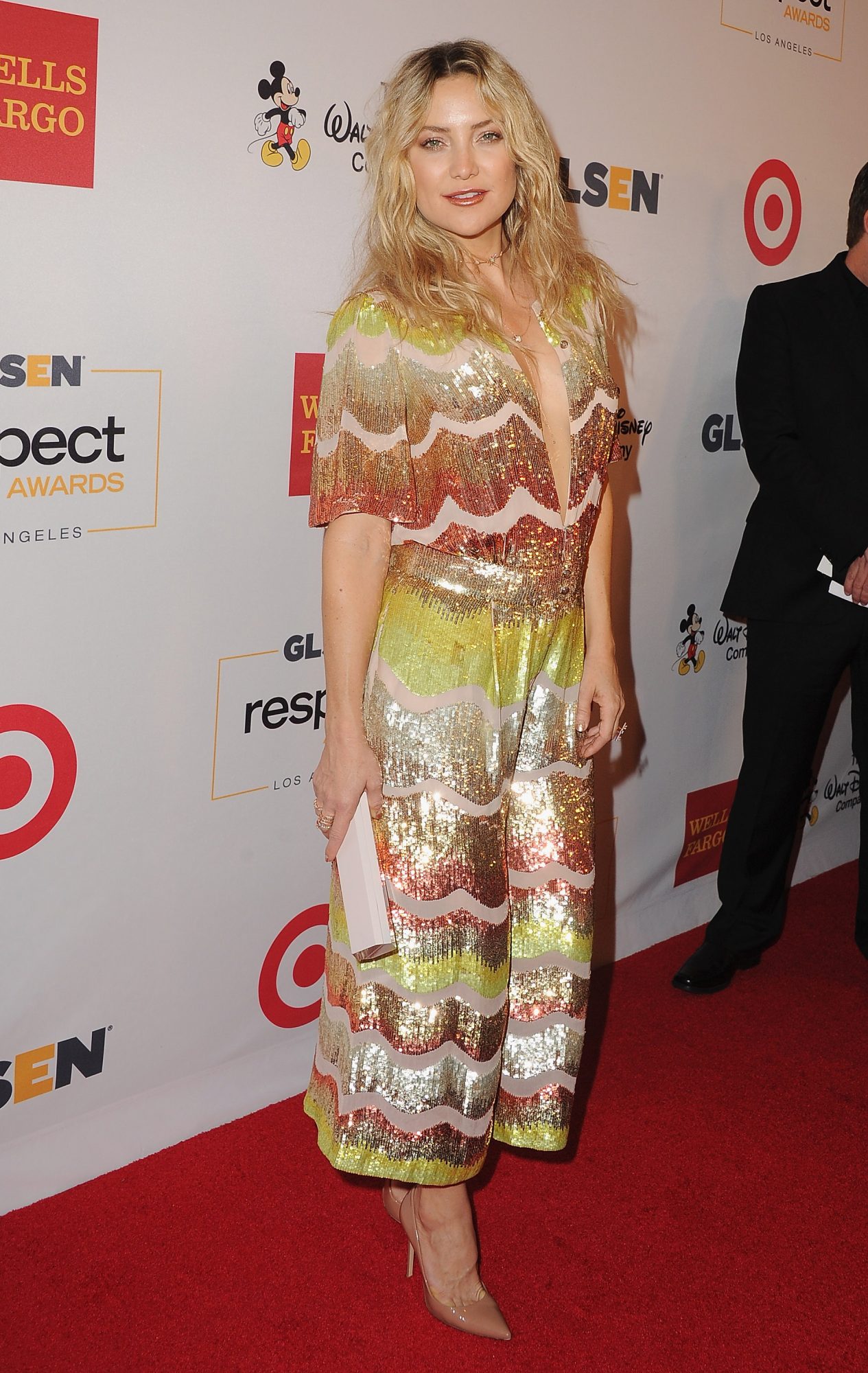 Kate first began working with LGBTQ advocacy groups after her mom, Goldie Hawn, started The Hawn Foundation. Kate said, "My mother talked about how she was driven to bring a solution to children who were suffering from high levels of stress, who were completely lacking the skills to navigate such a complex world. She was incredibly moved by the statistics of school violence and bullying, youth depression, suicide, and the persistent failure of the education system to help children cope with these issues and flourish."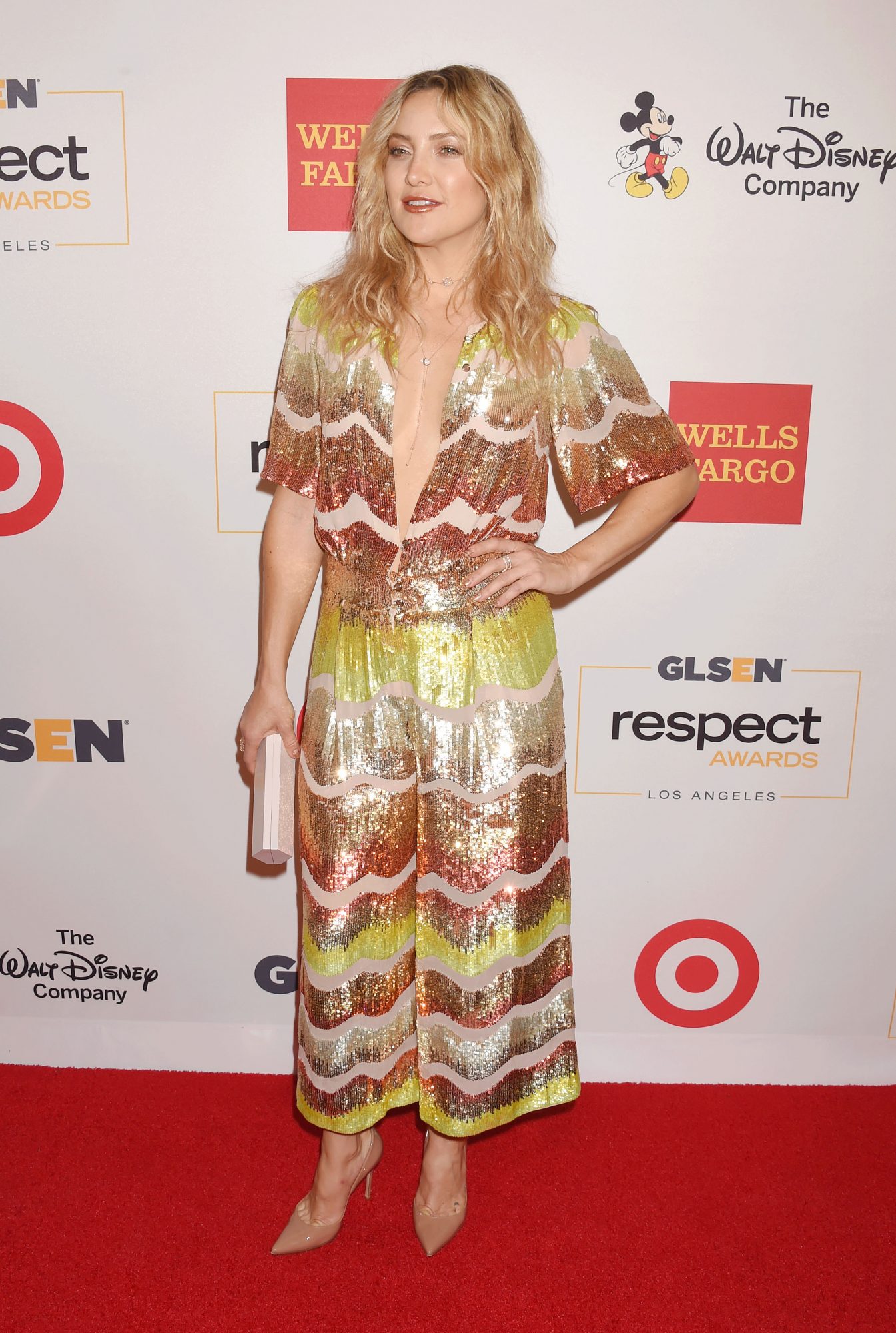 "I became very involved with my mom and her mission and now, after 15 years, we're reaching a million children, and watching them soar to become more tolerant and compassionate. It's so wonderful for me tonight to be here with another organization and that shares a similar vision for our next generation and those to come. And to create any really change, and real movement, we all know that it starts with our children, in their home environment, in their schools."
A beautiful look for a beautiful cause, indeed.