Kate Hudson's burlesque saloon girl costume is totally #halloweengoals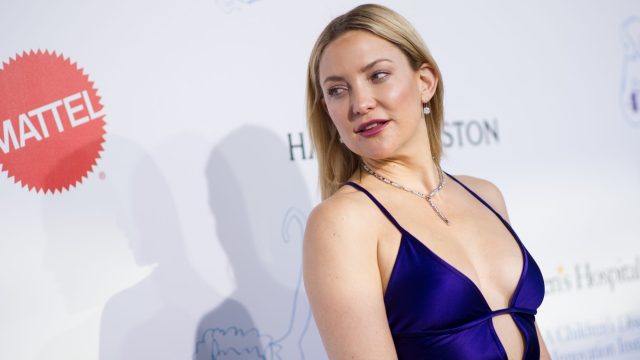 Don't get us wrong, we love dressing up for Halloween. But finding a costume that hits the perfect balance of cute and downright risqué can be extremely difficult.
However, leave it to Kate Hudson to totally nail Halloween style while still looking like the classy dame she is — so much so that POPSUGAR put together a slideshow of her best costumes. We pretty much love anything she walks out of the house in (here's an olive green number that we're obsessed with), but this saloon girl get-up is making all of our Halloween dreams come true.
Without further ado, Kate in all her burlesque glory:
Those ruffles! That corset! Those long white gloves! That feather headdress! Seriously, we love everything about this look — she looks GORGEOUS!
And here she is with Absolut Elyx CEO Jonas Tahlin, donning his cowboy hat (the party they were at apepars to have been sponsored by the liquor brand — apparently, these guys know how to throw a party!).
Clearly, the California girl has Wild West attitude down pat:
Honestly, we would wear this saloon girl costume even if it wasn't Halloween.
We can't wait to see if Kate has any more amazing costumes in store this Halloweekend. From the looks of her Instagram, she seems to be just as into the holiday as we are. Just check out these amazing jack-o'-lanterns!
What did we tell ya — Kate is #halloweengoals.