Kate Hudson explained the important family history behind her new baby daughter's name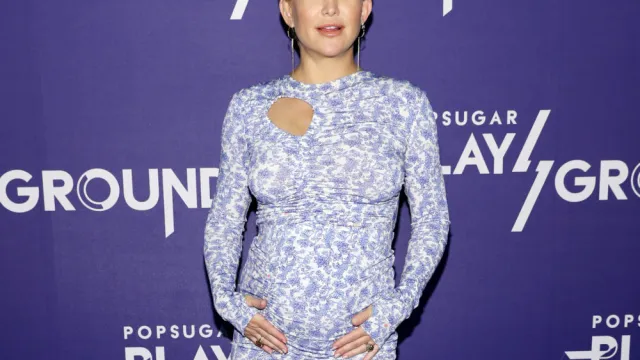 On October 2nd, Kate Hudson gave birth to a baby girl! The actress welcomed her third child on Tuesday and announced the news in an Instagram post. Hudson and her partner Danny Fujikawa named their baby girl Rani Rose Hudson Fujikawa, and the family history behind their daughter's beautiful name makes it that much better; Rani's name is inspired by her paternal grandfather Ron Fujukawa, who passed away in 2012.
"We have decided to name our daughter Rani (pronounced Ronnie) after her grandfather, Ron Fujikawa," Hudson wrote on Instagram. "Ron was the most special man who we all miss dearly. To name her after him is an honor."
Hudson concluded her birth announcement with: "Everyone is doing well and happy as can be. Our family thanks you all for the love and blessings that have been sent our way and we send ours right back."
https://www.instagram.com/p/BofAAF4BNz6
This is Hudson's first child with Fujikawa, and she has two sons—7-year-old Bingham Hawn Bellamy and 14-year-old Ryder Robinson—from previous relationships. Hudson announced her pregnancy on Instagram in April 2018 and told People in May that her third pregnancy was a bit rockier than her first two.
"They say girls make you sicker and that, for me, has been the truth," she told People. "It's been interesting so far."
Hudson added that her then-growing baby girl was "letting me know that we have to take it easy," and said she got really into prenatal yoga for the first time.
https://www.instagram.com/p/BkqN8Y0gmLg
At the time, Hudson said she was most looking forward to having a girl to "[balance] out the masculine [and] feminine in the house…I look forward to having feminine energy."
As always, we're sending love to Hudson and her growing family.