This $10 organic oil is the secret to long lashes, according to Amazon shoppers
This article originally appeared on InStyle.com by Jayla Andrulonis.
With salons closed during social distancing, we've taken matters into our own hands with DIY manicures, waxing, and root touch-ups, but some things—including lash extensions—should stay left to the pros. Instead of daydreaming about your next fill, why not look into making the most of, you know, the lashes already growing out of your eyelids for free?
Kate Blanc Cosmetics Castor Oil is a multitasking beauty product that Amazon shoppers swear by for longer and fuller lashes. What's more, one bottle will only set you back $10.
According to New York City-based dermatologist Dr. Debra Jaliman, the secret to the organic oil's benefits lies in its ultra-moisturizing properties.
"Castor oil stimulates hair growth and deeply conditions hair, while its high concentration of fatty acids helps with keeping the hair and skin moisturized," said Dr. Jaliman.
Dr. Jaliman added that when looking for a safe and effective castor oil, it should be certified organic, cold-pressed, and hexane-free. Since the formula by Kate Blanc Cosmetics checks all those boxes, it's no surprise it has more than 3,000 perfect reviews from shoppers already in on the beauty secret, with some even swearing off lash extensions for good.
"I wore lash extensions for the past two months. They say they do not damage your natural lashes… well they do," said one reviewer. "Once I stopped wearing them I had… nothing left, like I couldn't even use mascara. I've been using the castor oil since Monday night and it's now Thursday and I'm almost back to what I had before I started wearing the lash extensions, i.e. I can wear mascara and have enough to actually put in an eyelash curler. I also use it for my brows and it's been great at quickly growing out over-plucked areas."
To effectively use castor oil in your own regimen, you can massage it into the scalp to stimulate hair growth, apply it to brows and lashes with a spool, or use it as a daily moisturizer. According to satisfied Amazon shoppers who've sworn off their extensions, you may even see dramatic, all-natural results within a few weeks of use. Needless to say—we're in.
Kate Blanc Cosmetics Castor Oil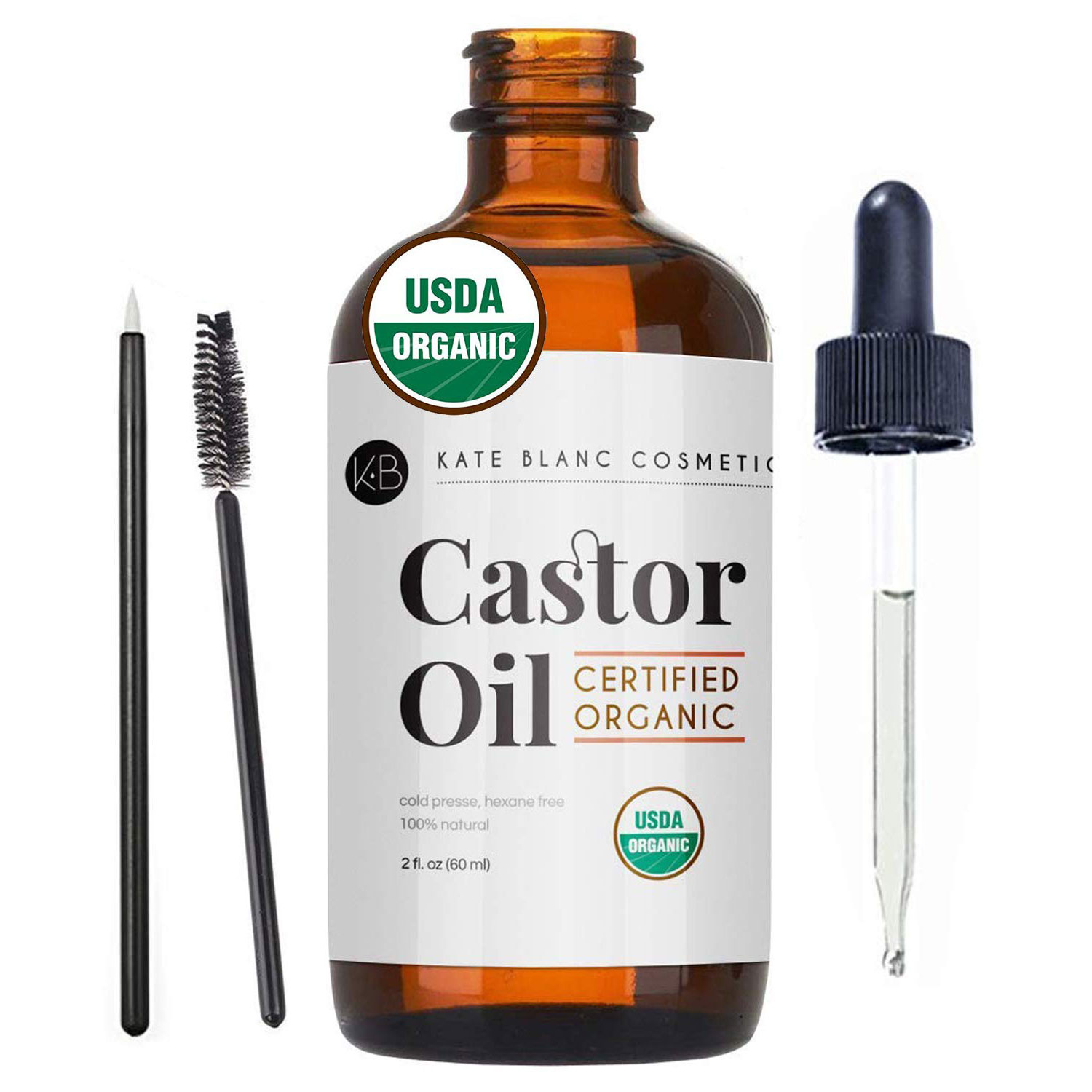 Shop it! $9.99, amazon.com.
You can head to Amazon to get the affordable multitasking oil beauty lovers can't get enough of.