30 years ago Kate Beckinsale asked Rob Lowe to marry her via fan mail, and girl, we feel you
Crush alert: we've found another member of the Rob Lowe fan club! In fact, Kate Beckinsale wrote Lowe a fan letter a LONG time ago, and his response is awesome.
According to Beckinsale's Instagram post on Tuesday, she was a MAJOR fan of the actor back in the day. Really, who wasn't? Actually, who isn't?
While visiting her mum's house, the Underworld: Blood Wars actress stumbled upon an awesome fan letter that Lowe had written her. Based on what it said, Beckinsale must've proposed to the '80s heartthrob and we totally get it.
"Dear Kate, Yes I will marry you. See you soon. Love, Robe Lowe xxxxxx," the postcard read.
It also featured a dreamy photo of him.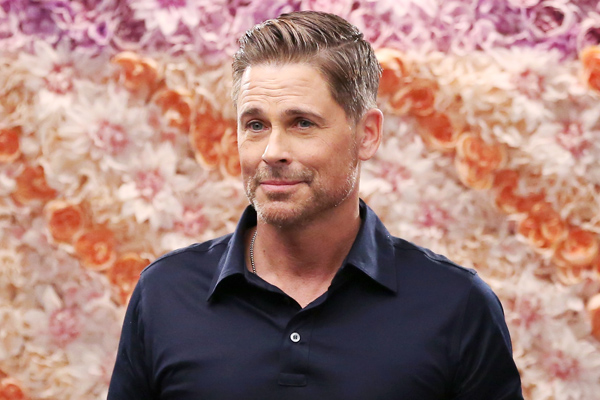 Um, Lowe saying yes to marry you, would be every woman's dream come true…even if you aren't a 13-year-old girl.
Beckinsale couldn't help but make fun of her teenage self when she posted this gem.
"EITHER I was a really tragic 13-year-old with time on my hands OR Rob Lowe was all kinds of casual proposing marriage via a postcard of himself, signing his last name AND drawing a d**k instead of using a stamp (found at my mum's house)," she wrote.
Kate, give yourself a little more credit, you are a total catch — and we're sure you were adorable at 13. That being said, we wonder if Lowe remembers writing these kinds of fan responses?
Plus, we really wish Beckinsale could find the letter she originally wrote him asking him to marry her. That would be the best thing of all. Fingers crossed Lowe responds to this hilarious letter!