Kate Beckinsale revealed she was having a major wardrobe issue when she met Drake at the Billboard Music Awards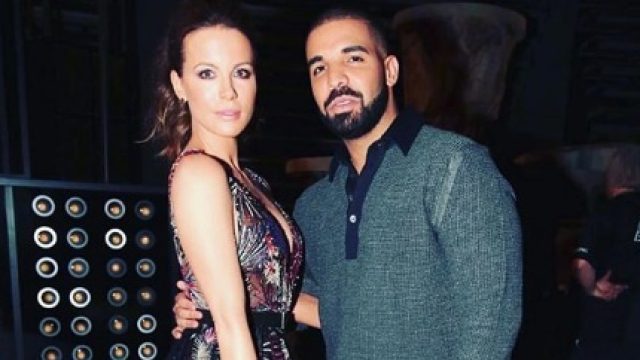 We're just gonna throw it out there: No one had a better night at the 2017 Billboard Music Awards than Drake. He had a record-breaking evening, winning 13 awards, sweeping past Adele's previous record of 12 wins. Aside from that, he performed and met up with a slew of celebs, posing with icons like Céline Dion and having an overall fantastic night.
Kate got hilariously TMI about meeting Drake, revealing she was having quite the, er, wardrobe issue when the two posed for a photo together.
The two first met onstage when Kate presented Drake with one of his many wins, and the crooner kissed her hand, ever the charmer. But when they posed for a backstage photo, things weren't quite what they seemed.
Kate captioned her Instagram post: "One of us has just won 13 Billboard Awards and one of us has incredibly itchy t-ts from their outfit and is handling it like an adult woman."
Oh, girl. We've all been there. We all know the struggle. In fact, we're itchy just thinking about it…if we're being honest.
All jokes aside, Kate congratulated Drake on his wins with plenty of champagne and heart emojis to go around, and they look so cool in the photo, you can't even tell what was really going down.
It seems like Kate had a great evening, despite the itchy boob situation, and she thanked her team for "heroically applying baby powder" to her armpits and for getting her glam for the night. Itchy parts, be damned!