Kate Beckinsale totally owned the red carpet in this freaking amazing tuxedo
Last night, stars, designers, and models hit the red carpet for one of the newest and biggest events in fashion. The Fashion Awards were held in London, and they did not disappoint. The awards described themselves as "the Met Gala meets the Academy Awards," according to The New York Times. And the evening most definitely delivered. Fashion stars like Gigi Hadid and Karlie Kloss made a big splash in stunning gowns. But one of our favorite looks of the night wasn't a gown at all, it was a tuxedo.
Kate Beckinsale totally annihilated the red carpet in this perfect tuxedo.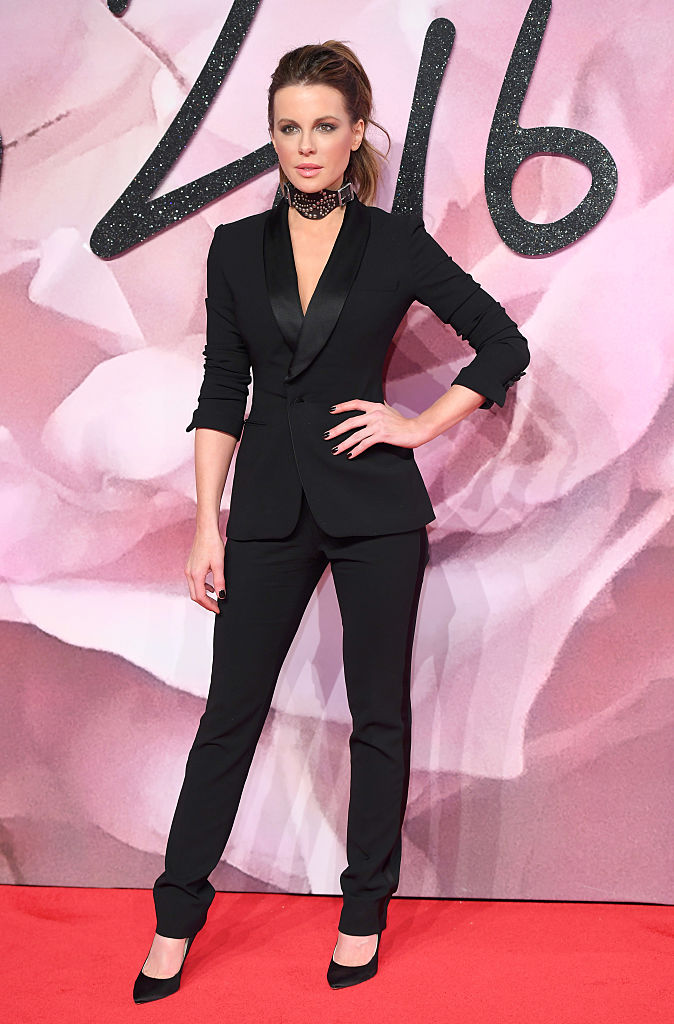 We may need a moment to recover from the sheer girl power of this look. This incredible tux fits the Underworld actress like she was born in it, and we can't get enough.
We love the plunging neckline and satin lapels.
Also, her matching nails make for a fab accessory.
Speaking of accessories, did you notice this badass choker Kate wore?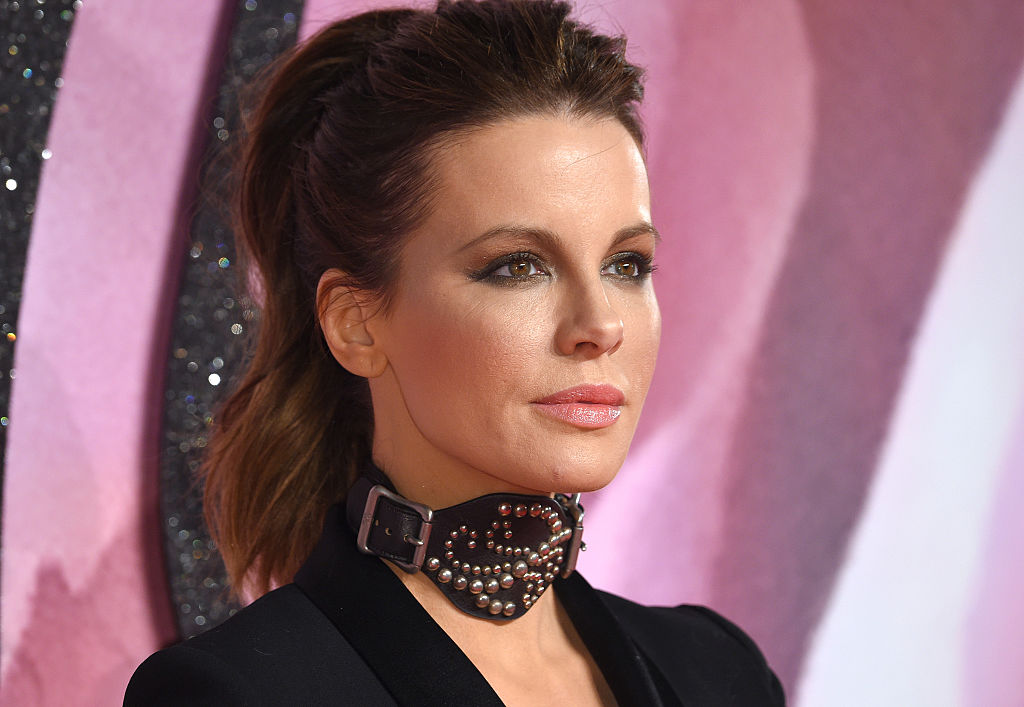 The studded-leather belt-like choker is a statement necklace if we've ever seen one. And that statement is, "don't mess with Kate Beckinsale!"
We can all agree who won a fashion award last night.
Kate's fabulous tuxedo officially owned this red carpet!