Kate Beckinsale's laser-cut lace swimsuit might be the answer to our one-piece FOMO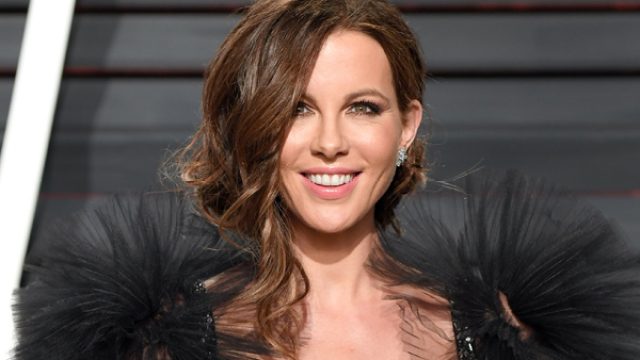 Is it summer yet? Because we NEED an excuse to wear Kate Beckinsale's laser-cut swimsuit right now!
In case you missed it, Beckinsale has been on a serious vacation over the past week. With every new day, the actress posts another bathing suit photo, and we're not complaining.
The 43-year-old actress's most recent photo showed off her killer physique and a beautiful lace one-piece. It is gorgeous.
On Saturday, Beckinsale posted a sexy photo of herself rocking a laser-cut lace suit, and we need it in our lives, like now.
"My dad used to say 'It's nice out ... I think I'll keep it out,'" Beckinsale captioned her vacation photo.
Not only do we want this sexy suit — which is sassy and sophisticated — but we love that Beckinsale quoted her father with the caption.
This quote is our new vacation motto, and now all we need is this bathing suit to go with. If you're not a one-piece lover, don't worry, the Underworld: Blood Wars actress has a LOT more style inspiration to choose from.
While on her tropical vacation, the actress has been showing off her amazing abs and toned legs in a lot of different suits. While we are major fans of her one-piece look, this white bikini is equally sexy.
If you'd rather a darker-hued bathing suit, this floral one is the perfect fit. It's so fresh and fun, but not too showy at the same time.
The British actress also proved that your suits don't have to match to be pretty. In fact, we love Beckinsale's choice of pairing a white bottom and red bandeau top together.
It's exactly what we need for the upcoming summer months — especially the 4th of July!
Which of Kate Beckinsale's bathing suits do you love most?