Kate Beckinsale's cat is wearing a costume we do not understand, and yet is rocking it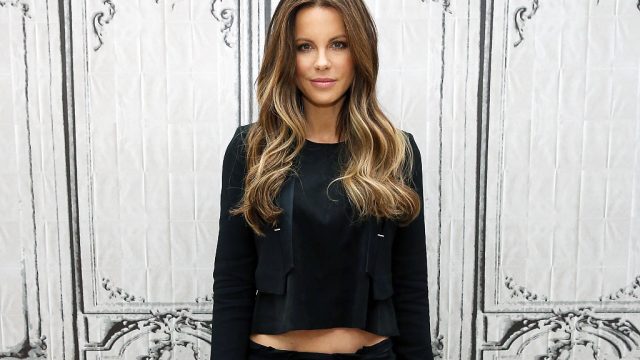 No matter what she posts, Kate Beckinsale's Instagram just can't NOT win the internet. Even when things don't make any sense at all. Like her cat's Halloween costume, which is both confusing and totally impressive.
Halloween isn't just about the candy, the parties, the scary movies and the super creative costumes. It's also about the costumes that no one understands.
Because sometimes the costumes that are confusing AF are the ones that make the biggest impact.
Beckinsale's cat wore an egg carton as a hat that was tied on with purple ribbon, and we've never admired a cat more.
"It doesn't need to be a fancy costume if you rock it hard enough," Beckinsale captioned the photo.
And TBH, truer words have never been written.
The cat is clearly super chill about life. A few weeks ago, he was lounging around in a shoe box, contemplating the complexities of his sexiness.
"I almost never look this sexy moments before vomiting something the exact size and shape of an adult man's stool sample onto the kitchen counter. #youeitherhaveitoryoudont"
We can all learn an important lesson from Beckinsale's cat. When you feel something, go with it. And don't worry if no one gets you, or understands your Halloween costume. You know who you are, and that's what matters most.
Now go out there and tackle Halloween. You got this.