Kate Beckinsale just got a dramatic blonde bob, and it's the perfect summer 'do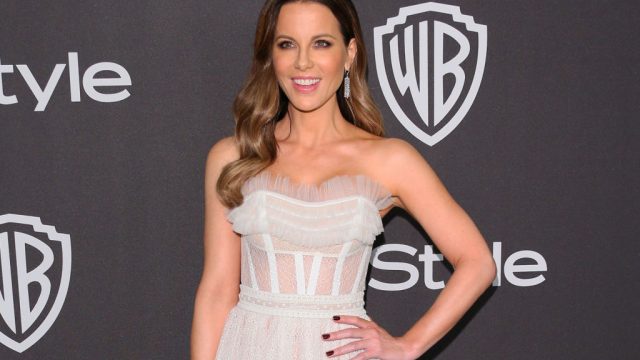 2019 is the summer of the bob haircut. Celebrities like Reese Witherspoon and Leighton Meester are rocking the short look right now and serving serious hair inspo. Others, like Emily Ratajkowski and Camilla Cabello, took the trend for a quick spin with a fun wig. The latest celebrity bob comes courtesy of Kate Beckinsale. And her cut may be the most dramatic yet.
It's one thing to chop all your hair off into a bob. But it's another to chop all your hair off into a bob and dye it blonde. Beckinsale did both, and we seriously love her new look. It's fun, flirty, and incredibly chic. She's posted a ton of pics of the 'do on Instagram, and each one shows her looking more glam than the last.
Beckinsale's breezy, beautiful blonde look is making us want to chop all of our hair off ASAP.
https://www.instagram.com/p/B0VtgCXApYW
Beckinsale's bob comes just in time for her birthday, which is today, July 26th. The actress turned 46, and she looks amazing. Especially not with her edgy new cut.
https://www.instagram.com/p/B0Qag2Bg4cg
The thought of getting a bob can be intimidating, especially if you have super long locks.
But we promise: Once your hair is off your shoulders, you'll wonder how you ever lived without a bob. The cut is easy to style and easy to maintain. Need proof? Just scroll through Beckinsale's Insta.
https://www.instagram.com/p/B0N1GaPgZ7c
If you've been thinking about getting the short cut, now is the time. There's still plenty of summer left to enjoy a bob.