Kata Mara calls her fiancé Jamie Bell "the bride," and honestly, that's dope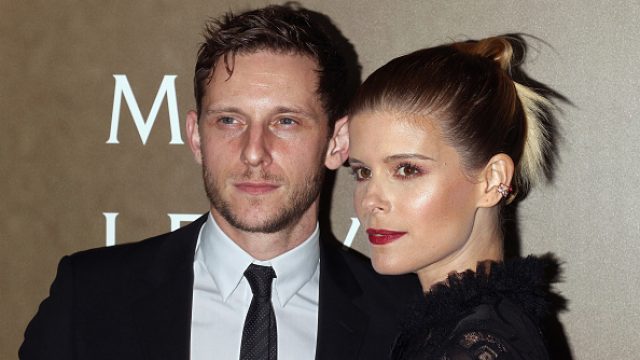 Wedding bells are on the horizon for Kate Mara and Jamie Bell, and the couple seems incredibly excited. But when it came to the planning portion of the wedding, one of the lovers was way more into it than the other. It turns out that fiancé Jamie Bell loved organizing and planning his special day so much that Kate Mara started joking calling him "the bride."
In an interview with Jimmy Fallon, Kate Mara confessed that she's not really into planning — at least, not when it comes to a wedding. The couple, who announced their engagement back in January, are up to their eyeballs in wedding details and getting ready for the big day. But Kate Mara just doesn't find those pesky details all that intriguing. Luckily for their upcoming nuptials, Jamie Bell dove into wedding planning with wholehearted enthusiasm.
"I don't love planning. I like planning in my life in general, but wedding planning, I'm just not that interested. Like, 'what kind of spoon do you want on the table?' I'm just so uninterested, but Jamie is very interested. Like I will say 'I don't care,' and he will immediately give a response of exactly the color, the shape. He's the bride, yeah.
https://www.youtube.com/watch?v=t_OmLCLSJIo?feature=oembed
And Kate Mara couldn't be happier about switching up the conventional couple roles; she's wholeheartedly supported him jumping in and handling all those pesky wedding details. Now that's a great way to lessen the wedding day stress, and focus on what really matters: saying "I do" to the one you love.