Kat Von D is taking her cruelty-free makeup pledge to the next level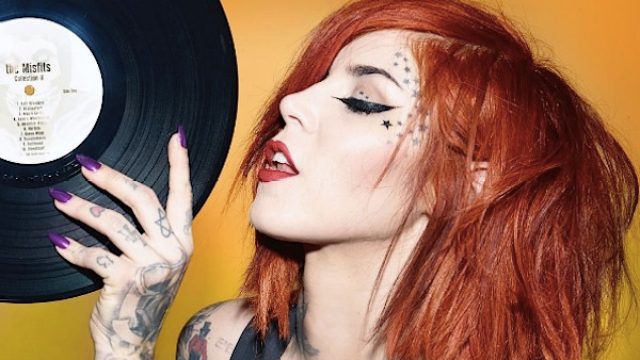 If you've spent any time browsing the Kat Von D Beauty Instagram account, you know that the tattoo artist's cosmetics line is pretty much the definition of perfection.
https://www.instagram.com/p/BJIPtQJhrA4
What you might not know is that Von D is committed to producing her products cruelty-free and, where possible, completely vegan. While most of her cosmetics are free of animal or animal-derived products, up till now just one shade in her Shade + Light Contour collection was fully vegan—"Sage" in this eyeshadow quad.
But the beauty maven announced today that she'll soon be offering a carmine-free alternative in her palettes.
https://www.instagram.com/p/BJIs_kfBHSz
WIN!
Carmine is an ingredient that's commonly found in cosmetics — it creates a red hue — and is derived from… wait for it… insects found in South America and Mexico. 
According to the Environmental Working Group (EWG), the insects "live as parasites on cactus plants" and carmine "has been associated with severe allergic reactions." Yikes! EWG reports that "grapes, beets, turmeric, saffron, carrots, chlorophyll, annatto and alkanet" are all alternatives to carmine.
Von D says she's hard at work making her line 100% vegan and is slowly transitioning her products, but testing and finding alternatives to non-vegan ingredients takes time.
https://www.instagram.com/p/BJAhoXbhRZx
"Reformulating takes a whole lotta work, but is completely worth it!" she wrote on Instagram. "And to all other brands out there, I just wanna show you that if @katvondbeauty can do it, YOU CAN, TOO!"