Kat Von D shows us how to rock the Glimmer Veil lipsticks, and it looks like a Christmas present for your lips
Makeup has always been a way for people to indulge in self-expression and gain confidence, and the advent of YouTube makeup tutorials made it that much easier for normals to gain inspiration and learn tips and tricks along the way. When a product like Kat Von D Beauty's Everlasting Glimmer Veil comes, it might be intimidating to those who haven't worn such bold makeup in the past. But luckily, Kat has made a video showing us various ways that we can rock these gorgeous lipsticks.
What's great about tutorials like these is that they are just a jumping off place for so many of us. We can gather inspiration and ideas that might not have occurred to us naturally and then add to them from there. Kat's gorgeous aesthetic shines through in these videos, but it's also quite clear that we can take these ideas and find ways to translate them for ourselves as well.
https://www.instagram.com/p/BXlgsqgAPiP
Let's take a peek at Kat Von D's Everlasting Glimmer Veil lipstick tips.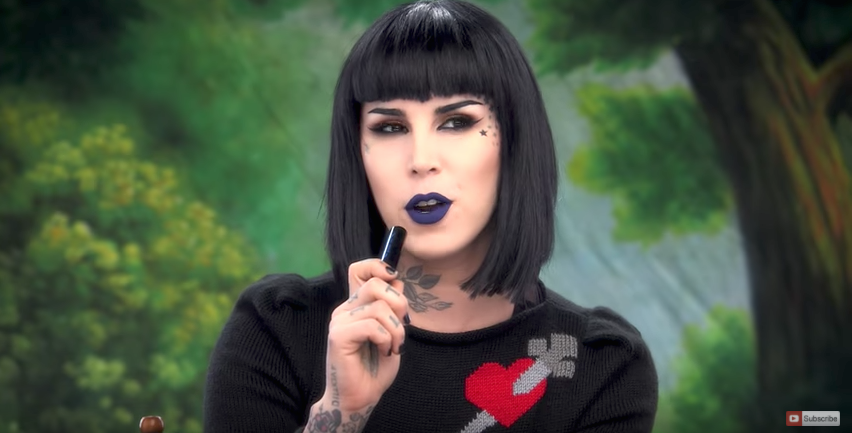 Kat tells us that she wanted to design a lipstick that was fun and made your lips look like a giant Christmas present, but that was also comfortable and actually long-wearing.
First up, Kat shows us what it looks like when she puts one layer of Glimmer Veil over a regular lipstick.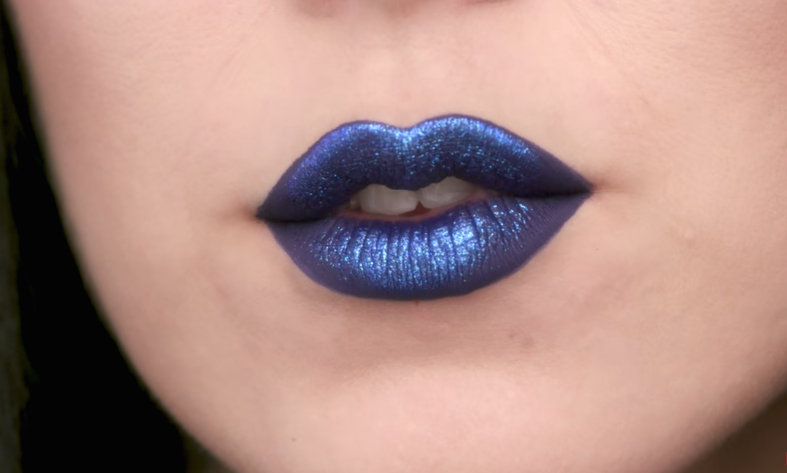 Kat has layered Reverb over her Everlasting Liquid Lipstick in Echo. She explains that one coat will give you a glimmer that allows your lipstick to shine through, and two or more gives you a more slick, opaque look.
Kat explains that the applicator has a bit of a curve, which helps the lipstick to glide on with ease over the contours of your lip.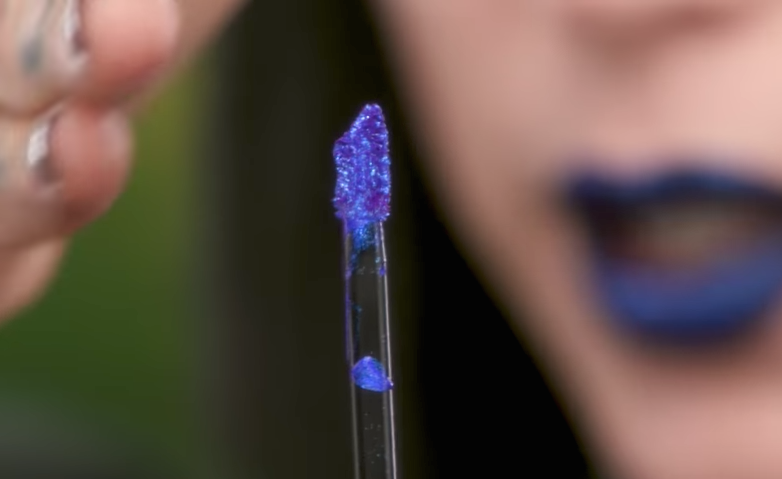 Then Kat Von D gives us what we have all been waiting for: glorious swatches of her Everlasting Glimmer Veil collection.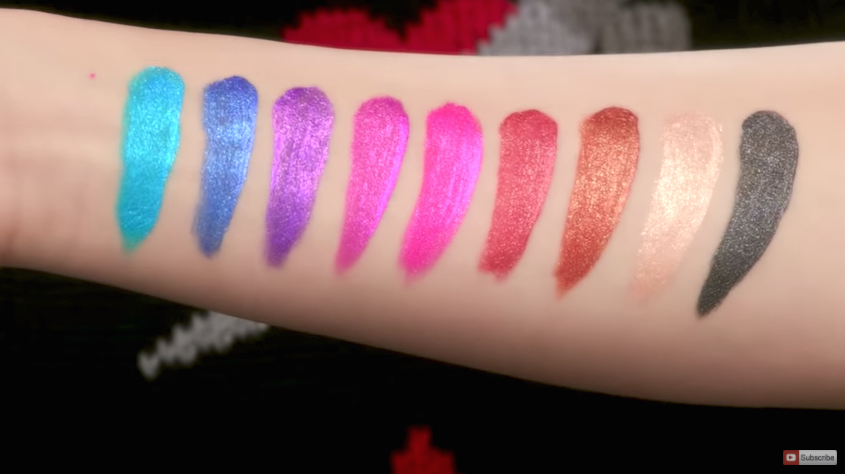 Kat also gives us swatches of Glimmer Veil lipsticks OVER Everlasting Liquid Lipsticks so you can see how they look together. These are so many unique color combinations to pick from.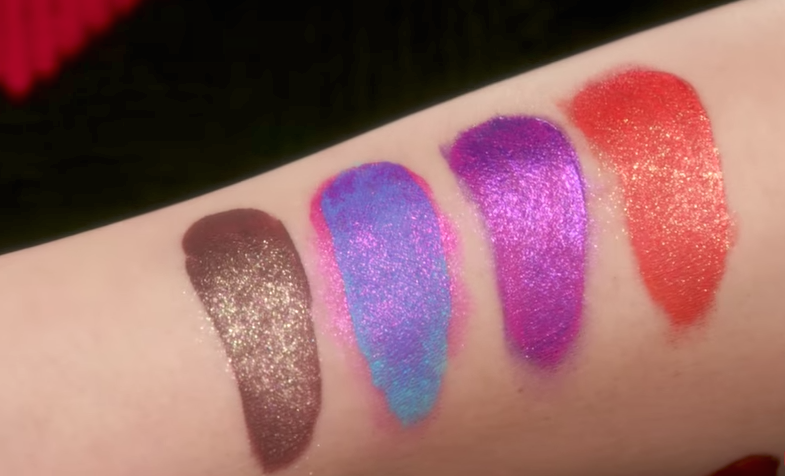 Now that is just gorgeous!
Watch the entire video, here:
https://www.youtube.com/watch?v=BzYyWF76eL0?feature=oembed
Are you ready to receive your beautiful Glimmer Veil lipsticks in just a few days? If you haven't picked out which ones you're gonna get, you better do it soon. August 22nd is just around the corner.