GASP: Kat Von D *finally* revealed a sneak peek of her new vegan shoe line
Is there anything that our beloved Kat Von D can't do? Our queen can do no wrong, as is evidenced by the sneak peek she just shared of her new Kat Von D vegan shoe line — it's absolutely gorgeous and we're dying to see more.
As with all of Kat's passions, the forthcoming shoe line is cruelty-free, honoring Kat's commitment to protecting her beloved animal friends, which makes us love her all the more. We've been waiting for almost a year to find out more information about Kat's shoe line, and we finally know that it'll be in-stores by the end of the year, that's huge news.
Kat Von D's vegan shoe line will include 26 different styles, including some unisex options.
These sky-high platforms just couldn't be cooler.
We have a feeling this line is going to be extremely evocative of Kat's aesthetic, which is punky, ultra-cool and goth, but she assured her fans that the wide variety of styles will include some flats and come in diverse sizes so they can be enjoyed by all.
We might just have to build a brand new shoe closet to accommodate all of them.
If you always dreamed of a Kat Von D shoe line, then it'll only be a few more months before those dreams become a reality, no wonder her fans are so lit up about it.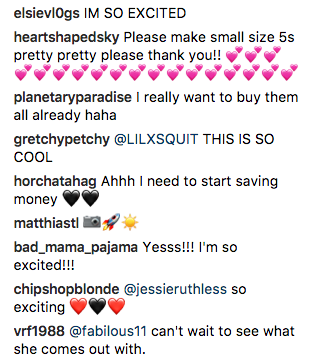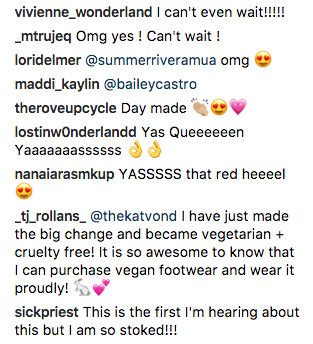 We feel ya!
We know we can always count on Kat to give us lots of beautiful sneak peeks, and now we're ready and waiting to see all the goods. Are you a shoe-horse that's ready for a new line to breath life into your shoe wardrobe? You can't debate that Kat has divine and powerful style, and if we can channel it in any way, we're down.