Kat Von D knows we love her beauty brand so much that she's releasing a "Fetish" collection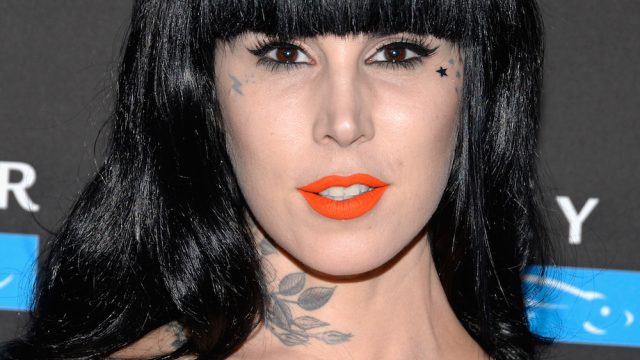 It's really been a great 2017 for Kat Von D Beauty. The brand's Saint and Sinner perfumes were a hit, the stunning Metal Crush palette satisfied our beauty lust, and the Lolita Cheek and Eye Blush was really the cherry on top. And with so many upcoming releases, it's safe to say that 2018 is going to be a great year for the band, especially since Kat Von D is releasing a new "Fetish" collection. We're sure it's going to be nothing short of amazing.
Kat Von D already has a big 2018 planned, as she is planning to reformulate the Studded Kiss Lipstick collection and release a new eyeliner collaboration with GreenDay. The beauty mogul even teased a Crushes collection earlier this month. And now, we can add the new and upcoming Fetish collection to the list, especially since Kat Von D shared some new product artwork on Instagram.
And like the amazing font used on all Kat Von D's products, we're sure the packaging from Fetish is going to be killer. She definitely gave us an awesome preview of what's to come next year.
https://www.instagram.com/p/BdN6Otlgoyt
And aside from the Fetish collection, Kat Von D's new Crushes collection is set to release randomly next year once the formulation meets her standards.
https://www.instagram.com/p/Bc8zfwHAVPk
Seriously, with packaging concepts this good, we can't wait to see what 2018 has in store for the brand.