Kat Von D gave us sneak peeks of new lipstick shades on Snapchat and yes, they are GORGE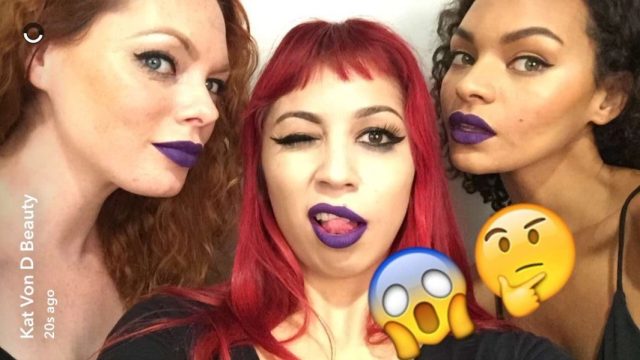 In a blissful momentary flex of her power and following in the beauty world, Kat Von D previewed her new lip shades on Snapchat today, and they are no doubt being added to the wishlists of fans all over with the urgency that can only hinge from a series of jealousy-inducing Snapchats.
Fully aware of the power of suspense, Kat Von D made an announcement back in April that she would be coming out with three new hues of Studded Kiss Lipsticks in conjunction with her Everlasting Liquid Lipstick line. The previously-unreleased Studded Kiss shades are based on the Everlasting Liquid favorites Lolita 2, Doubledare, and Mother.
She kept eager fans on their toes today with her Snapchats today that posed the question: which shade is this? Can you guess?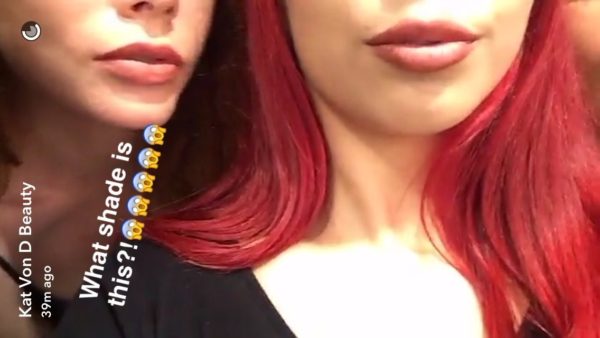 How about THIS one?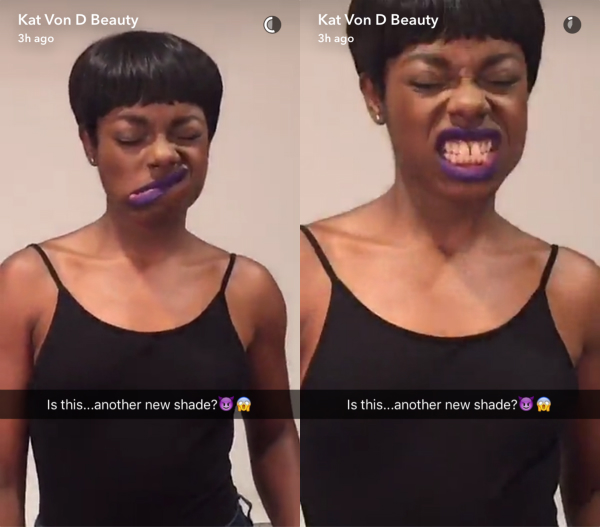 This isn't the first time Kat Von D has used her social media to both tease and engage with fans of her make-up. In July, the tattoo artist and lipstick maverick shared a sneak peek of some of the newer shades for Kat Von D Beauty's Everlasting Liquid Lipstick and even encouraged fans to help her name some of the new shades. The fans came through with names as creative as "Razorblade Romance" which sounds like a relationship to swiftly escape, and "Coral Carnage" which could double as a cute nickname for global warming.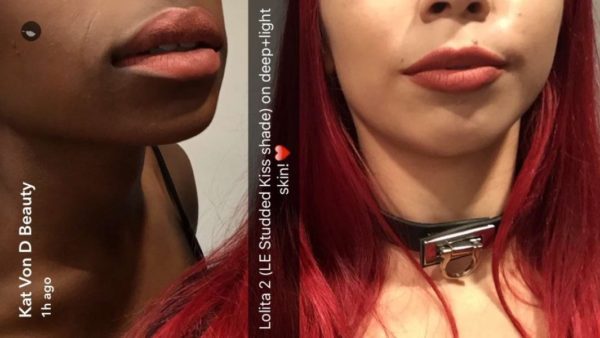 Some of her last Snapchats answered the lingering questions about what shades she was premiering. While the three newest shades are already bequeathed with dramatic names, they could easily double as Fleeting, Suspenseful, and PLEASE Put Me On Sale.