Kat Von D confirms what is in the Everlasting Obsession clutch and we are SCREAMING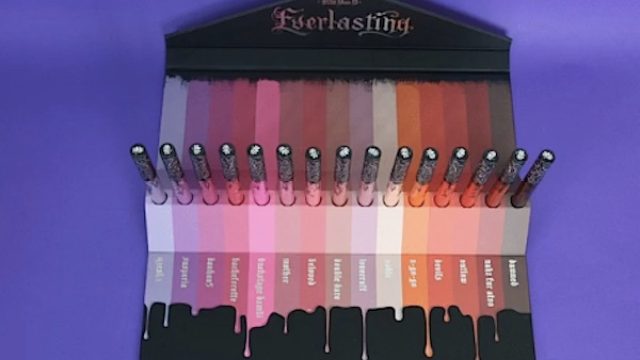 Does anyone else's group chat get lit af every time Kat Von D reveals something on IG?
The vegan makeup maven took to her Instagram account to reveal what's inside the Everlasting Obsession clutch.
It. Is. Insane.
https://www.instagram.com/p/BJ9SNqdBCKK
Here's the rundown: it's limited edition and available online only at Sephora.com on September 27th. It includes 13 of her dopest shades and 2 new ones. It's priced at $240, and just for reference if you were to buy 15 Kat Von D Everlasting Liquid Lipsticks at $20 a piece, that would run you $300. So yeah, it's a $60 break. (This is just how I'm rationalizing it, don't mind me.)
Needless to say, her followers are freaking out.

Our sentiments exactly.
Girl, RAMEN NOODLES.

YOLO.

PREACH!

Hey, we've all been there. JK!

Samesies. Still on the floor actually.

HOW? HOW SWAY?

Truth.
Soooo…. who's splurging?