All the yes: Kat Von D Beauty is bringing back the Project Chimps lipstick for good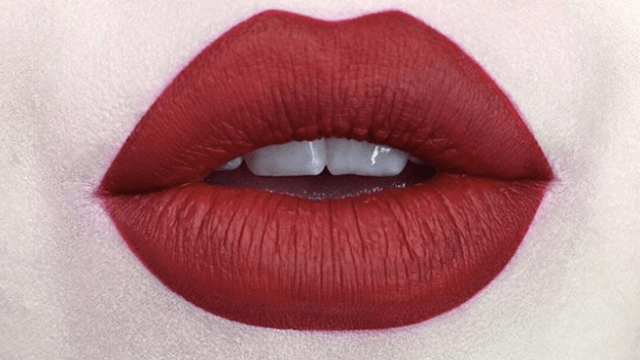 We have great news for animal and beauty lovers alike: Kat Von D Beauty is bringing back Project Chimps, so not only will you be able to get your hands on this gorgeous red liquid lipstick once more, but one of our favorite animal organizations will benefit immensely. Kat Von D raised the alert over on her Instagram, letting fans know that this cult-fave shade of lipstick is coming back for good.
This warm, brick red shade of lipstick was an instant hit as it's universally flattering and has a gorgeous intensity that really channels Kat Von D Beauty's overall aesthetic. It is a wonderful representation of what the brand has to offer and is absolutely beautiful. A portion of every sale of this lipstick will be donated to Project Chimps, a sanctuary that rescues and rehabilitates chimps from testing labs.
You won't have to worry about running out this time, because Kat Von D Beauty has brought back the Project Chimps lipstick and made it part of its permanent collection. Starting now, you can get it online whenever your heart desires. What a time to be alive.
Head on over to KatVonDBeauty.com and pick up your very own Project Chimps liquid lipstick for $20.
https://www.instagram.com/p/BhKpEjSnd5Z
It's time to get your vamp on and do some good.
Project Chimps can save and rehabilitate up to 300 chimps at a time, which is pretty incredible if you ask us.
https://www.instagram.com/p/BhK9fymH8Z9
It's such a worthwhile cause.
Once again, Kat Von D is putting her money where her mouth is, no wonder she has such a loyal legion of supporters. She truly walks the walk.
https://www.instagram.com/p/BhKvw4Fnfu3
Head on over to KVDB and pick one up for yourself.