HelloGiggles' resident eyeliner snob tries the new Kat Von D Beauty Ultra Ink Liner
As the world knows by now, I am a huge liquid eyeliner snob. I have tested almost ever liner under the sun, from here in the States to across the pond, searching for the perfect instrument for my feline flick. Before many of you were even born, I was doing a cat-eye liner. My very first one was MAC Liquid Liner. In recent years, one of my go-tos has been Kat Von D Beauty's Tattoo Liner. I always loved how smooth it went on and how long it stayed, but my only complaint was that it wasn't black enough. A goth icon like Kat Von D has to understand my plight, so imagine my excitement when the brand unveiled a new liquid liner called Ultra Ink, with a formula as black as the abyss!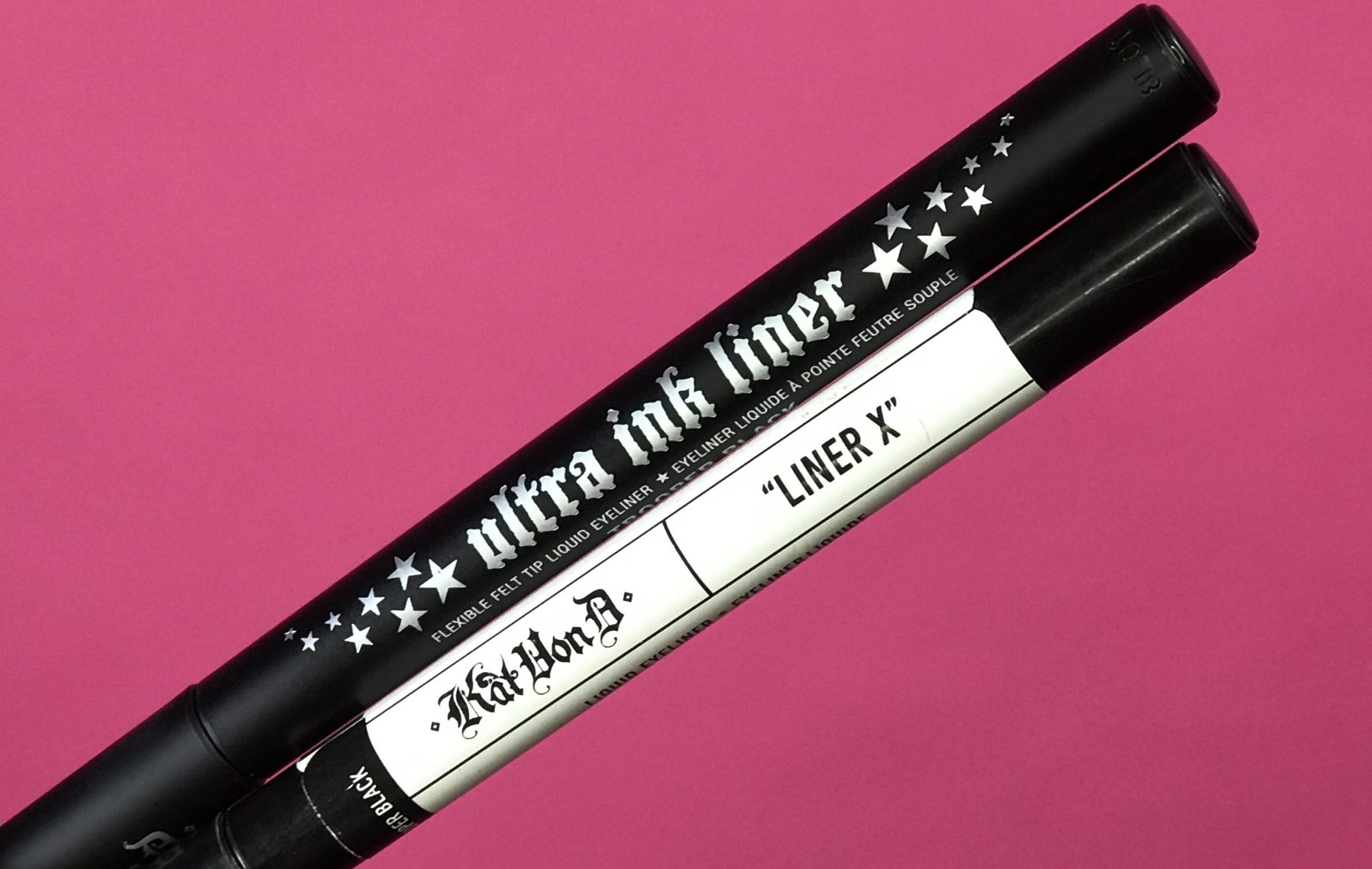 Just a few months ago, Ultra Ink was known by a different name.
In October, KVD Beauty announced it was releasing a limited-edition liquid eyeliner prototype called Liner X. (First of all, how sexy does that sound?) They wanted KVD fans to test the product and leave feedback before officially releasing the product. I thought this was incredibly genius. For a product that's crucial to makeup fans, this was a brave move, if you ask me.
Reader: I fell in love with it.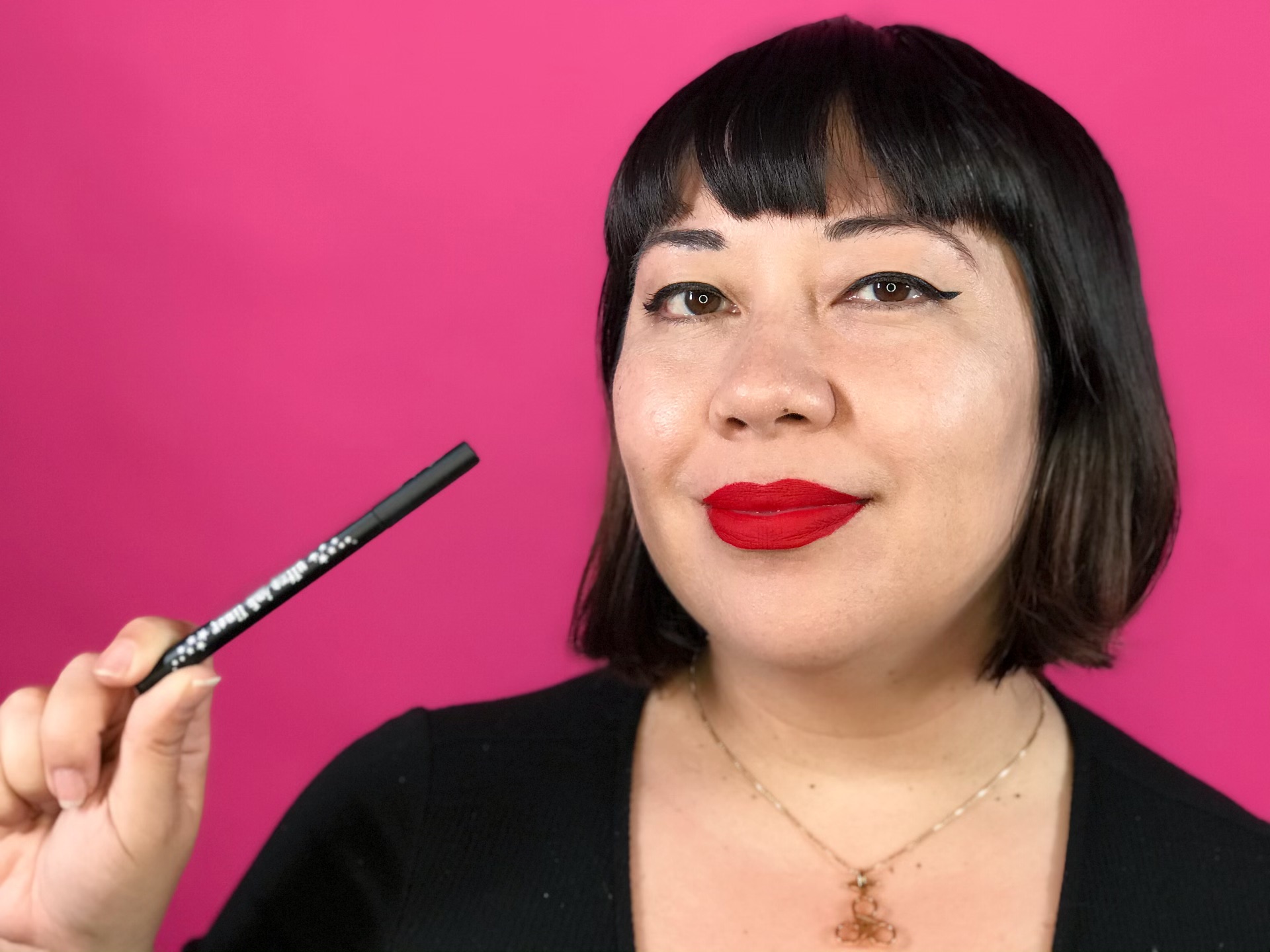 It went on smooth and was as black as my heart. My only critique was that the tube felt a little too wide compared to other liners, but then I got used to it pretty fast. I'm a beauty editor, so you know this B gets a ton of product sent over every day, including some pretty amazing eyeliners. However, I would still find myself returning to Liner X. She was like a lover I just couldn't shake!!! Surprisingly, even though I used it almost daily, it hadn't dried out. I was getting nervous that eventually it would, so when I heard it was going to return, I may have collapsed into some Jean Claude Van Damme splits in excitement.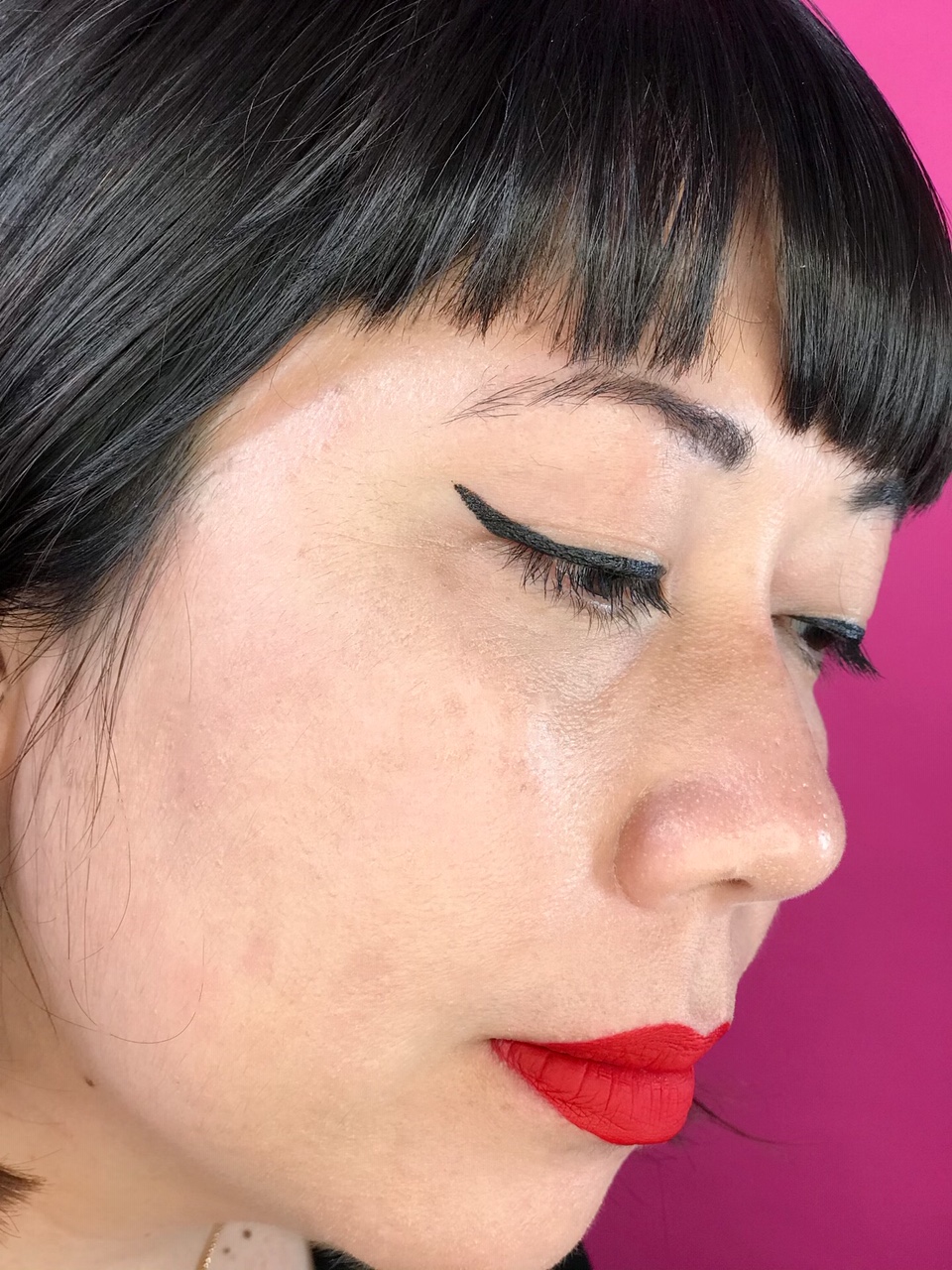 KVD Beauty ended up perfecting the formula, and soon, Liner X became Ultra Ink.
Ultra Ink has a flexible felt tip liner, is 100% vegan, of course, and is waterproof and smudge-proof. I didn't notice anything too different from the original prototype. It still goes on super black and wears throughout the day, as long as I use my eyelid primer (usually Fenty Beauty or Marc Jacobs). I've learned that I have to make sure to use an eyelid primer since I have oily skin—even a Sharpie marker will probably wear off my lids if I don't. Over shimmery eyeshadows, which tend to mute even the blackest of liners, Ultra Ink is still pigmented and stays on well.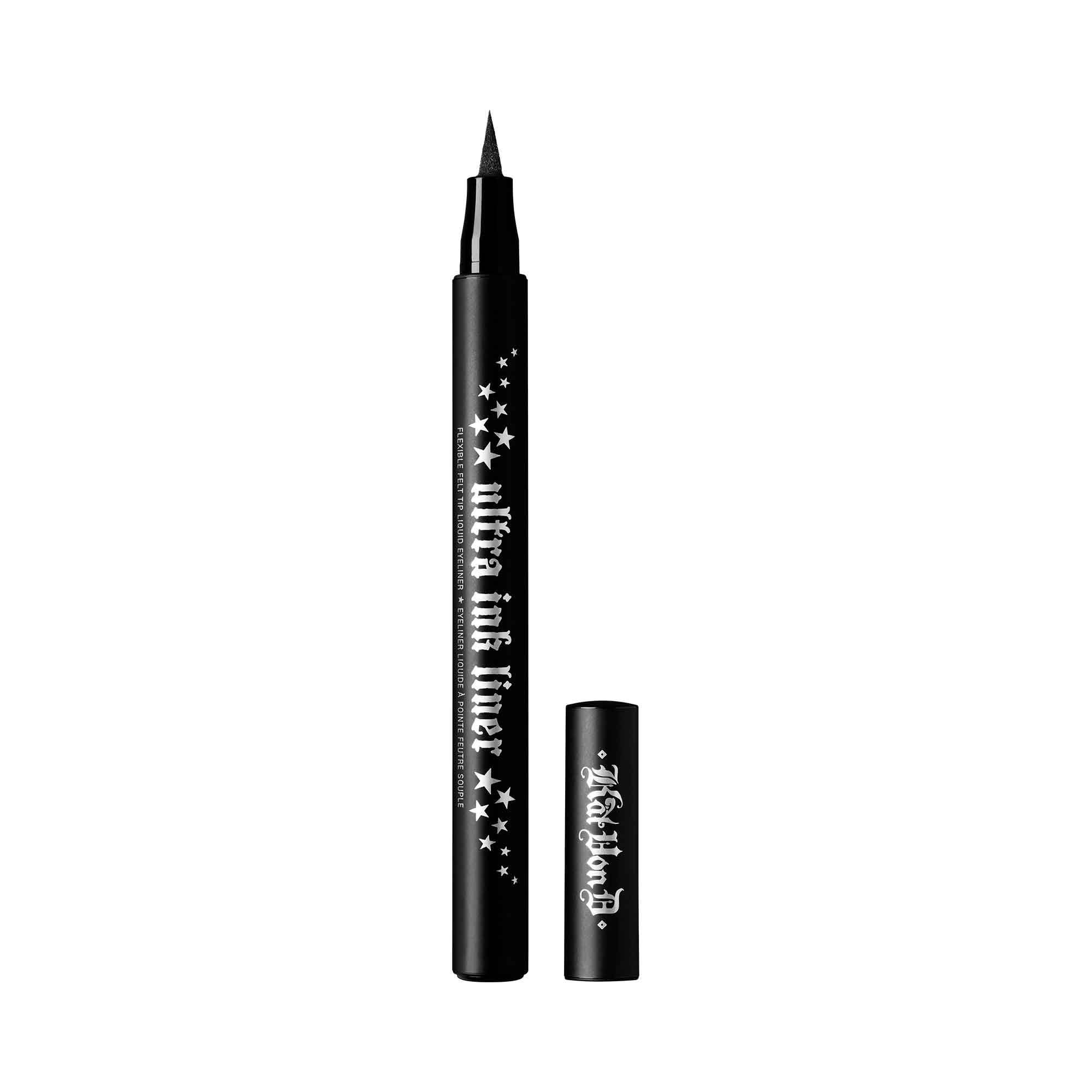 Now, KVD Beauty just has to make this in more shades. I'd love to see some bright colors in this formula! If you want to try Ultra Ink Liner for yourself, it's out today, May 24th on KatVonDBeauty.com and Sephora.comas well as in-store.