We *finally* know when Kat Von D Beauty is dropping its cathedral-inspired eye palette
It appears this week has brought forth a bountiful feast of all the impending artful products Kat Von D is launching. First a glimpse at the artwork for the 10th-anniversary palette, and now a release date for the highly-anticipated Kat Von D Beauty cathedral-inspired Saint + Sinner palette. Will wonders never cease?
Kat took to YouTube to answer fan questions from Instagram, and in the process gave us a look at this magnificent new palette. It's a stunning work of art — and that's just the packaging. This palette is destined to become a valuable and coveted product from Kat and her eponymous brand.
The limited-edition Kat Von D Beauty Saint + Sinner palette will be available on September 19th for $62.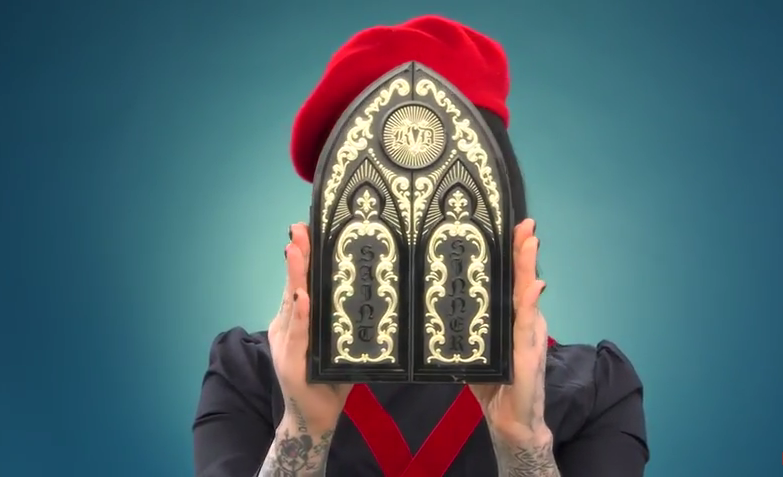 Have you ever seen such detail? Seriously, may the heavens bless this woman for her beautiful creations.
https://www.instagram.com/p/BYeB5u_HZqu
Kat was inspired to create this palette when she was visiting the cathedrals of Europe. The way the light reflected through the beautiful stained-glass windows and played with all the different colors was something she wanted to reflect in the palette.
https://www.instagram.com/p/BYePlVBnj5a
The Kat Von D Beauty Saint + Sinner Palette is split up into their corresponding sides, but of course, you can mix-and-match all the shades.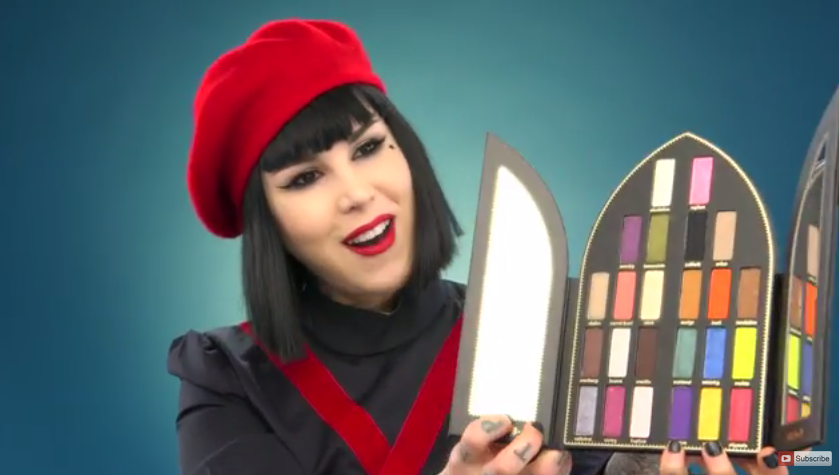 Those top two shades are INSANE. They're called Absolution and Rapture, and Kat mentions that they're both amazing, brilliant topcoats.
Watch the whole video and get the full scoop, below:
https://www.youtube.com/watch?v=CvfEg4CKRzg?feature=oembed
September is officially here, so the countdown to the release of this divinely-inspired palette is officially on. This is a limited-edition palette, so you're going to want to set an alert on your phone.