You can get Kat Von D's new Everlasting liquid lipsticks on sale at Sephora stores this Friday
Another day, another announcement from our dearest Kat Von D: there are 9 new Everlasting Liquid Lipstick shades and they're going to be available at Sephora this Friday! Talk about great timing seeing as we are just about to embark on our favorite time of year — Sephora's VIB sales!
In case you needed reminding, the Sephora VIB sales are starting this week! From April 18th through April 24th, VIB Rouge members will get 15% off using the code ROUGESPRING. From April 19th through April 24th, VIB members will get 15% off with code VIBSPRING, and from April 20th through April 23rd, Beauty Insiders will get 10% off with the code BISPRING.
This combination of new Everlasting Liquid Lipsticks and VIB sales is about to be a beauty tornado that will decimate our wallets — but we'll be much too happy to care.
https://www.instagram.com/p/BTDKnLOl19J
We love this diverse range of new shades, it's got it all! You can go natural, sweet, bold, or mysterious with these lovely new shades.
https://www.instagram.com/p/BTDVY6Clzom
Aren't you loving the high pigmentation in these swatches?
Let's take a look at each of these beautiful shades individually.
1Dagger
2Dreamer
3Woolf
4Roxy
5Malice
6K-Dub
7Lovecraft
8Miss Argentina
9Plath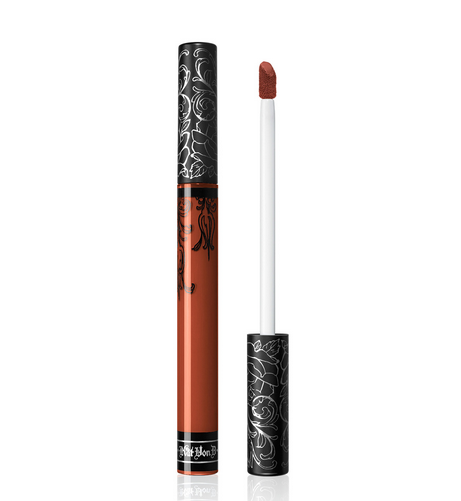 Aren't they gorgeous and rich?
If you simply can't wait another moment, you can head over to Kat Von D Beauty and pick up these delightful new shades for yourself, but we are going to try to hold out for the Sephora sales! Not only will we be able to get a bit more bang for our buck, but we'll be racking up those Sephora points as well! You know how we live for those.