Kat Von D Beauty is launching an entire line of vegan and cruelty-free makeup brushes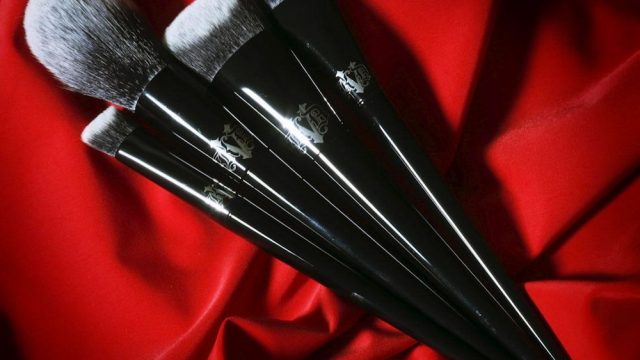 One of the many reasons that fans are devoted to Kat Von D is her never-failing commitment to creating products that are cruelty-free. In her quest to slay us all and save the animals, she is launching a set of Kat Von D Beauty vegan and cruelty-free brushes, so soon you'll be able to update your entire collection with beautiful, animal-friendly tools.
Kat is one of the few celebs who goes above and beyond when it comes to supporting the causes she feels passionate about. It's not about her bottom line or making a quick buck — her products are ethically and thoughtfully produced no matter what they are. And this is a huge part of why fans of her line are so loyal to her.
While there have a been brushes released here and there before, this will be the first-ever full Kat Von D Beauty brush collection.
https://www.instagram.com/p/BXYvoXRAJMd
These brushes are not only cruelty-free, but they're made with the highest-grade synthetic fibers that mimic the effectiveness and feel of animal-based ones. Kat points out that we are so lucky to live in a time when technology makes it easy to make educated, compassionate choices when we shop. We couldn't agree more.
The Kat Von D Beauty brush collection will make it easier than ever to transition our makeup kits to being fully cruelty-free.
https://www.instagram.com/p/BWeJ89fl8GB
That's pretty huge.
We'll be keeping our eyes peeled for a release date because these are going to be the perfect upgrade to our vanity. What would we do without Kat? We don't even want to know.